How the White House is spinning Comey's firing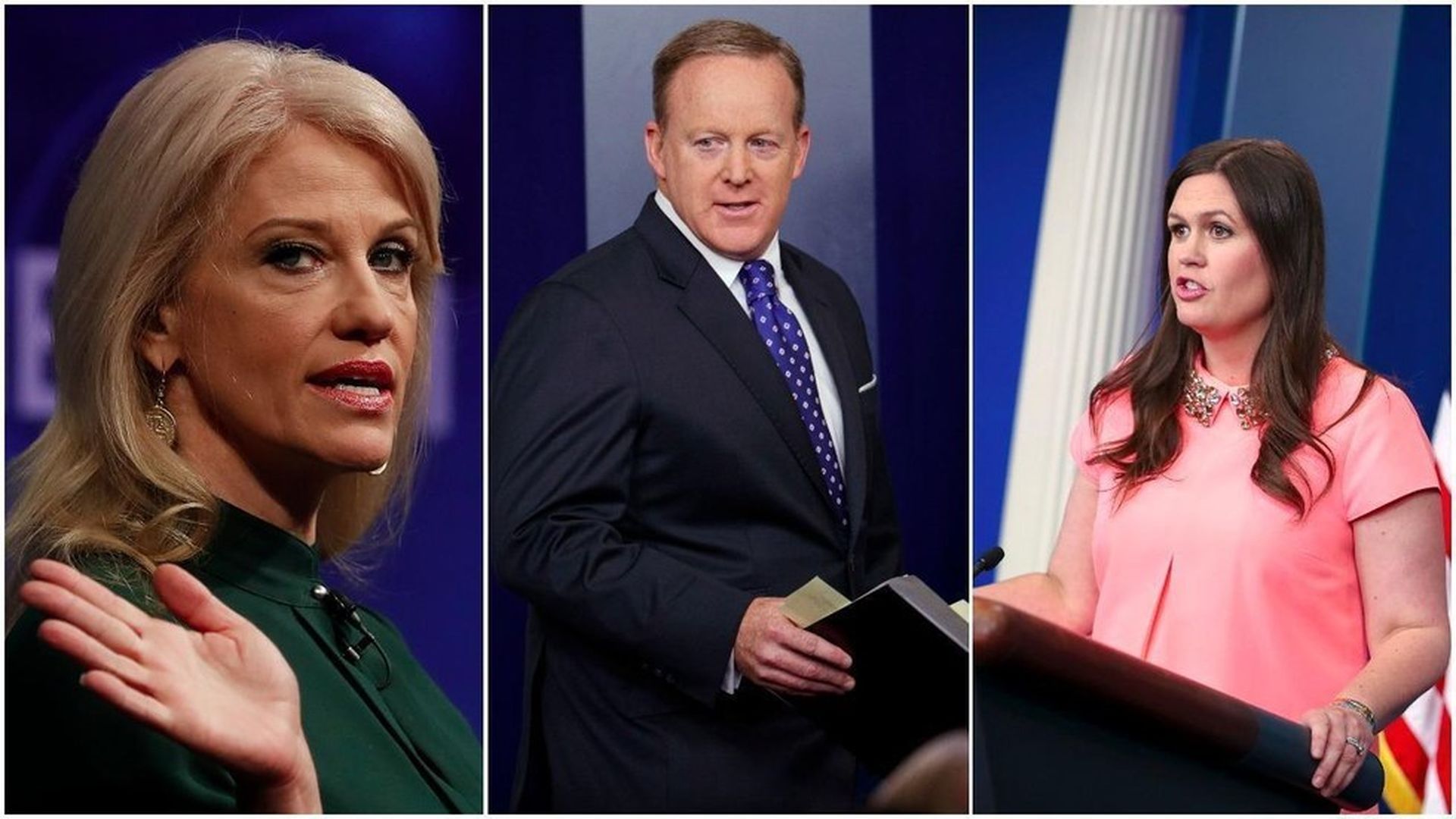 Here's what the White House is saying about Trump's decision to fire Comey Tuesday:
1. Sarah Huckabee Sanders, on the Russia investigation: "My gosh Tucker, when are they gonna let that go? … Frankly it's kind of getting absurd. There's nothing there."
2. Sean Spicer: "The goal today was to act on the recommendation…to restore confidence in the FBI."
3. Kellyanne Conway: "It's not a coverup."
Go deeper