How the Uber board breaks down on Meg Whitman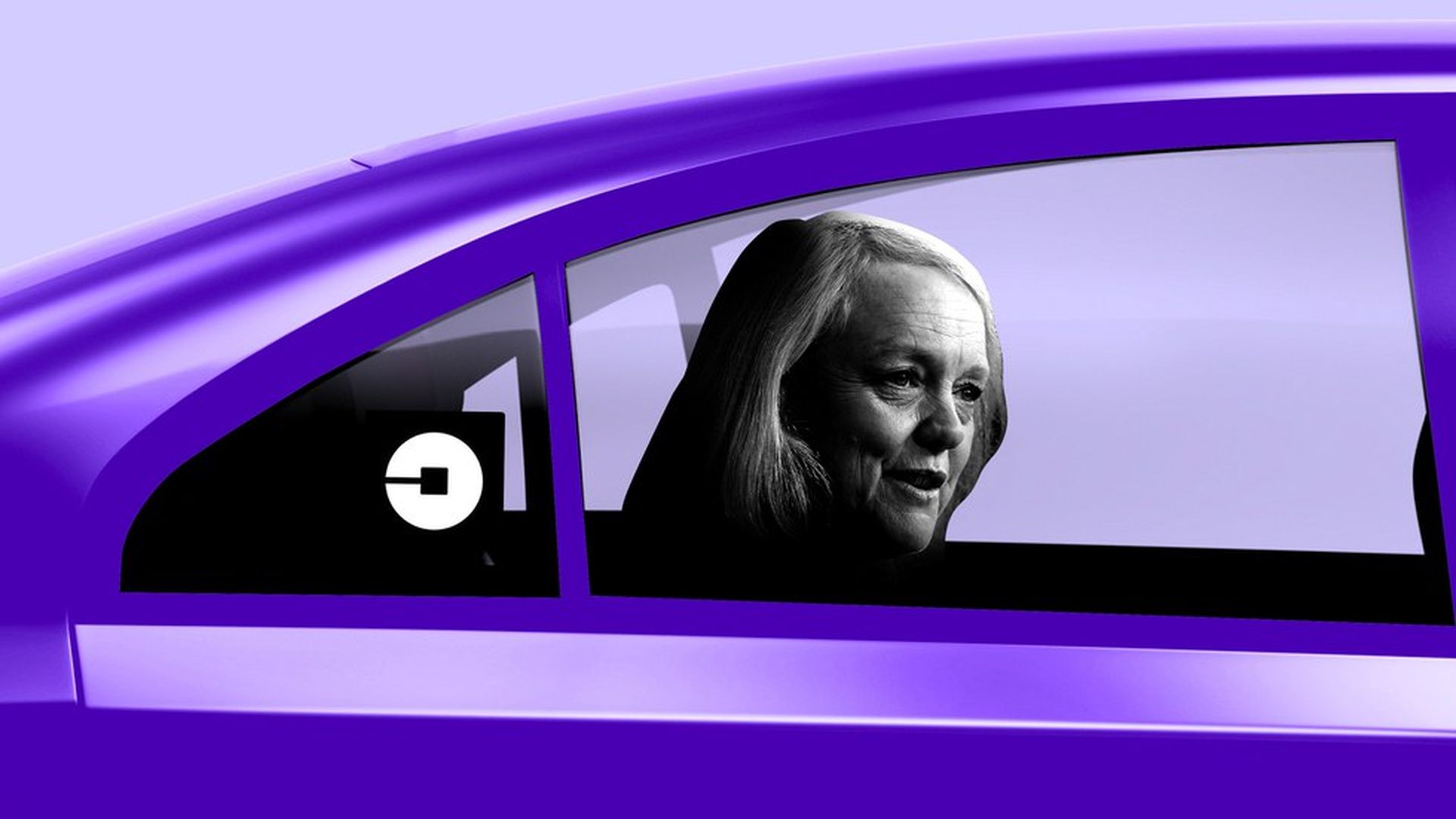 Uber's board of directors is expected to meet tonight, in order to discuss both its vacant CEO position and a possible investment from Japan's SoftBank Group. Axios and others have reported that current Hewlett-Packard Enterprise CEO Meg Whitman is a leading candidate for the top spot, but she is not yet the consensus pick. Here's how the Uber board breaks down, per multiple sources:
In favor of Whitman:
Matt Cohler: His venture capital firm, Benchmark, has institutional history with Whitman, going back to her days running eBay.
David Trujillo: His private equity firm, TPG Capital, also has ties to Whitman. For example, former managing partner Dick Boyce was Whitman's finance co-chair during her failed gubernatorial bid in California. TPG also took a look last year at buying HP Enterprise's software business.
Ryan Graves: The early Uber employee has known Whitman for several years, sometimes calling on her for business mentorship.
Garrett Camp: Uber's founder and chairman (for now) sold his prior startup, StumbleUpon, to eBay while Whitman was still CEO. He also sided with the other three in the June move to push out Travis Kalanick as CEO.
Not in favor of Whitman (at least for now):
Travis Kalanick: The reasons for Kalanick's opposition differ depending on who you speak with, although everyone agrees he's not yet aboard the Meg train. One explanation is that he doesn't view her as having enough look-ahead ruthlessness, arguing that eBay fell behind Google and Amazon during her time at the helm. Another is that Kalanick still wants to eventually have some sort of operational role at Uber, and isn't sure if CEO Whitman would be best to open that path (at least compared to some of the other candidates). Finally, there is a pretty human factor at play: The people pushing Whitman are the same people who forced Kalanick to resign.
Arianna Huffington: This is largely about sticking by Kalanick, although she did ultimately side with other directors last month that he should resign. She is much more on the fence than he is.
Unclear:
Wan Ling Martello, a Nestle exec who only joined the board last month.
Yasir Al Rumayyan of Saudi Arabia's Public Investment Fund.
Complication: Whitman's name getting leaked could put more pressure on Uber's board to make a quick decision, given that she continues to be CEO of a different, publicly-traded company.
Go deeper