How the Mueller threat took off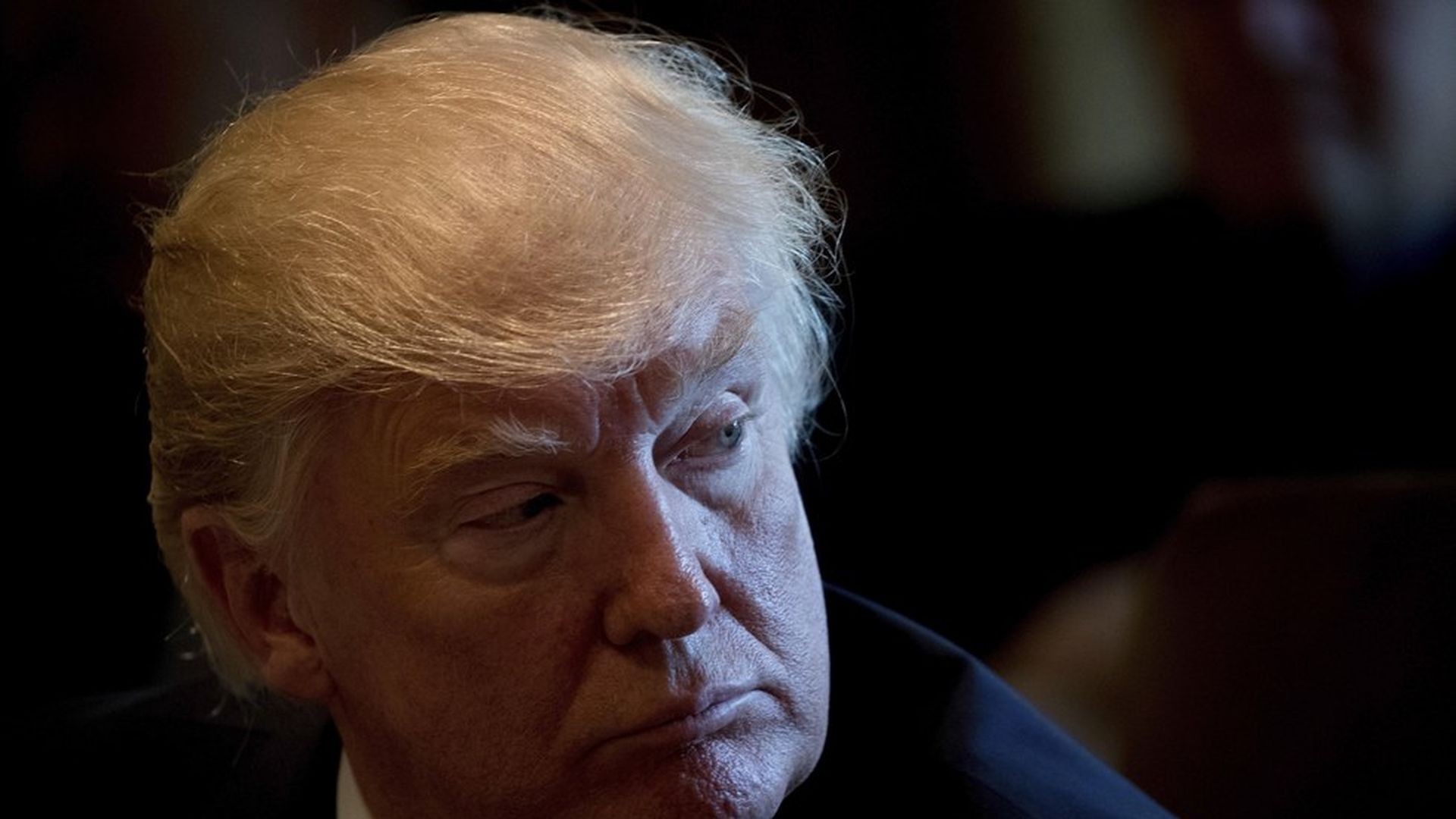 President Trump's friend, Newsmax CEO Christopher Ruddy, started a media storm Monday evening when he told PBS's Judy Woodruff that Trump was "considering perhaps terminating the special counsel" Robert Mueller, who is overseeing the Russia investigation.
"I think he's weighing that option," Ruddy said.
Between the lines: Ruddy never actually spoke to Trump about firing Mueller, a source close to Ruddy tells me, but was reading between the lines of what others had said. Indeed, Ruddy referred to comments from Jay Sekulow, one of Trump's lawyers, who didn't rule out that Trump might fire Mueller in an appearance Sunday on ABC's "This Week."
Sean Spicer confirmed Trump hadn't discussed the matter with Ruddy: "Mr. Ruddy never spoke to the President regarding this issue. With respect to this subject, only the President or his attorneys are authorized to comment."
Our thought bubble: One can never predict with certainty what Trump will do — and he's known to buck against conventional wisdom — but ordering the firing of Mueller really does seem unlikely. The near-universal advice Trump will be getting from his White House team — and from legal advisors close to the administration — will be that it's a catastrophic idea to get rid of Mueller. One frequent informal advisor to the White House told me on Monday night that he can't see Trump doing it. "There has to be a limit to his impulsiveness," the advisor told me. "And there are some cooler heads like McGahn [the White House Counsel] who weigh in."
How the brushfire started:
On Sunday, ABC's George Stephanopoulos asked Sekulow whether Trump would promise not to interfere in the investigation or order the firing of Mueller. Sekulow, who is expected to be the face of Trump's legal defense on TV, wouldn't rule it out. "Look, the President of the United States, as we all know, is a unitary executive," he said. "But the President is going to seek the advice of his counsel and inside the government as well as outside. And I'm not going to speculate on what he will, or will not, do."
On Monday morning, Newt Gingrich attacked Mueller on Twitter: "Republicans are delusional if they think the special counsel is going to be fair. Look who he is hiring. Check FEC reports. Time to rethink." Three weeks earlier, Gingrich praised Mueller as a "superb choice" due to his "impeccable" reputation "for honesty and integrity."
Later on Monday, other Trump allies like the conservative author Ann Coulter picked up on the theme. "Sessions never should've recused himself," she tweeted. "Now that we know TRUMP IS NOT UNDER INVESTIGATION, Sessions should take it back & fire Mueller."
Ruddy took the storm to the next level by saying he thought Trump was weighing whether to fire Mueller.
Go deeper