How the GOP is slowly going green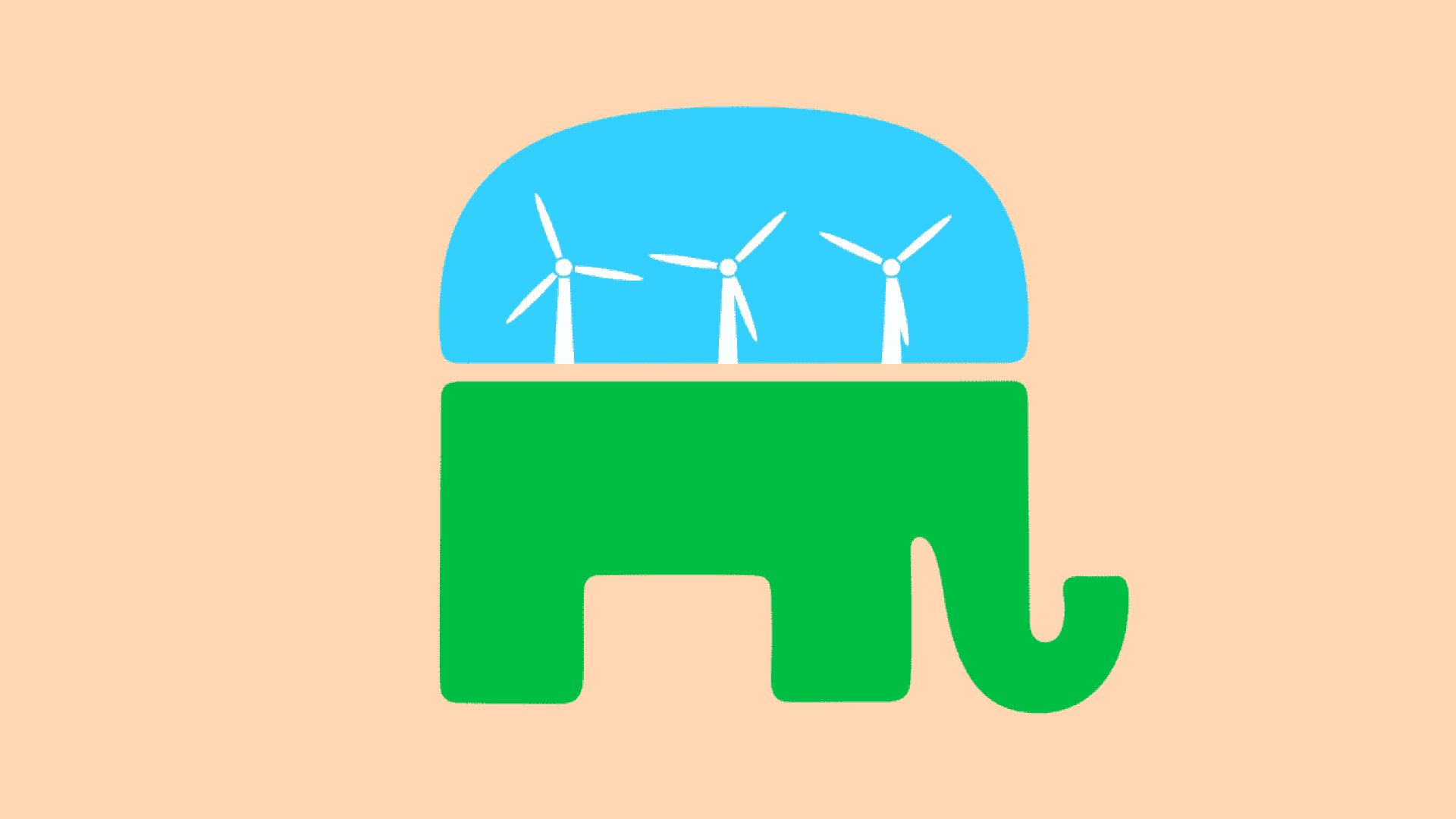 Conservatives are slowly coming around on climate change.
Over the past few years, more than a half-dozen organizations have popped up pushing conservative climate-change and clean-energy policies, and the percentage of congressional Republicans going on the record acknowledging climate is a problem has gone from zero to 8%, as judged by a House caucus on the issue.
Why it matters: Since 2010, climate change has been an issue unilaterally pushed by the Democratic Party, but for any climate and energy policy to pass Congress, it must also get support from within the GOP ranks.
The changes among Republicans are small, but represent a sea change from a few years ago when under pressure from conservative interest groups and tea-party activism, most Republicans denied the scientific consensus that human activity is driving up the Earth's temperature.
"Tectonic plates beneath the Republican party are not stable," said Jerry Taylor, who in 2014 founded the Niskanen Center, a conservative group that supports a carbon tax to address climate change. "That's not obvious to anyone who is not engaging with Republicans on climate, but it's fairly obvious to us."
Here's some evidence:
A group of conservative leaders from previous GOP administrations helped create the Climate Leadership Council in February to build the case for a carbon tax. They have a planned $10 million budget, according to its founder Ted Halstead. The group is set to announce additional political leaders and a group of Fortune 100 companies backing their effort next month, have just opened a London office and last week hired two former GOP administration officials: Jill Sigal, a former top Energy Department official in the George W. Bush administration, and Taiya Smith, who worked under Treasury Secretary Hank Paulson in the same Bush administration.
Last year the Niskanen Center received a $70,000 grant from the Rockefeller Brothers Fund, the first that foundation has given to the group. This foundation's support is notable because it was created by the Rockefeller family made rich and famous for its oil business. The foundation is now divesting from fossil fuels and has funded activist group 350.org.
Of the 19 Republican members of a bipartisan climate caucus in the House created last year, 12 joined this year, including Rep. Darrell Issa of California. Jay Butera, who on behalf of advocacy group Citizens Climate Lobby helped create the caucus, said it took three years to find the first Republican, Rep. Carlos Curbelo of Florida.
The Energy and Enterprise Initiative, a conservative climate group founded by former GOP Rep. Bob Inglis in 2012, just received its first multi-year grant, which isn't public yet so its details weren't available, Inglis told Axios. Membership of its grassroots group, republicEn, has doubled since the election.
The Environmental Defense Fund and Nature Conservancy, two centrist environmental groups known for working with businesses, each received $10 million grants for two years from the MacArthur Foundation in 2015. Multiple people familiar with that funding say the money is targeted to help attract conservative support for climate policy.
To be sure: Republican policies on climate change aren't coming any time soon. Unlike issues such as healthcare where the GOP recognized it needed to replace, and not just repeal, President Obama's accomplishments, Republicans aren't focused on replacing Obama's climate regulations — repeal remains the focus for now. All House Republicans also backed a symbolic measure last year condemning a carbon tax. One Republican strategist described the party's overall position on the issue now as being an "agnostic holding pattern."
"I think we're at a point where most Republicans accept the climate is warming but don't see it as world ending and don't see a solution that'll really make a real impact," said a Republican strategist who has held positions in GOP political campaigns and congressional offices.
Looking ahead: In separate interviews, Halstead and Taylor said action could pick up after the 2018 midterm elections, and both predicted some Republicans could even start pushing legislation creating a carbon tax around that time.
Like Harder Line? Sign up for Generate, the Axios daily energy newsletter, to get this and more energy news in your inbox.
Go deeper