How the brain gets an itch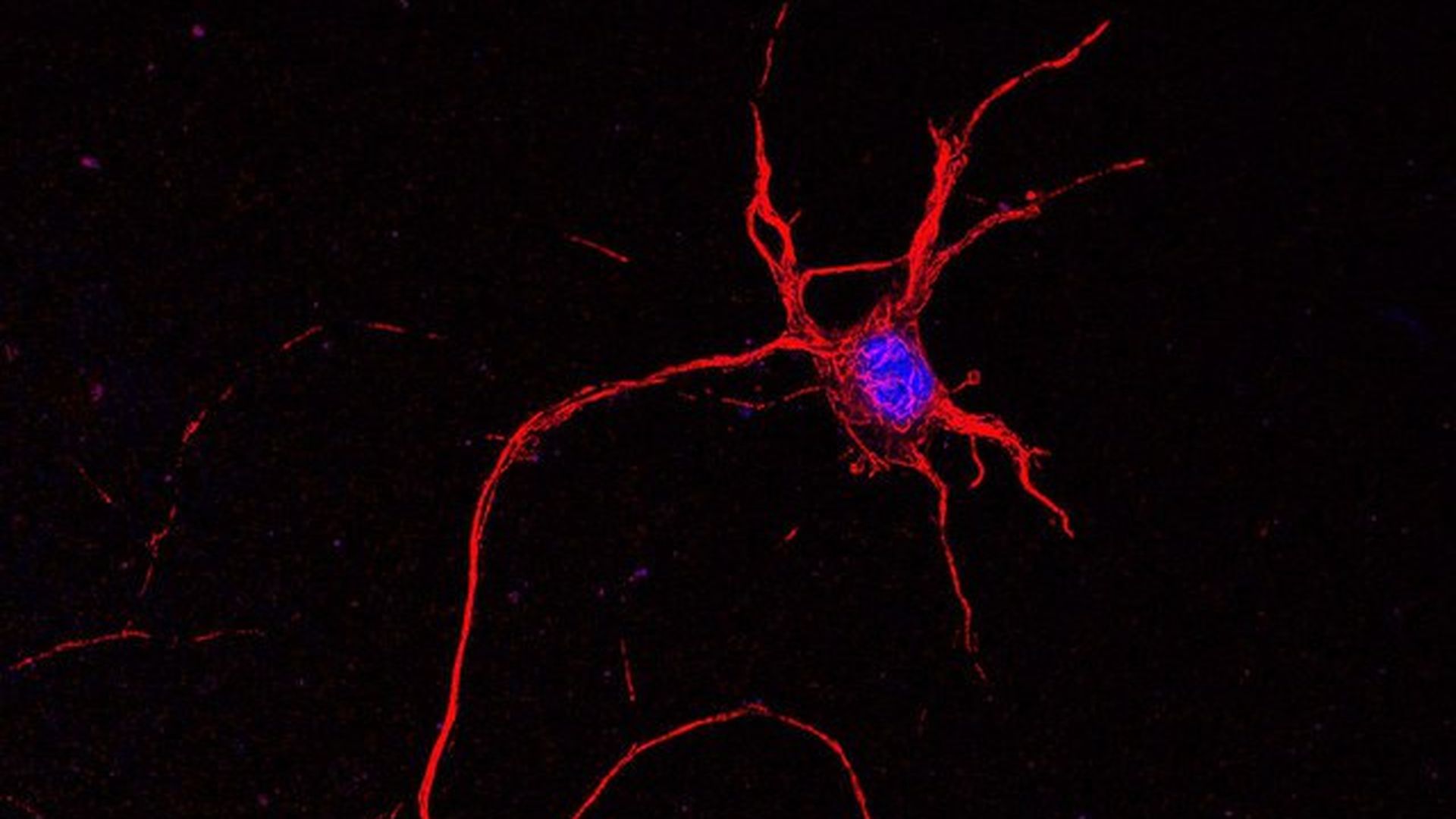 Scientists have traced how an "itch" in the body turns into a neural impulse to "scratch" it in the brain.
How they did it: Researchers at the Chinese Academy of Sciences suppressed parts of the spinal cords in mice in order to stop scratching behavior that had been triggered by an itch sensation. Then, using a light-based system able to trace the mice's neural circuitry, they followed the itch-to-scratch mechanism from the spinal cord to a part of the brainstem called the parabrachial nucleus that is involved in registering pain and other sensations.
Why it matters: Scientists would like to understand how to turn off the command to scratch an itch because it could lead to a treatment for chronic scratching that damages the skin.
Open questions, per Science News.
The parabrachial nucleus is thought to be the first stop for processing the itch— where does it go from there?
The study was done in mice — does the same mechanism hold in humans?
There are different itches, like those from an allergy. Are they processed the same way by the brain?
Go deeper