How Rex Tillerson alienated every ally he needs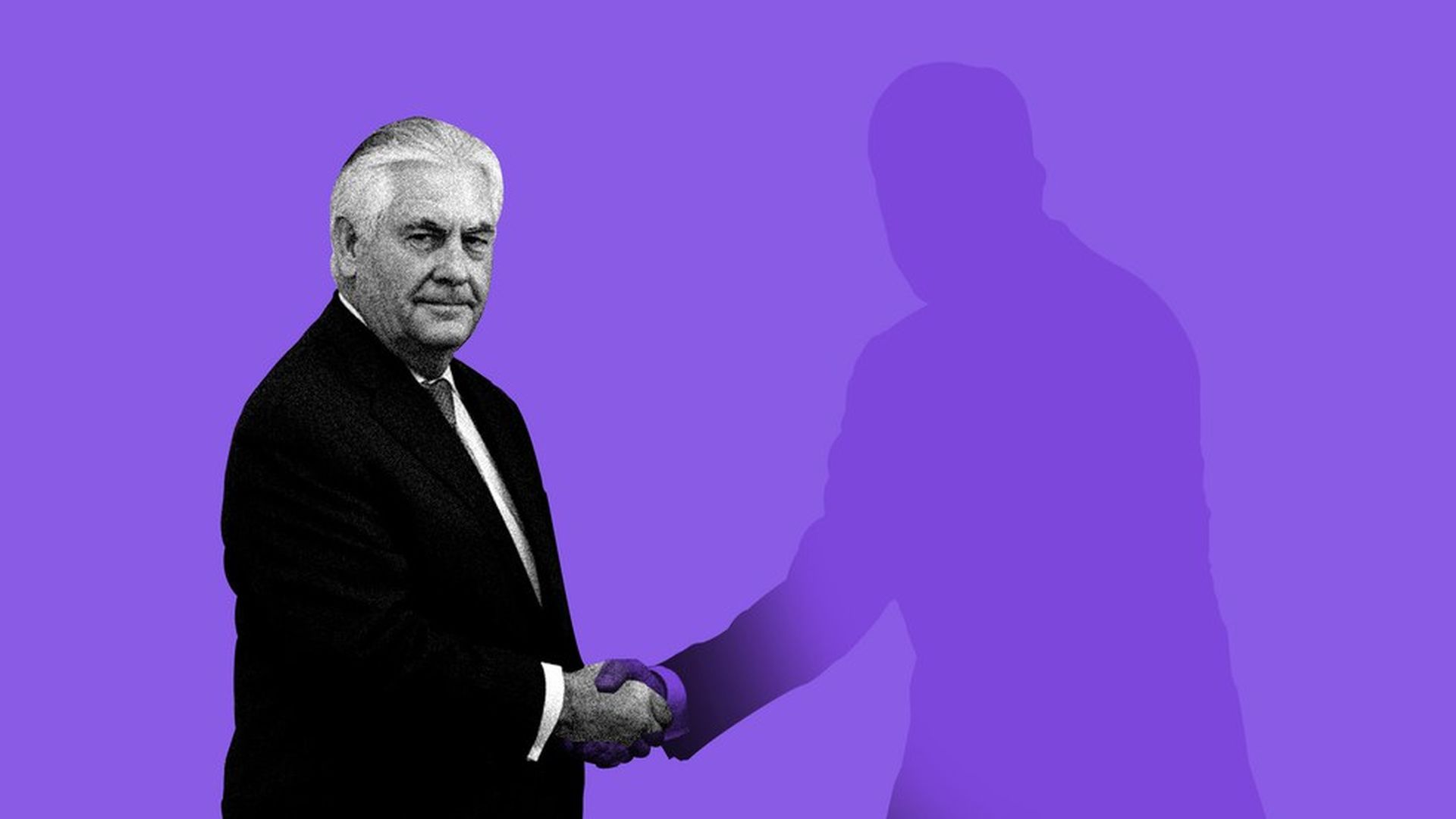 The most challenging task in Washington, these days, is finding somebody who'll enthusiastically endorse Rex Tillerson. In just nine months, the Secretary of State has managed to alienate nearly every constituency that matters:
The President — not only has there been tension on a personal level, but the president has undercut and clashed with Tillerson over key policy issues like Qatar, North Korea and Iran.Recall a few weeks ago when we reported Trump was growing increasingly frustrated with Tillerson, telling colleagues: "Rex just doesn't get it, he's totally establishment in his thinking."The White House didn't challenge our report and ultimately issued the blandest statement — from a spokesperson, not Trump — in support of Tillerson.
The foreign policy establishment — Eliot Cohen, who founded an influential foreign policy network with Tillerson's top adviser Brian Hook, told me: "I think he really will go down as one of the worst secretaries of State we've had."There's been a series of brutal reviews calling Tillerson everything from an "unmitigated disaster" (Tufts' Daniel Drezner) to "quite possibly the most ineffectual secretary of state since America's rise to global prominence in 1898." (Max Boot, who told me the only pushback he received after it was published came from one of Tillerson's appointees.)
How did Tillerson get into this mess? We've spoken to 17 sources inside the White House, on Capitol Hill, in the State Department and among leaders of the foreign policy community.
A former top Bush administration official sums it up most pithily: "He's got no support from the left on management and no support from the right on policy."
What the official means: Tillerson alienated his natural constituency — moderates who view him as a restraining influence on Trump — by what he's done, or failed to do, managerially at the State Department. He's surrounded himself by a tiny circle and hasn't sought much advice from outsiders. And he's got no ideological constituency on the right because he doesn't embrace the forward-leaning posture on human rights, or the aggressive stance on Russia, that Republicans typically expect of their top diplomats.
With the media, Tillerson simply didn't try. The New York Times' influential foreign policy columnist Tom Friedman told me he twice asked Tillerson's spokesman whether he could come in for a briefing. He said he was ignored both times. "When I want to think about or discuss U.S. foreign policy today I go to people in the Pentagon," Friedman said.
In Tillerson's defense: Struggling to find influential figures willing to publicly defend Tillerson, I reached out to Tillerson's spokesman, Hammond. He connected me with John Hamre, the president of the Center for Strategic and International Studies, on whose board Tillerson served.
The case for Tillerson, from his allies and defenders:
Making best of a tough situation: Hamre says Trump dealt Tillerson a tough hand from the outset by issuing a travel ban that sparked protests from hundreds of State Department officials. Tillerson's friends also argue it's not fair to blame him for the failure to staff his department, saying the White House has been making life hard for him. (The counter-argument, from administration officials, is that after some rough starts, every other cabinet secretary has ultimately managed to work with the White House on appointments.)
Strategic thinker: Sen. Bob Corker, chairman of the Senate Foreign Relations Committee, told me: "I believe that he is a strategic thinker who is trying to think through not just the next step but several steps beyond that so that our nation will be best served."
Quiet relationship-builder: Hamre says a number of heads of state have personally told him Tillerson has restored confidence about their relationships with the U.S. He points to South Korea, China, and Japan as three countries with which Tillerson has been "quite instrumental" in building constructive relationships. "You have to remember, Mr. Bannon was waging war against China. It was Secretary Tillerson that was able to help structure a much more constructive relationship with China."
Restraining influence on Trump: Sources close to the White House point to Tillerson's relationship with Mattis as crucial to keeping Trump on an even keel and restraining him from his most reckless impulses.
He's "changing": A House GOP aide told me that after a very slow start, Tillerson has begun to get serious about outreach over the past two-three months. He's having breakfasts and calls with key members, and his staff is facilitating briefings for staff with top officials. "It's a move in the right direction," the source said. Hamre points out that Tillerson spent his whole career in private industry, where it didn't make business sense to "engage the press on the press's terms." Hamre says Tillerson came into the Secretary of State role "without the understanding of the role that the popular media plays in his job. I think he has been changing. Now, he's not changing to the speed that all of you guys want. But he is changing."
Bottom line: Tillerson appears to be making a belated effort to become a public figure and do the normal outreach and human rights advocacy expected of his role. We'll learn soon enough whether he's left it all too late.
Go deeper