How millennial investors reacted to Snap IPO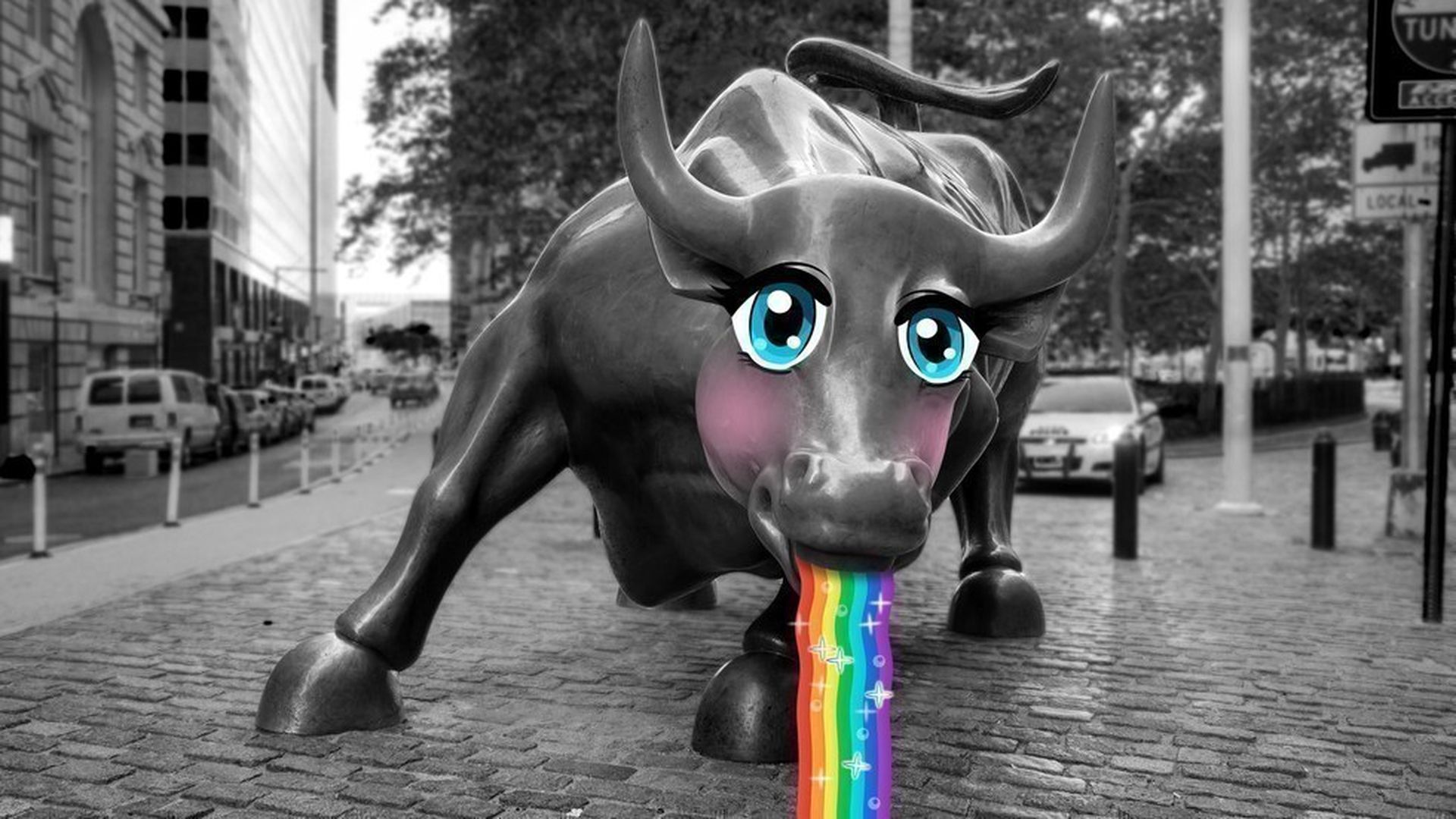 Data provided to Axios by Robinhood, a stock trading app that is popular with millennials, provides insight into how younger investors reacted to Snap's IPO:
43% of Robinhood users who traded today bought Snap stock (note that only 25% of the app's users are ages 18-24, meaning that older investors were also feeling the Snap appeal on Thursday).
The median age of a Robinhood user who purchased Snap stock is 26—the same age as Snap CEO Evan Spiegel.
Snap rose to the third most popular stock, only behind Apple and AMD. Facebook is at No. 9 and it only took Snap 90 minutes to overtake the social network in terms of ownership.
On Wednesday, there were 54% more sales of Facebook stock than the previous day, implying investors were offloading their Facebook stock to make room for Snap.
Robinhood's overall trading volume on Thursday broke records, jumping 50% compared to the day before. It also signed up 250% more new users on Thursday than on an average day last week.
What to watch: Snap had a huge stock price pop on its first day, but the many are skeptical as to whether the company will be able to sustain this investor enthusiasm, especially as the pressure of quarterly earnings and growth begins to set in. It's also facing stiff competition from Instagram and Korean clone Snow.
Go deeper