House will vote Thursday on GOP repeal and replace bill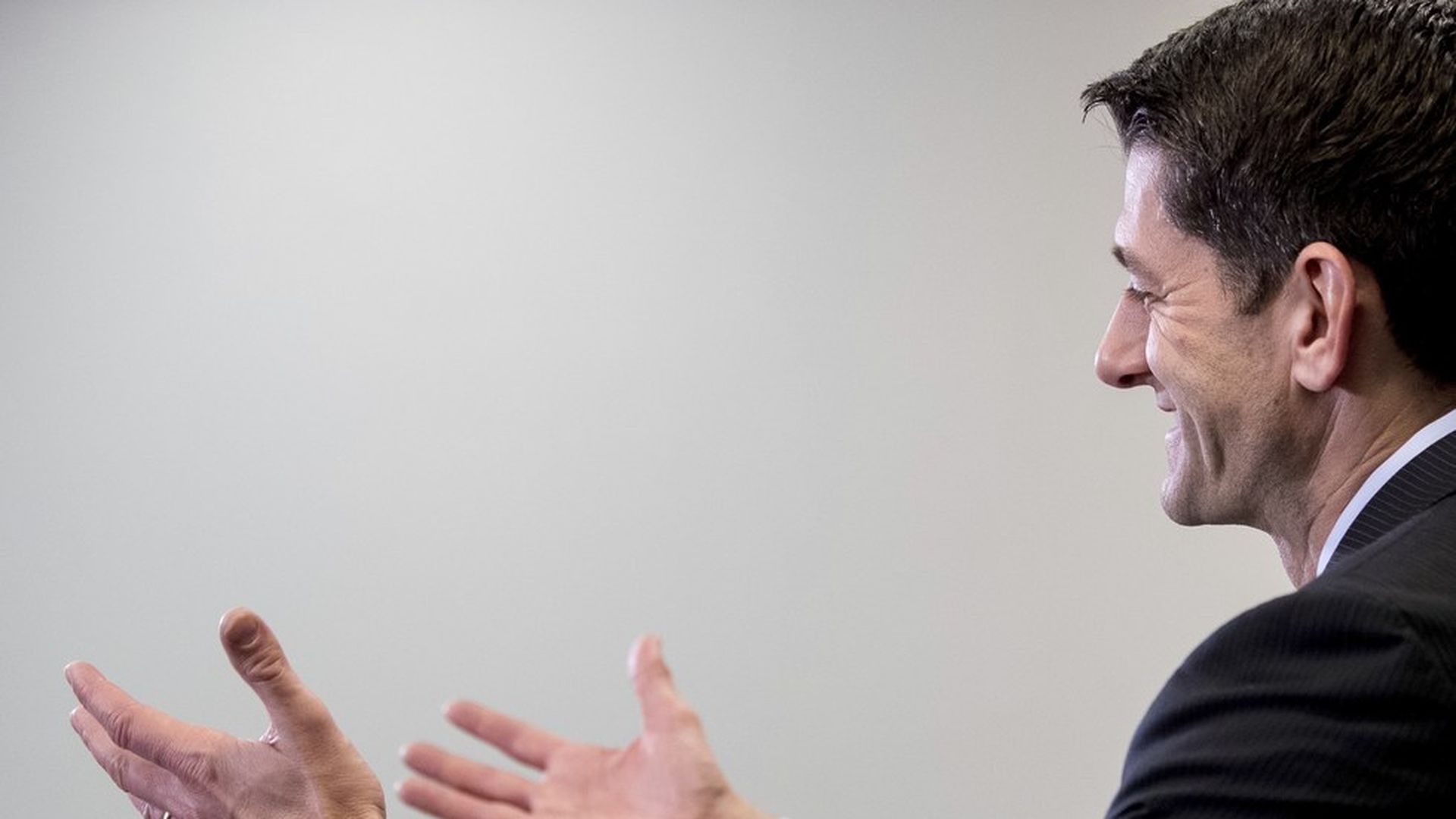 The House will vote Thursday for Speaker Paul Ryan's repeal and replace plan bill, according to two senior GOP sources, per Politico.
Why it matters: This could indicate confidence that they've nailed down the 216 votes needed to pass it through, even though GOP divisions abound. See who's already on board from our earlier story here.
Go deeper