House, Senate GOP moving toward budget deal to skip conference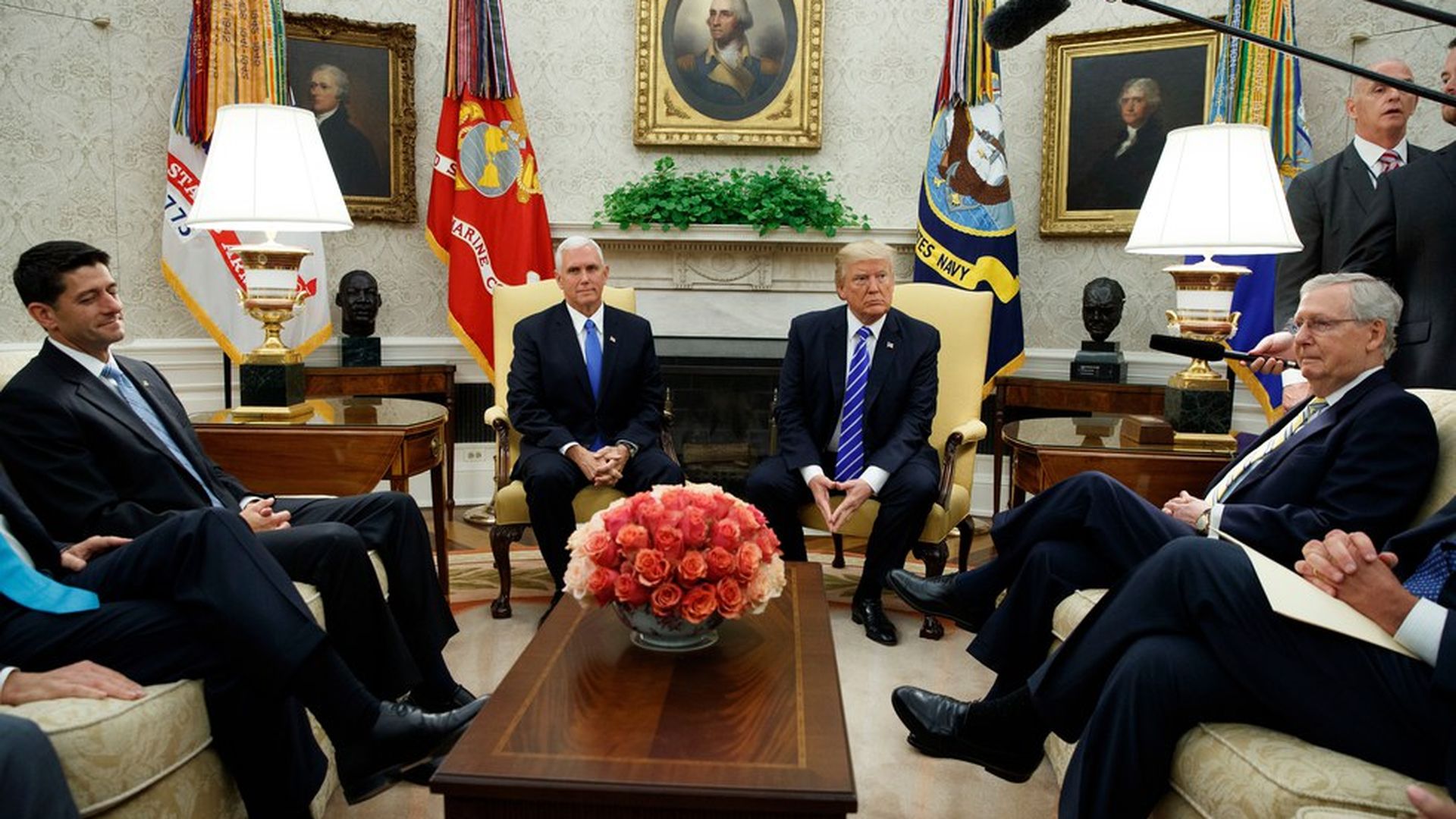 Momentum is shifting towards the House taking up and passing the Senate budget. The House Freedom Caucus and other House conservatives have signaled to leadership that they'd be willing to comply with President Trump's request to move quickly and skip the conference. House and Senate sources were optimistic Thursday evening after working all day on this deal; but nothing is sealed yet.
Why this matters: If they cut this deal it shows that Republicans in both the House and Senate are willing to bend over backwards and make concessions so tax reform can get moving.
Top sources in both chambers signal it's likely — though not certain — that the Senate adds a budget amendment that appeases the House. Then the House can pick up and pass the Senate budget, paving the way to get to tax reform. The amendment is expected to be highly technical in nature; and we don't have full details yet.
A source close to House Budget Chairman Diane Black: "Chairman Black has been working with the White House and House and Senate leadership on an amendment to the Senate budget that would allow both chambers to be unified and move quickly to tax reform."
Go deeper