Hot in Silicon Valley: Samsung and Thiel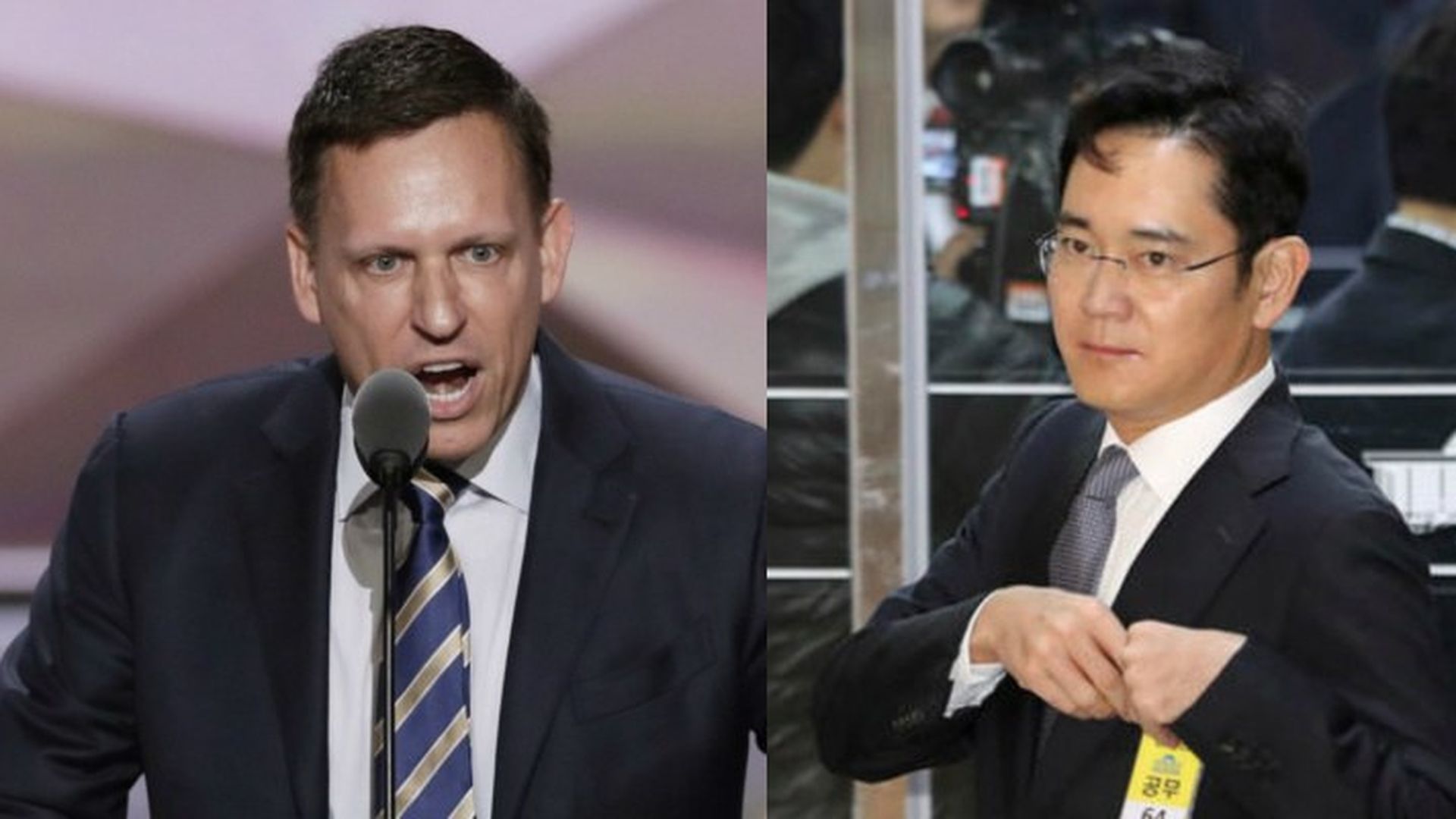 Korean prosecutors go after Samsung in bribery scandal
As part of an ongoing probe into impeached President Park Geun-hye, Korean prosecutors are now seeking to arrest Jay Y. Lee, the de facto leader of Samsung since his father's heart attack in 2014.
The charge: Prosecutors claim that Lee instructed Samsung subsidiaries to donate millions of dollars to President Park's confidante, and to two foundations she controlled, in exchange for the support of the merger of two Samsung subsidiaries in 2015.
Déjà vu: Lee's father, Samsung chairman Lee Kun-hee, was convicted of bribery in 1996, and of tax evasion and breach of trust in 2009. He was neither arrested nor put in jail, and was pardoned both times by the president.
Why it matters: This latest scandal illustrates the delicate situation in South Korea, where family-run conglomerates are often given a pass. Samsung's consumer electronics business alone makes up 20% of the country's exports. However, it appears prosecutors are attempting to show they're cracking down on this, especially to show foreign investors that the country isn't controlled by businesses with cozy government relationships.
Governor Thiel?
The latest head-scratcher in investor Peter Thiel's political foray came on Saturday, when Politico reported that Thiel is considering entering the next race for California's governorship.
Torn: A quick look around Twitter and it's clear that even Silicon Valley's denizens have mixed feelings about this. On the one hand, Thiel could be very friendly to business and Silicon Valley's interests. On the other, he openly supports Trump and has made questionable comments over the years, including against women's right to vote and "multiculturalism" on college campuses.
Go deeper