Honeymoon phase ending for GOP tax plan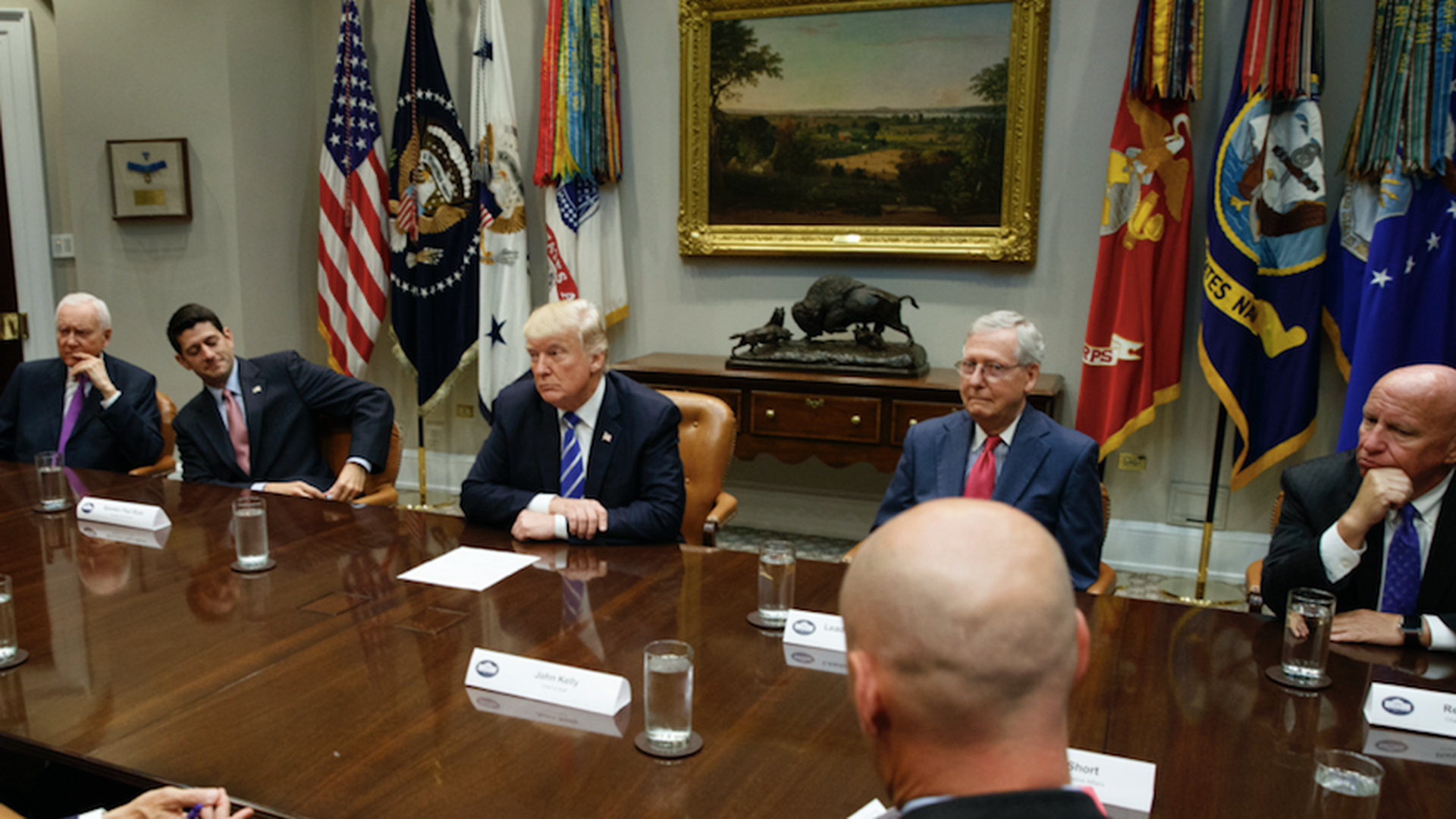 House Republicans in charge of tax reform face a hellish few days before they finally release their bill on Wednesday.
The chairman of the tax writing committee, Kevin Brady, is trying to find hundreds of billions of dollars to pay for a slashing of the corporate tax rate from 35 percent to 20. He's painfully learning — as every politician who attempts tax reform inevitably learns — that lawmakers and interest groups won't give up their favored tax breaks without a fight.
"I don't think people realize," says a source close to House leadership, "how many sharp objects will be in this package."
The GOP leaders' strategy — pithily described by the Wall Street Journal's Richard Rubin — "is to keep the tough trade-offs in the bill secret until after Halloween, then reach Thanksgiving with bills passed by the House and Senate and hit New Year's Day with a bill on President Donald Trump's desk." The politically correct term for that timetable is ambitious; another adjective might be insane.
The risk: Members will buck against some of the changes, especially politically sensitive issues like meddling with retirement savings or putting a new minimum tax on U.S. companies that do business overseas.
One GOP House member told me Brady's plan to limit 401k benefits — an idea Trump opposes because he thinks it's a political disaster — is "what you get when you have young staffers and rich dudes looking for a pay for. Neither one has any idea that 401k monthly statements are a monthly report card that will soon give the GOP an F."
Bottom line: Leadership has already spoon fed all the dessert — the tax cuts — to Republican members. Now they need to eat their veggies.
What everyone agrees: The best thing Republicans have going for them is that they simply have to get tax reform done. It's now a question of survival after they failed so spectacularly to repeal Obamacare after seven years of promises.
As one senior party official put it to me: tax reform is "party defining." "I think we could become the Whigs," he added, "if we don't get it done."
Or as Mark Meadows — who as chairman of the ultra-conservative House Freedom Caucus is one of the most influential lawmakers in Congress — put it to me on Saturday: "The next few months will demonstrate the thrill of victory and the agony of defeat. Let's hope there is more thrill than agony."
Go deeper