'Hillbilly Elegy' author J.D. Vance has a new job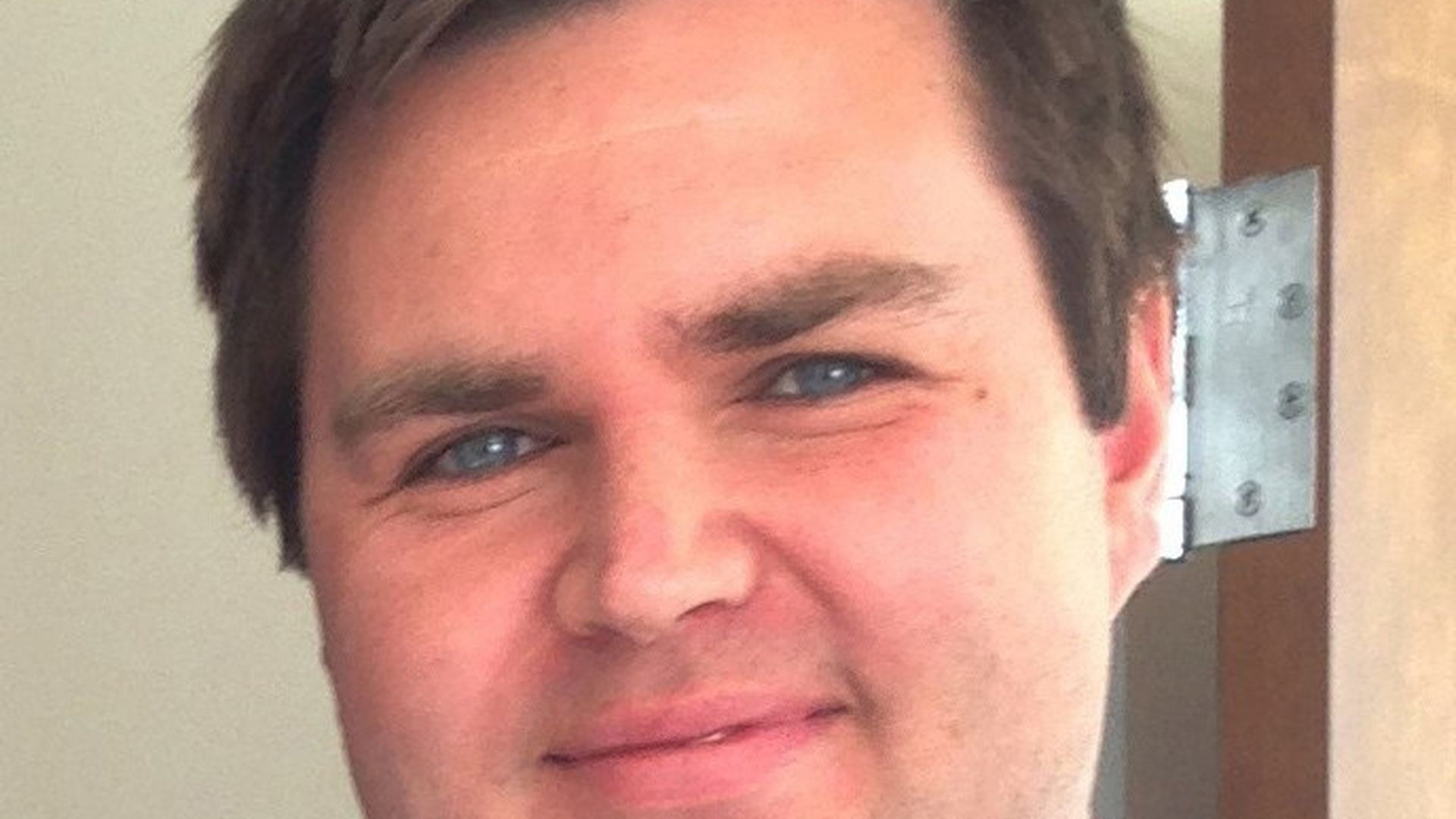 J.D. Vance, the author of Hillbilly Elegy and a principal with Peter Thiel's Mithril Capital, said late last year that he planned to leave Silicon Valley for his home state of Ohio. This morning he announced plans to join Revolution LLC, the Washington, D.C.-based venture capital firm co-founded by Steve Case and Ted Leonsis.
Here's what we learned, after speaking with Vance and Case:
The pair initially met several months back via Twitter (although Vance first joked that they met via OK Cupid, which would have made for a much better story). Vance would later give a keynote speech at Revolution's annual investor meeting.
Vance will be based in Columbus, but expects to spend a bunch of time in D.C., as his attorney wife just took a one-year post working for Chief Justice Roberts. He plans to mostly focus on making seed investments in Midwestern startups for Revolution, while also maintaining a part-time role with Mithril.
This partnership is born of Case's "Rise of the Rest" initiative, which initially began as a bus tour designed to highlight startup opportunities outside of more traditional tech hotbeds. Case calls this the third leg of the Revolution stool, which already includes a VC and growth equity arm. When I asked if this means Revolution plans to raise a seed fund focused on under-served markets, he and Vance both declined comment (read: yes they do).
Vance notes that while Ohio cities like Columbus are doing better than rustier belted areas like his hometown of Middleton, he believes there can be a lot of "downstream ripple effects" to having strong urban anchor cities with growing entrepreneurial ecosystems.
Vance has been rumored to have political ambitions. He acknowledged that "someday" he may run for office but, if so, it would be in the distant future.
Go deeper