Hill GOP stunned, disappointed Trump called their bill "mean"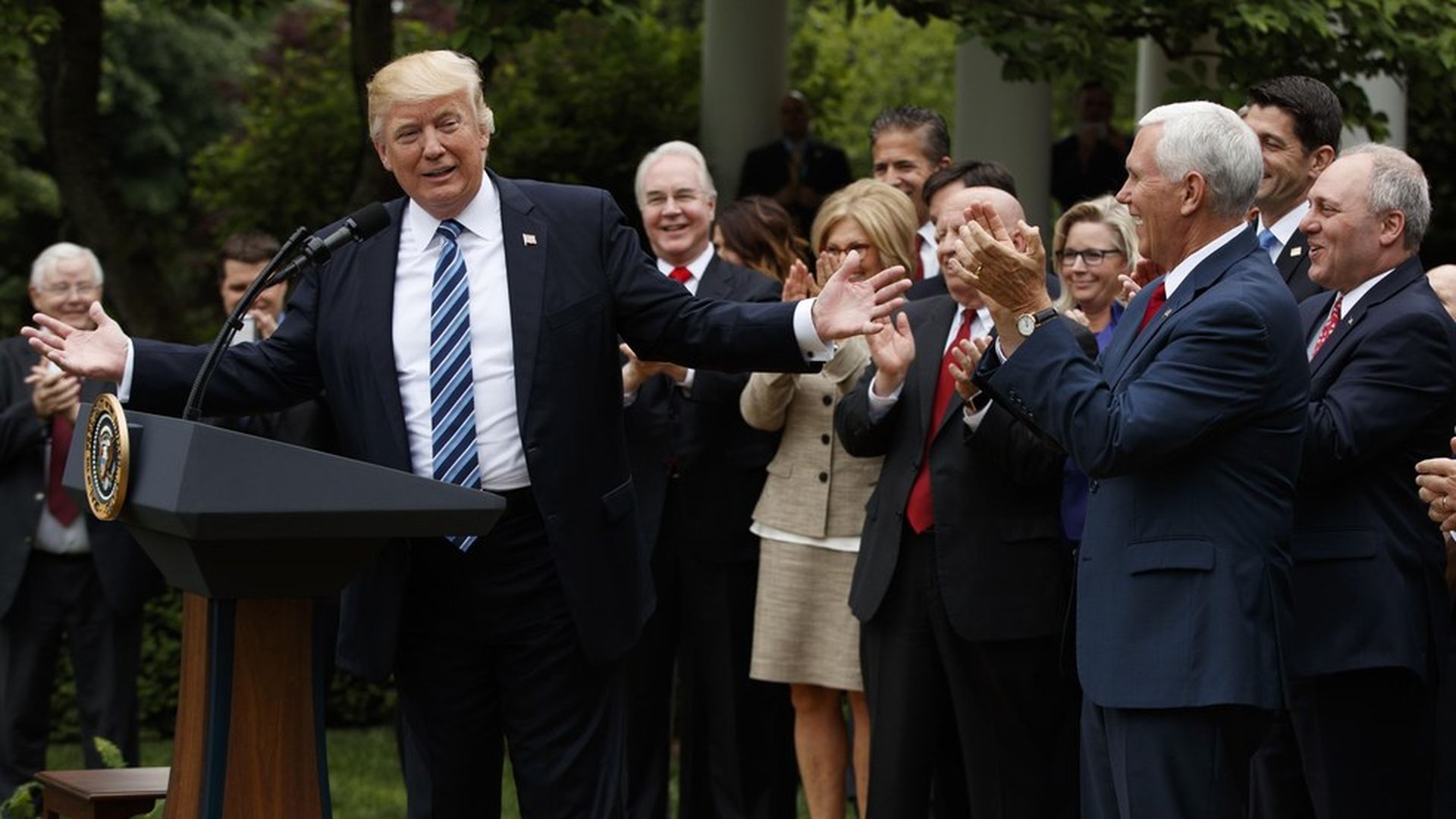 President Trump's private comment earlier this week that the House healthcare bill was "mean" is having a lingering, and potentially devastating, effect on his credibility among House Republicans. Members are still talking about Trump's comment, and their frustration that he'd throw them under the bus is likely to damage his ability to negotiate on major items like infrastructure and tax reform.
In the House Ways & Means Committee markup today, there was discussion among a couple of Dems and Republican members, with a Democrat saying:
"See, we told you your health care bill was mean. Now the president agrees with us."
A source familiar with the conversation said the Democrat was touching on an issue that remains "hot" among Republicans.
A number of members of Congress have told Axios that Trump and Pence lobbied the bill like nothing they'd ever seen, using superlatives such as calling it a "great bill."
Members who Trump urged to take a risk and pass the bill are now seeing him turn his back on them. One member said Trump was on the phone urging people to support it, and "for him to turn around and do this, it's stunning. I can't believe it."
Go deeper