Here's what's in Trump's executive order on health care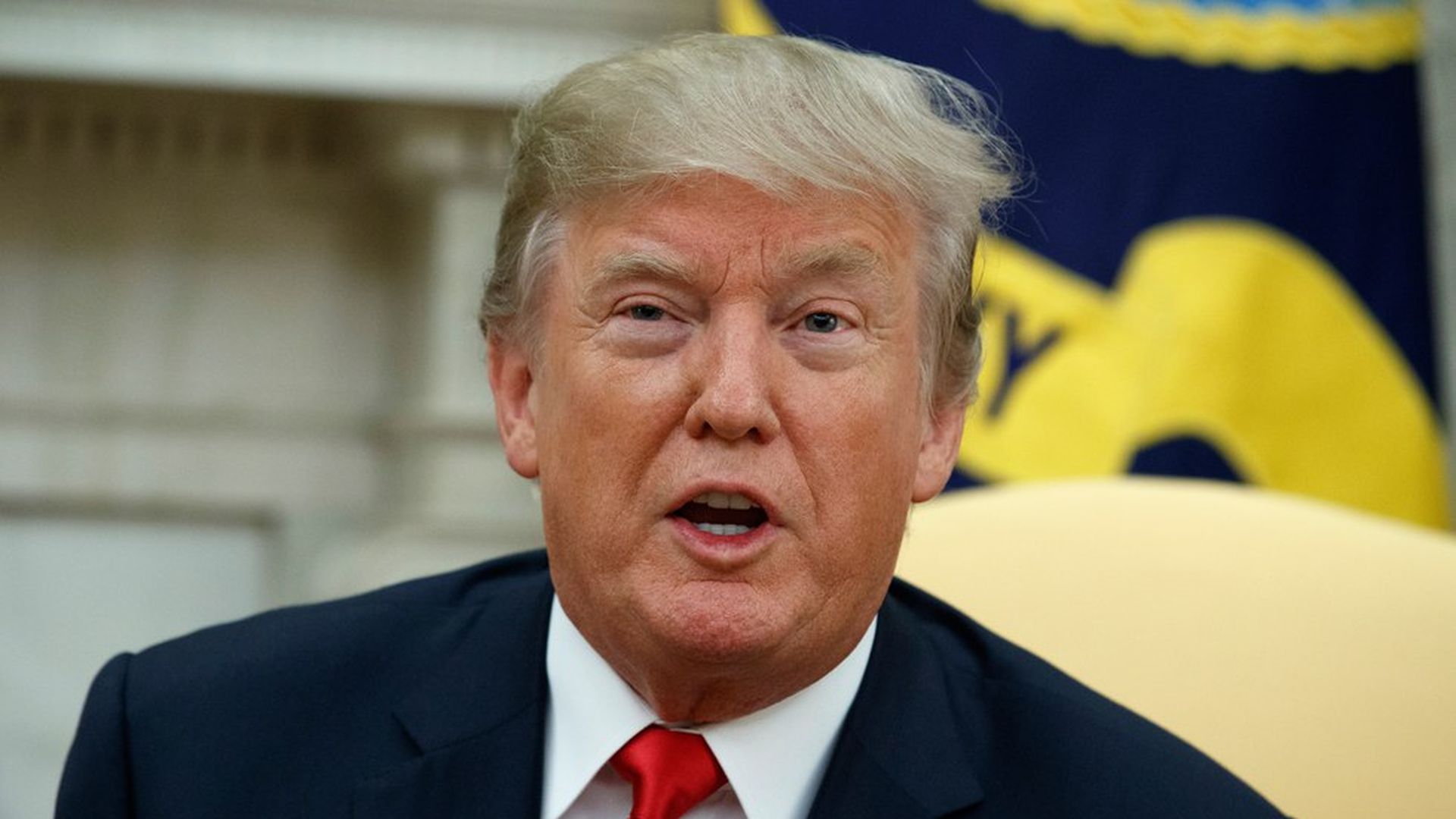 President Trump said the executive order he signed today is just the beginning of the administration's effort to reshape the health care system, and it's clear where that effort is leading: toward a broader market for insurance plans that are less generous and less expensive.
The bottom line: The substance of Trump's executive order is about what we expected, and many of the details will still have to be worked out through regulations. Broadly, though, it would expand access to more loosely regulated insurance options with low premiums, and some experts say those changes could undermine the Affordable Care Act's insurance markets.
What's next: There are still plenty of big outstanding questions about how each of these policies would work, which federal agencies will have to fill in through regulations. (The executive order itself is just a set of marching orders to those agencies.) That's a long process, and insurance companies have already finalized their most of their offerings for 2018, so these changes won't be reflected in actual insurance plans until 2019.
The details: Trump's executive order does three big things:
Expand access to association health plans, in which a group of small employers can band together to buy insurance as a collective.
Expand access to short-term health plans. These policies don't cover much and don't cost much; today, you can only keep one for three months. Trump will extend that time limit to a year.
Expand the use of health reimbursement accounts, which allow employers to set aside tax-free money to help cover their employees' health care costs. Workers will likely be able to tap that money to pay the premiums for a plan in the individual market.
The reviews: Conservatives are thrilled. Sen. Rand Paul, a champion of association health plans, was at the White House for the signing.
But many independent policy analysts are less enthusiastic. They worry that these changes will divert healthy people into cheaper policies outside the ACA's exchanges, leaving those markets with a sicker and more expensive customer base, which would cause premiums to rise.
Go deeper