Here's the Senate's "skinny" health care bill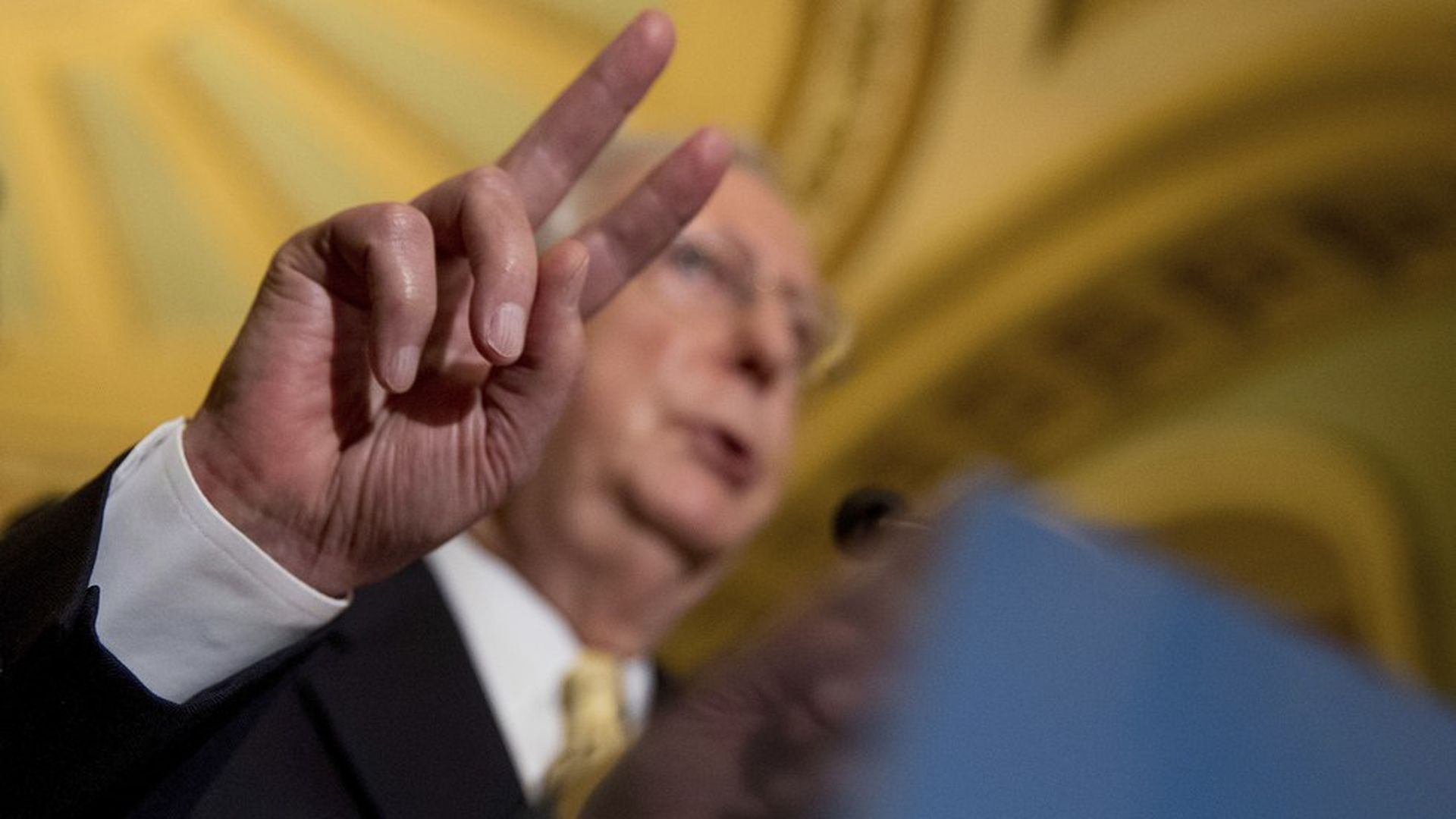 Senate Republicans have finally released their latest health care bill — a "skinny" measure that would only repeal a few provisions of the Affordable Care Act, without attempting to replace any of them.
The bill would:
Repeal the individual mandate
Repeal the employer mandate
Delay the ACA's tax on medical devices
Cut off federal funding to Planned Parenthood
Expand an ACA waiver program so that states could roll back some of the law's regulations and benefit mandates.
Repeal the ACA's fund for public health programs
Provide more funding for community health centers
What happens next: The Senate is still expected to enter a prolonged "vote-a-rama" later tonight, which will likely last well into Friday morning. Several Senate Republicans have said they do not want this bill to become law, but might vote for it anyway to open up a new round of negotiations with the House.
Go deeper