Health insurer stocks slip on failed Senate plans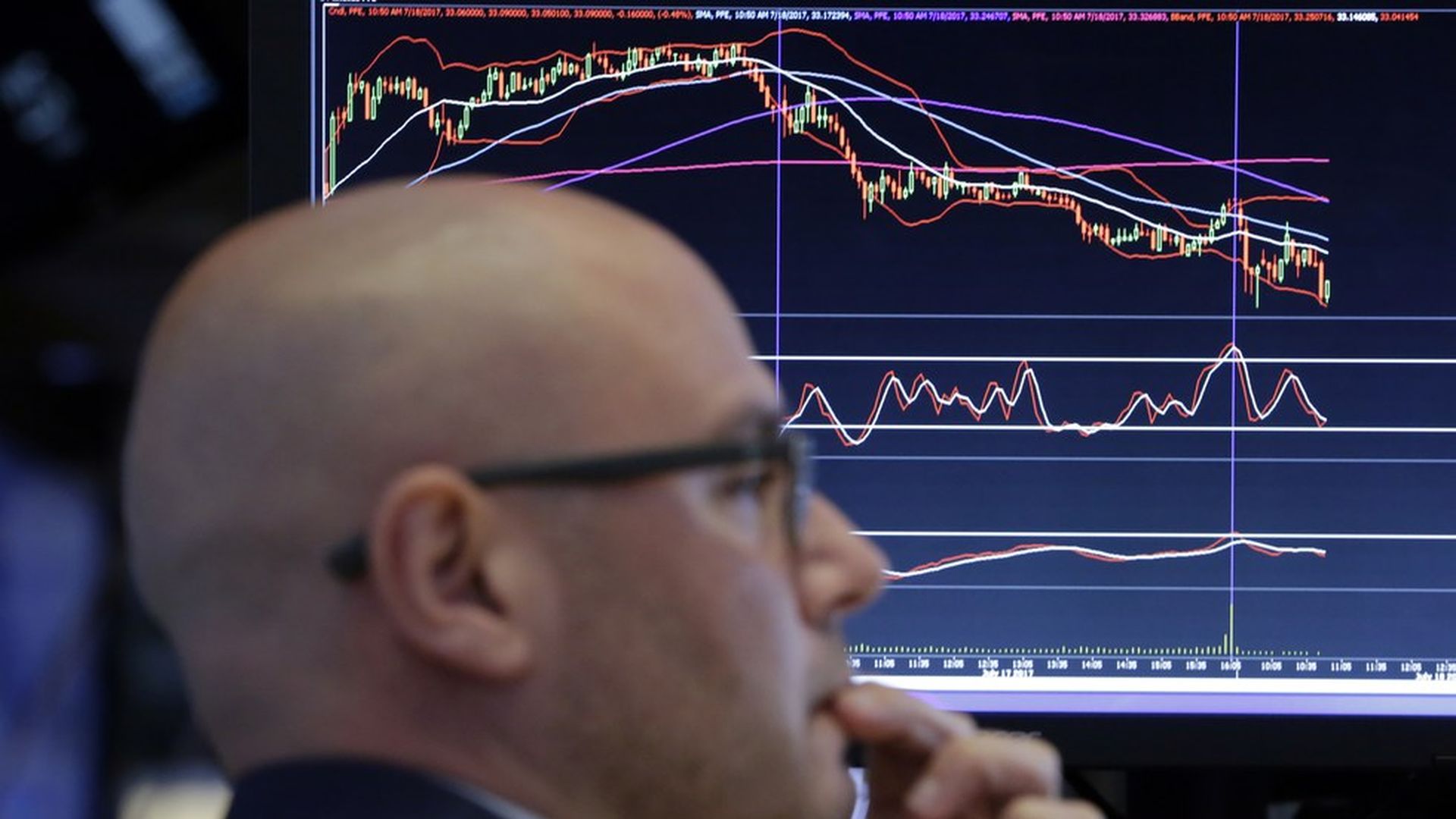 Stock prices of four of the largest health insurance companies — Aetna, Anthem, Cigna and Humana — each dropped more than 1% on Tuesday while the rest of the stock market collectively lost about 0.25%. UnitedHealth Group bucked the trend and traded slightly higher, thanks to hefty second-quarter earnings.
Between the lines: The Senate health care reform effort is pretty much dead. And that means the Affordable Care Act's health insurer tax, which would have been repealed and is hated by the industry, is also scheduled to go back in effect next year. The big insurers and Wall Street want that tax repealed — it costs $145 billion over the next decade — even over changes to the individual marketplaces.
Go deeper