Hasan Minhaj's best jokes at WH Correspondents' Dinner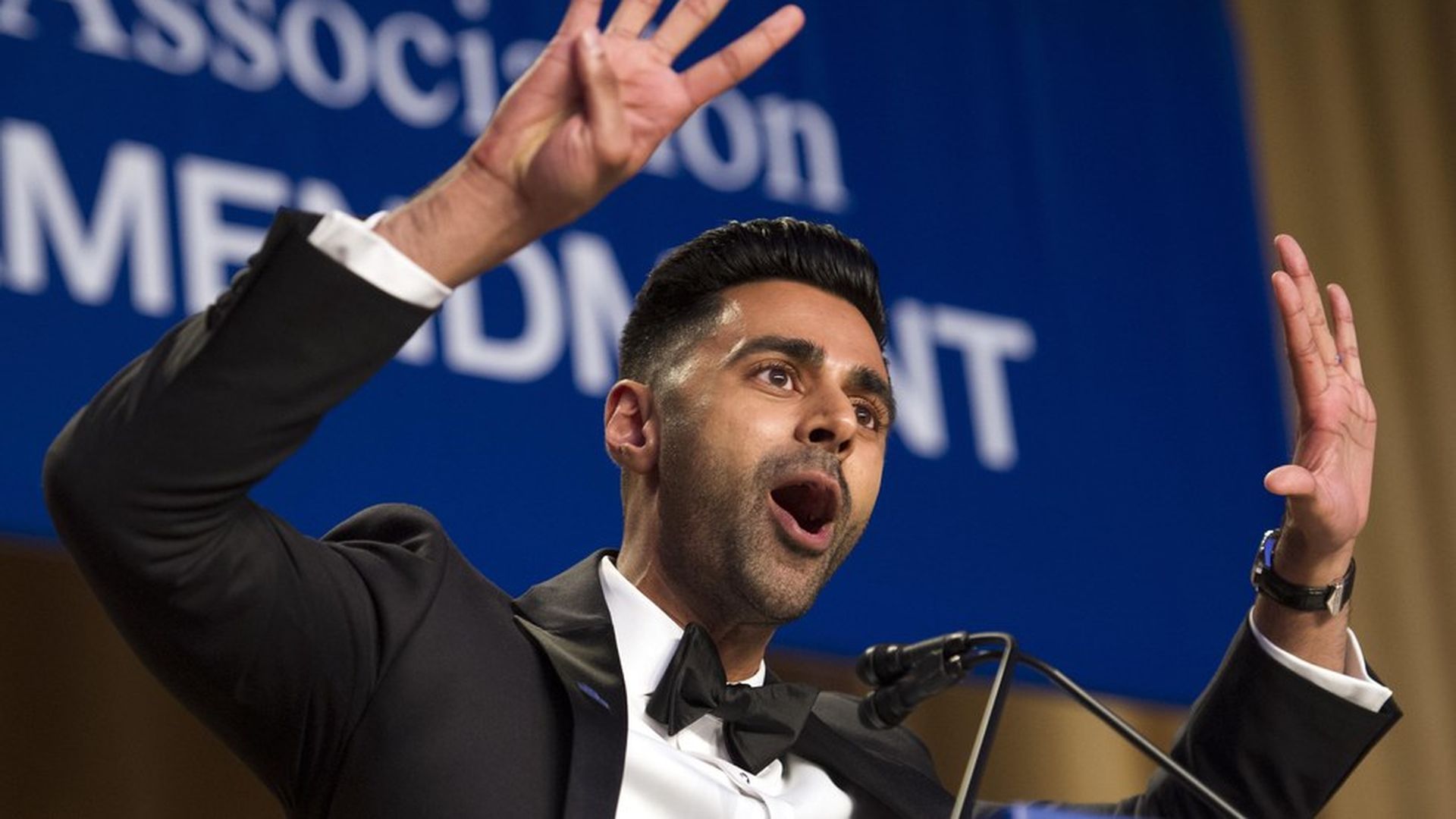 The 5 best jokes from the Daily Show's Hasan Minhaj at the White House Correspondents' Dinner:
"Welcome to the series finale of the White House Correspondents' Dinner"
"We've got to address the elephant that's not in the room. The leader of our country is not here, and that's because he lives in Moscow and it's a very long flight. It'd be hard for Vlad to make it."
"You know Donald Trump doesn't drink, right? ... Think about that. That means every statement, every interview, every tweet completely sober ... He tweets at 3AM sober. Who's tweeting at 3AM sober? Donald Trump, because it's 10am in Russia and that's business hours."
"Hillary Clinton couldn't be here tonight. She could have been here, but I think someone told her the event was in Wisconsin and Michigan. What? You guys, you know, Nate Silver told me that joke would kill. Nate Silver told me there was a 74.1% chance of that joke killing."
"Sean Spicer gives press briefings like someone is going through his browser history while he watches."
Go deeper