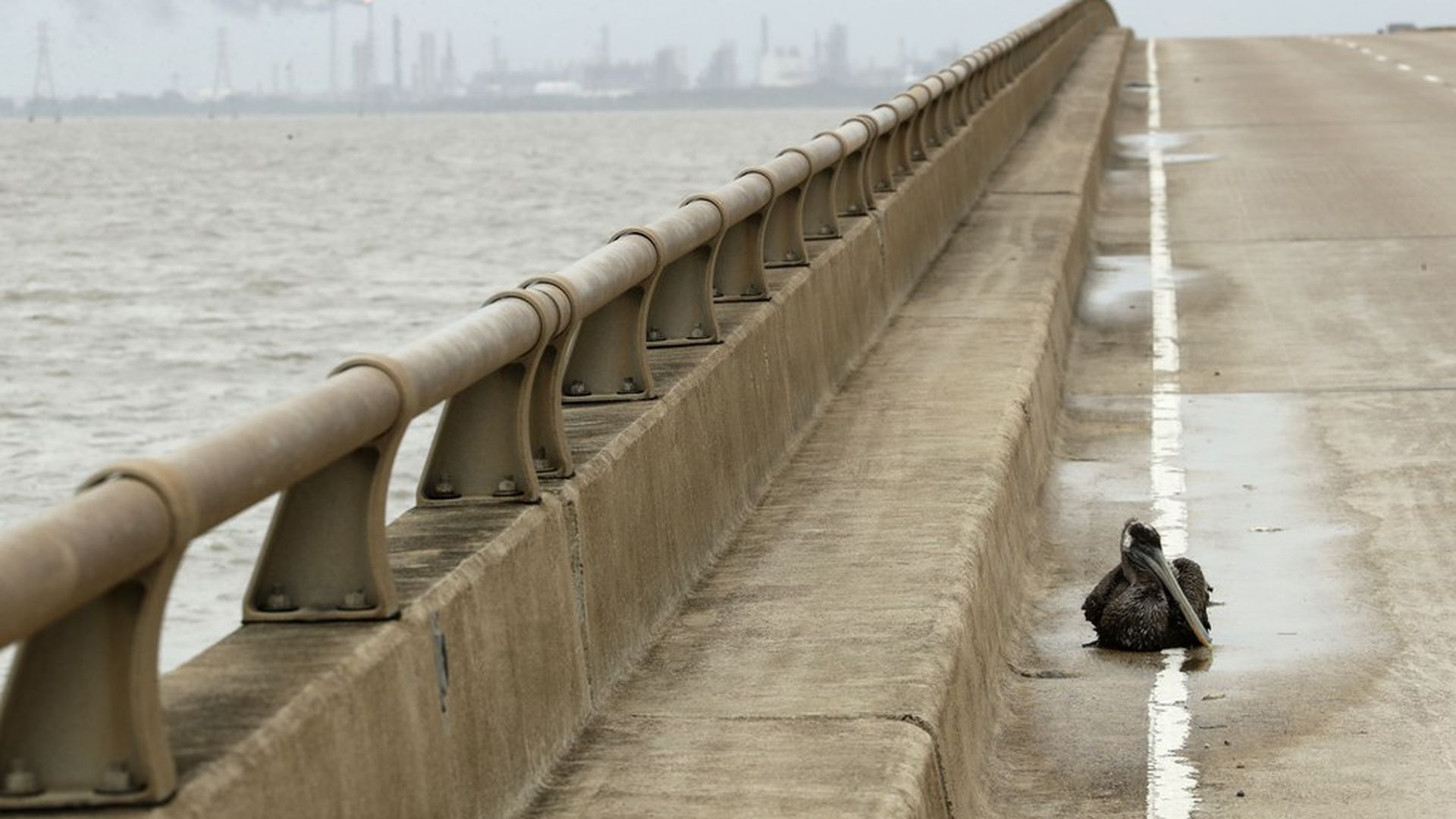 The winds and floodwaters of Hurricane Harvey may cause environmental and public health safety problems due to storm damage that could be long-lasting. What to watch out for:
Danger from chemical facilities: "Hurricane Harvey's winds and floodwaters have created emergencies at chemical facilities across the Houston area, from an Exxon Mobil roof collapse at its massive Baytown complex to the risk of an explosion at a chemical plant northeast of Houston," via a report from the Houston Chronicle last night. Shell reports it has released 100 pounds of benzene and toluene each due to a sinking roof.
Increased pollution from spike in air releases: Politico looks at chemical releases that are triggered from the shut down of petrochemical plants, as well as other impacts from the storm.
"Hobbled oil refineries and damaged fuel facilities along the Gulf Coast of Texas from Tropical storm Harvey have released more than two million pounds of dangerous chemicals into the air this week, adding new health threats to Houston's already considerable woes," including carcinogenic benzene and nitrogen oxide, they report.
Go deeper