Harvey and climate change: why it won't change minds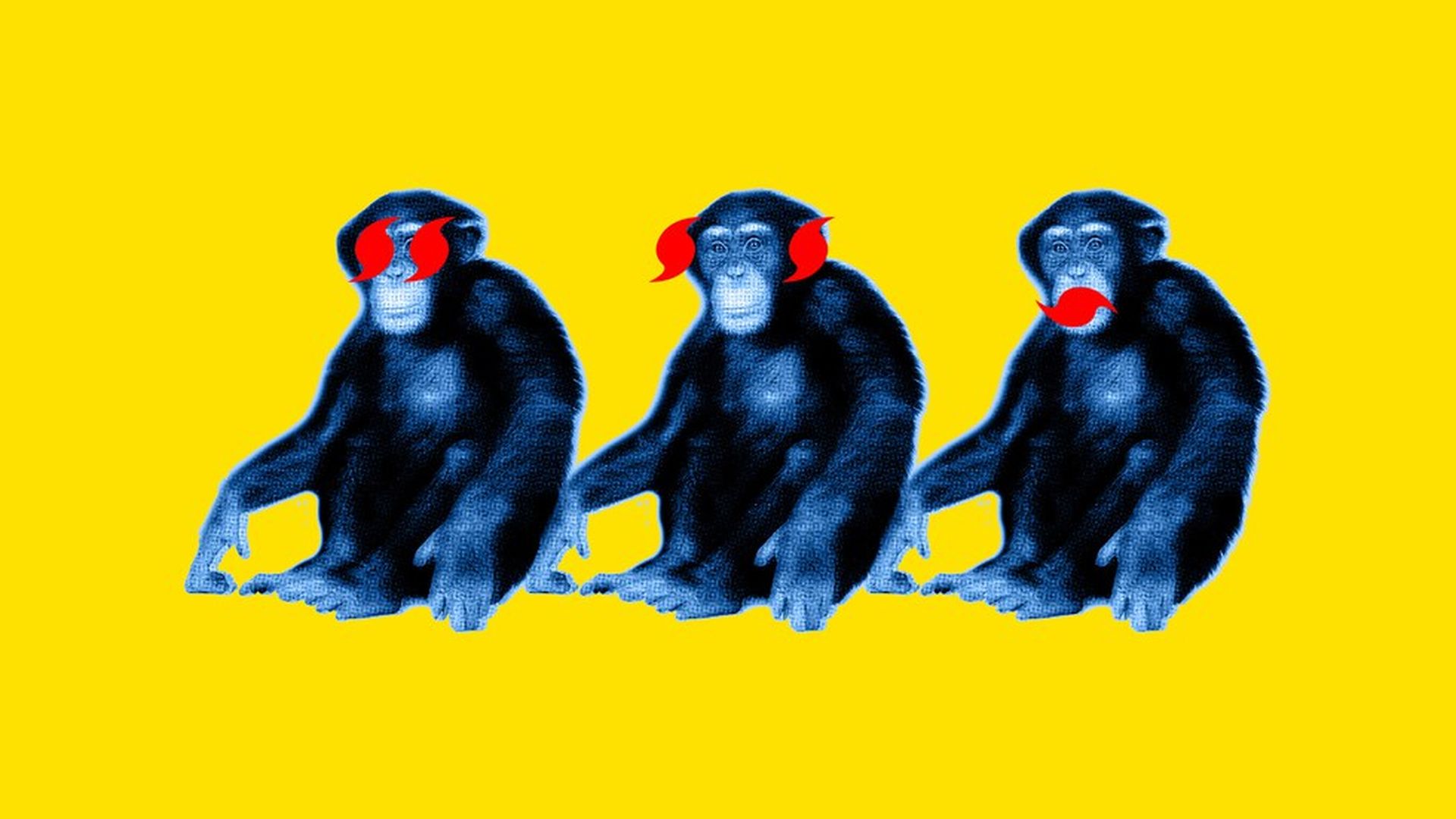 Scientists and other experts see Hurricane Harvey as one of the most horrific teachable moments in modern history to show how climate change is affecting us now. These moments are the exception on an issue that consistently ranks at the bottom of what most Americans worry about.
Why it will struggle to matter: Here's a look at why Harvey could become a flashpoint in the public's views on climate change, yet simultaneously fail to move the needle much, partly because humans have short attention spans, are too wedded to preconceived notions, and are in denial about the real consequences of the issue.
Short attention spans
Critics of climate policies, including the Trump Environmental Protection Agency, cautioned against politicizing Harvey by drawing connections between the storm and climate change. We're now seeing this type of back-and-forth after every extreme weather event, but some scientists are growing wary of it.
"It's the only time people pay attention," said Adam Sobel, who directs an extreme weather and climate initiative at Columbia University. "People say don't politicize it. That's ridiculous. Frankly, it's politicized from the moment it happened."
Scientists are walking a fine line. Most are careful not to overstate what the science says about the link: Climate change probably made Harvey worse with more rainfall, but the hurricane would have happened with devastating repercussions regardless.
Scientists also don't want to miss what many see as an opportunity — a deadly, catastrophic, expensive one, to be sure — to speak to a public that might be temporarily more cognizant of climate change.
"Whether or not we we can make precise statements at this moment about exactly how this particular storm is related to climate change, it's still a time we recognize we're vulnerable to extreme weather that the science does tell us will be more frequent in the future," Sobel said.
Preconceived notions
Regular discussions of climate change, more so than one-off extreme weather events like Harvey, tend to have more influence on people's mindsets hardwired to think a certain way, according to George Mason professor Ed Maibach.
Alongside Climate Central, a nonprofit news organization, Maibach works with about a quarter of all weathercasters in the U.S. (430) to incorporate climate change reporting into their weather segments.
On-air reporting about climate change by TV weathercasters increased more than 1,200% in the four-year period 2013 to 2016, according to not-yet-published data Maibach has compiled in his work.
Maibach distinguishes between experiential learning and analytically learning. Seeing daffodils bloom early because of warmer temperatures is a type of experiential learning that is likely to have a lasting impact on a person's mindset.
He contrasts that with analytical learning that people do when a scientist talks on TV about how climate change probably made Harvey a little worse than it would have been otherwise. That's less likely to leave an impact, Maibach says, because it takes more brainpower.
"It isn't good to overreach," Maibach said. "We don't need to overreach to help people understand what climate change means to them. It's actually quite good to focus on the mundane ways it's changing our lives."
Denial
Some experts go even further to say that most people are in deep denial about what it would mean to address climate change, and Harvey won't affect that unless advocates of climate action start talking about it differently.
Renee Lertzman, a psychosocial researcher for more than 20 years, works with environmental and energy organizations on this issue. She says pointing to Harvey and telling people who don't acknowledge climate science that this is how we're going to suffer if we don't act on climate change won't do any good.
The message needs to be more compassionate and less condescending, Lertzman says.
If this sounds like something you heard in therapy, that's because we're not far off. Coming to grips with a lot of things, be it a personal crisis or a global environmental problem, can bring up similar emotions.
"We have to get out of that emotional loop we're in," Lertzman says. "Unless we actually talk about the trauma and anxiety about what it means to come to terms with our way of life then something like Harvey won't have any effect."
Unlike therapy, you just got this insight for free.
Go deeper