Haley at UN: North Korea is "begging for war"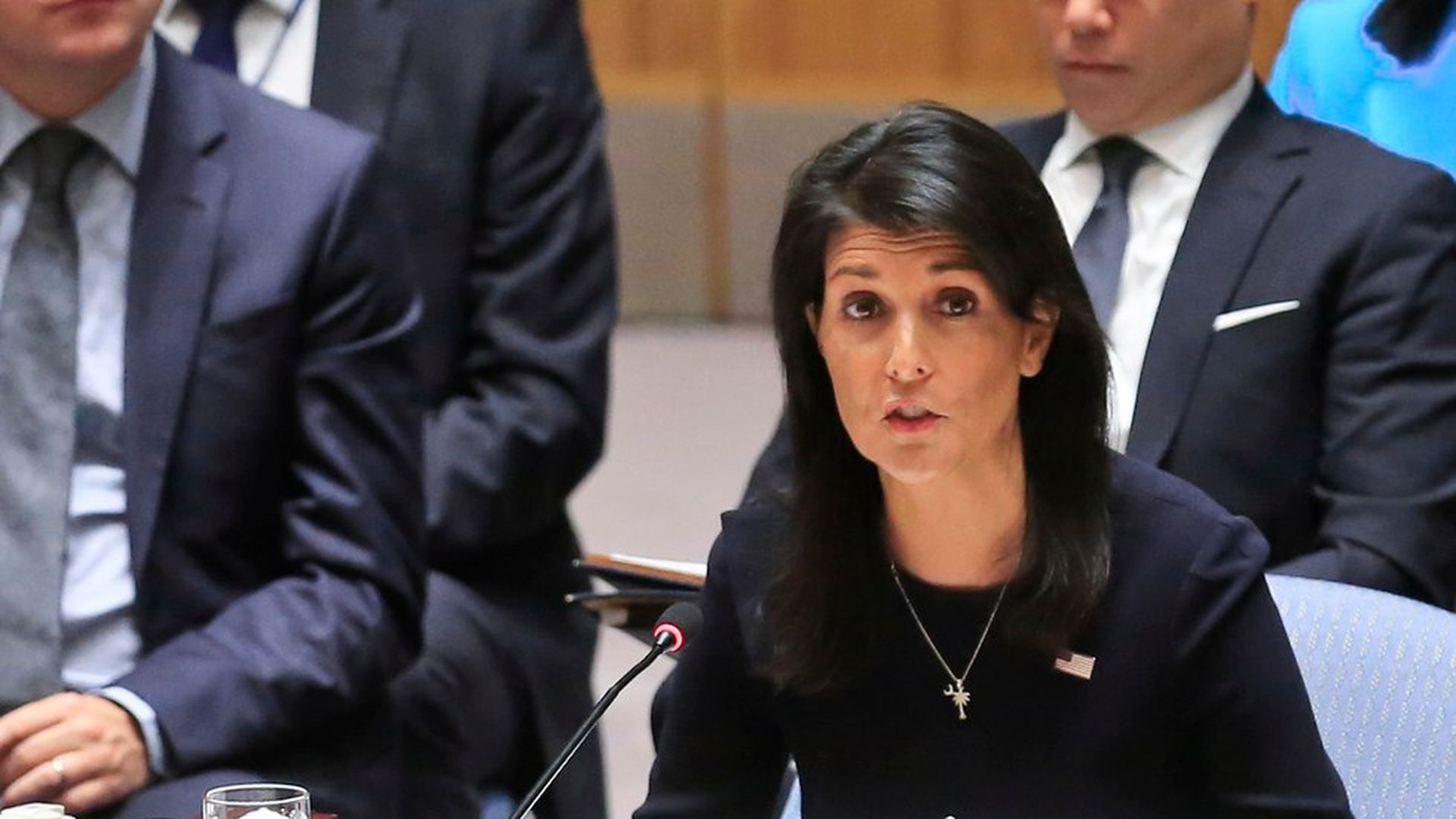 U.N. Ambassador Nikki Haley took part in an emergency Security Council meeting on North Korea, lobbying for "the strongest possible" response to the recent nuclear test.
Two things: At the top of the meeting, a U.N. official said the blast was 5 times as powerful as those resulting from the attacks on Hiroshima and Nagasaki. As it concluded, Haley said the U.S. would circulate a resolution against North Korea for a vote next Monday.
Some quotes from Haley:
"We have taken an incremental approach, and despite the best intentions, it hasn't worked."
"War is never something the United States wants, we don't want it now, but our people's patience is not unlimited."
"We have kicked the can down the road long enough. There is no road left."
"The United States will view every country that does business with North Korea" as aiding their nuclear ambitions.
Go deeper