Graham-Cassidy: New policies, same politics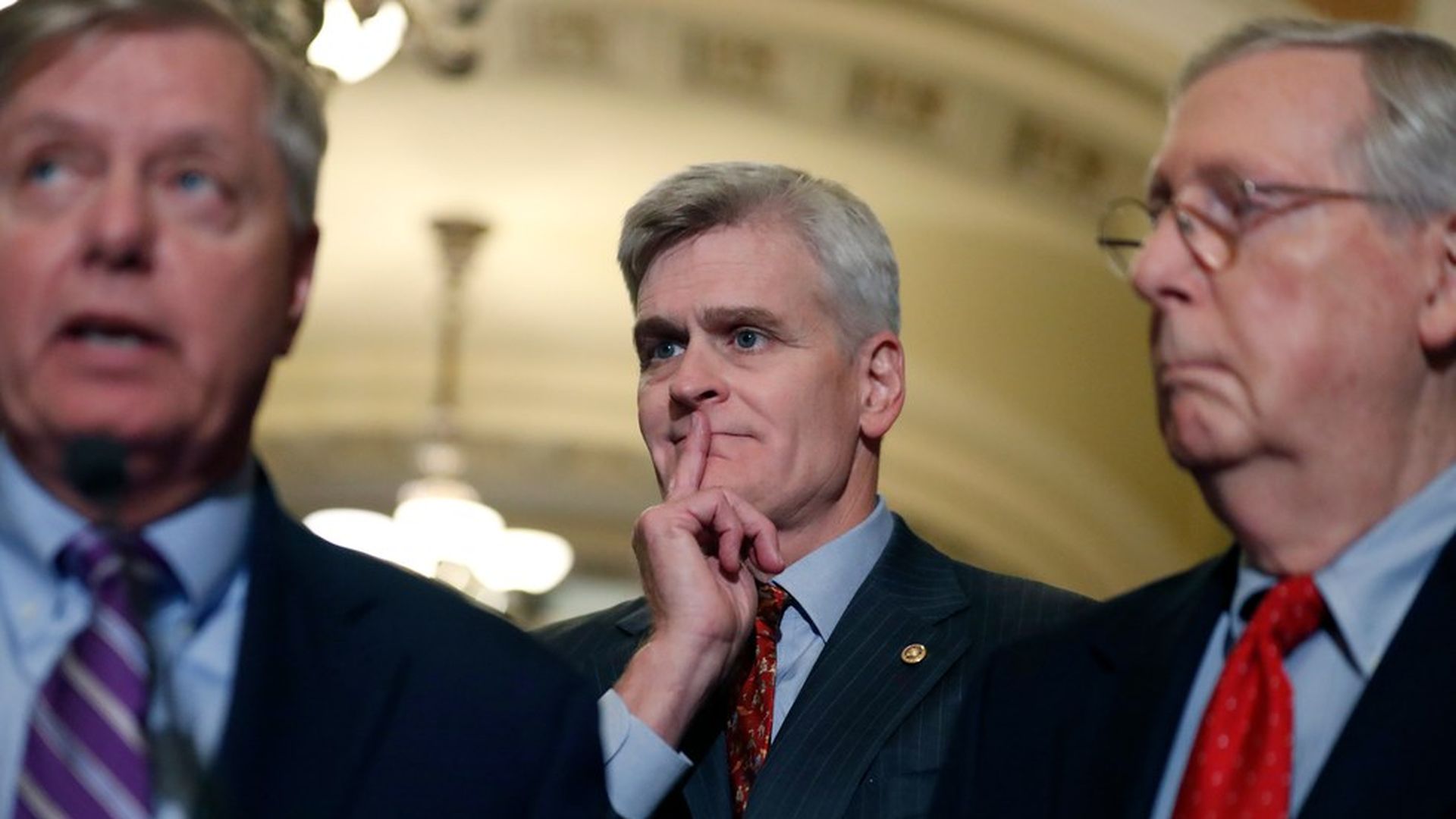 The substance of the Senate's latest health care bill is different from its predecessor, but the politics are not, in part because only a few Republican senators care about the substance of the bill.
The bottom line: The revised health care bill Sens. Lindsey Graham and Bill Cassidy are set to release today follows a familiar model: more money for the moderates (Sens. Lisa Murkowski and Susan Collins) and more regulatory rollbacks for the conservatives (Sens. Rand Paul and, perhaps, Ted Cruz). We've seen this before, but the path to 50 votes might be even narrower this time.
Déjà vu: As much as the Graham-Cassidy process might have felt like a new thing playing out, with new developments, it's largely a repeat of July:
The latest effort — throw more money at moderates' states and beef up the regulatory flexibility to win over conservatives — is pretty much the same calculation GOP leaders made with the last-minute changes to the Better Care Reconciliation Act, the first bill to fail over the summer.
It's still very hard to win over conservatives without at least edging up to the ACA's pre-existing conditions protections — and that still alienates moderates.
McCain — and to a lesser but non-trivial degree, Murkowski and Collins — are upset not just about the contents of these bills, but about the rushed, frantic and incomplete process. Another last-minute rewrite, days before the final deadline, won't help alleviate any of those concerns.
What's changed:
The latest revisions offer new funding streams or recalculated formulas that would benefit Alaska, Arizona, Kentucky and Maine. Those states would still see cuts, overall — but those cuts appear to be smaller this time around.
States would have even more flexibility to roll back some of the Affordable Care Act's insurance regulations — including the guarantees it provides for people with pre-existing conditions.
Why it matters: The deadline to pass a bill with just a majority vote is Saturday. If this strategy is going to succeed now where it has failed before, it'll need to happen fast — but still in a climate of frantic deadline pressure, little independent analysis and, now, a fight with Jimmy Kimmel.
Go deeper