GOP senators unfazed by Trump's threat to cut insurance subsidy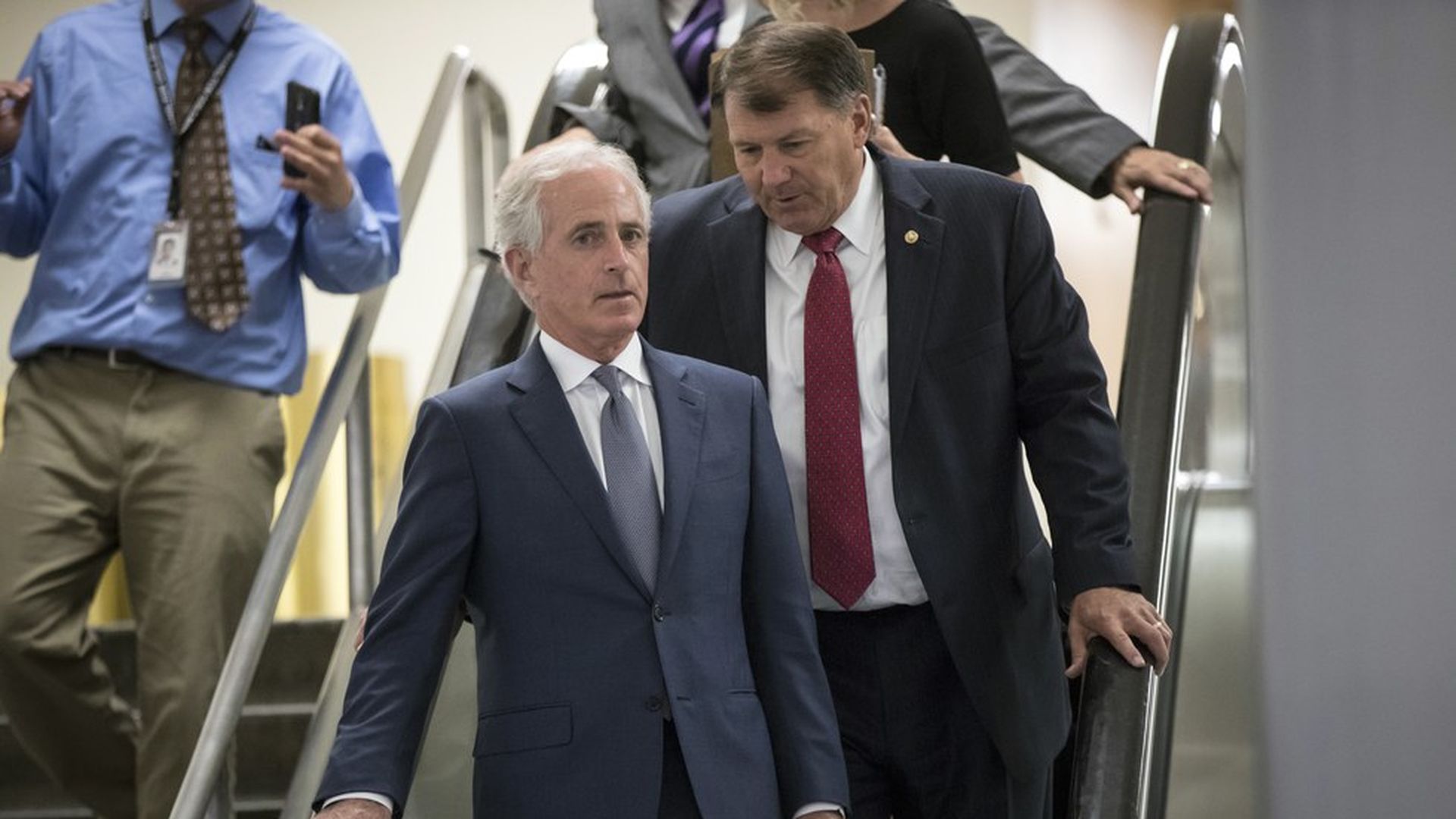 Senate Republicans are unfazed by President Trump's threats to revoke subsidies they receive to help pay for health insurance, Politico reports.
Sen. Bob Corker: "If that's what he wants to do, he ought to just do it... probably he's learned over the last couple of weeks, threats don't really go over particularly well. My advice would be to either do it or don't do it."Sen. John Thune said his only concern was that staffers would have to pay more. Sen. Ron Johnson actually welcomes the policy.The back story: The ACA requires members of Congress and their staffs to get coverage through its exchanges. But the Obama administration allowed for subsidies like those many private sector employees receive from employers, out of a concern talented staffers would leave rather than pay the full cost.
Go deeper