GOP moves closer to opening Arctic refuge to drilling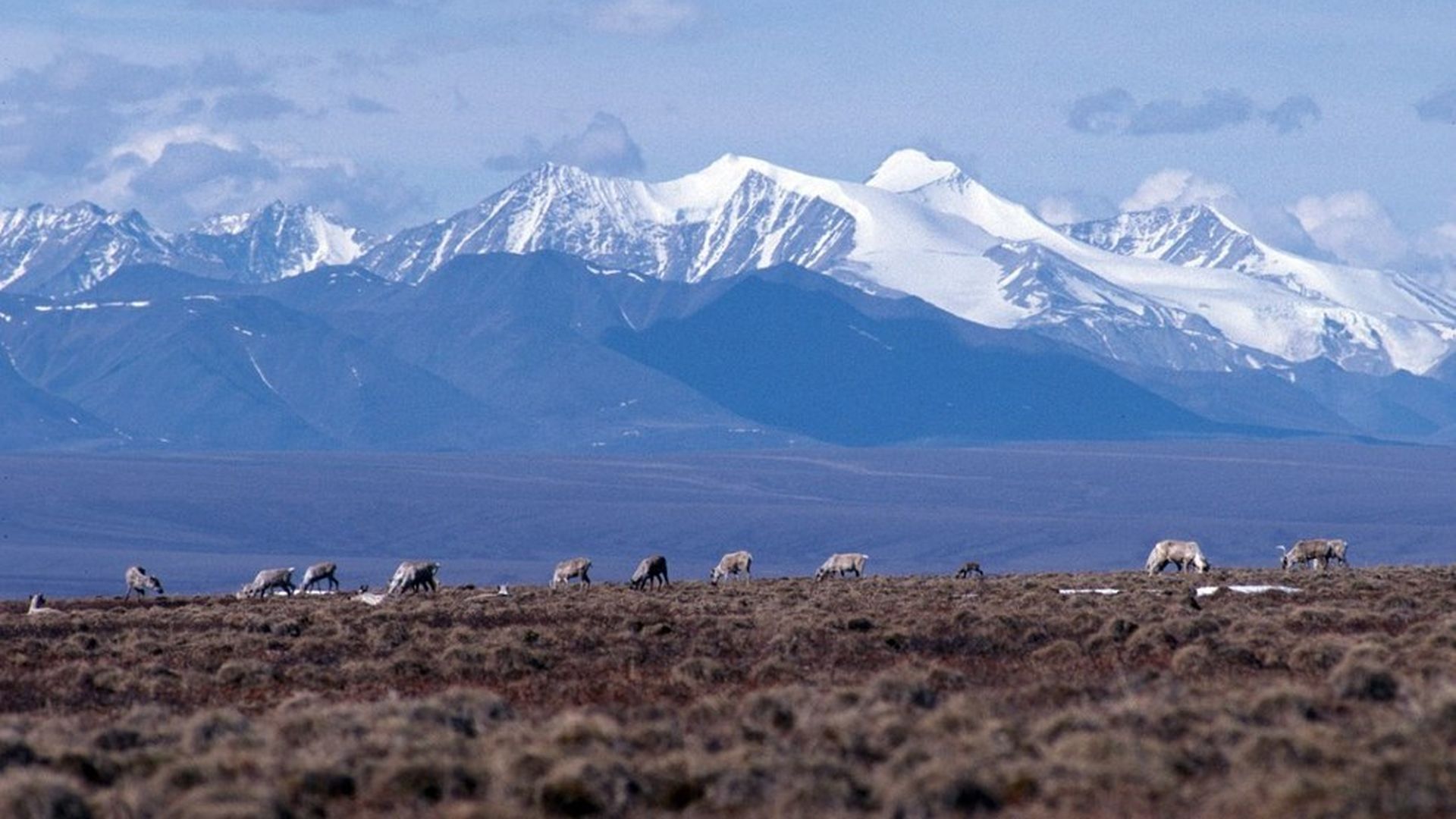 Today's narrow House approval of the Senate's fiscal year 2018 budget plan paves the way for subsequent legislation to allow oil drilling in Alaska's Arctic National Wildlife Refuge (ANWR) that's immune from Senate filibuster.
Why it matters: Republicans who have unified control of Washington are closer to allowing oil exploration on the coastal plain of the refuge — possibly holding very large oil reservoirs — than at any time since ANWR bills almost made it to George W. Bush's desk in the 2005-2006 Congress.
What's next: The budget measure contains a $1 billion "reconciliation" instruction to the Senate Energy and Natural Resources Committee. Alaska GOP Sen. Lisa Murkowski, who chairs the panel, is expected to meet the requirement with revenues that would come from opening the refuge to oil-and-gas leasing.
Here's what's key: Under the rules of the budget process, legislation to meet reconciliation instructions cannot be filibustered, which is important because there are not 60 votes for ANWR drilling in the closely divided Senate.
Yes, but: There's no guarantee that there will actually be oil production in the remote, environmentally sensitive region that green groups have spent decades fighting to keep off-limits to development. Here are some of the wild cards and known unknowns:
The clock: Congress moves slowly. So does the federal energy leasing and development process, although the Trump administration has vowed to speed things up. Arctic exploration is complex, and environmentalists would legally challenge lease sales and development approvals. A Democratic White House win in 2020 could bring efforts to thwart fledgling development.
The markets: There would very likely be some industry interest in ANWR drilling. But the extent of companies' appetite for controversial Arctic projects is not really clear. A lot has happened in the oil business over the last decade, notably the shale boom that has brought a wealth of opportunities in the lower 48 states that are cost-effective even at modest oil prices.
The politics: ANWR drilling has support from the vast majority of Republicans — only Sen. Susan Collins joined Democrats in a recent vote to scuttle drilling legislation, while conservative Democratic Sen. Joe Manchin voted with the GOP. So the odds look good in Congress if the budget passes. But we're in an unpredictable era where the president is openly feuding with some GOP senators, so probably best not to assume anything about ANWR bills.
Be smart: Veteran energy analyst Amy Myers Jaffe of UC-Davis provided Axios a few thoughts in an email exchange. She notes that the CEOs of the major integrated oil companies have recently signaled that they're not jazzed about investing in Arctic resources, either onshore or offshore.
"I would also assert that the major U.S. independents are focused on shale and are being pressed by Wall Street to concentrate on staying within cash flow," says Jaffe, adding that this emphasis on capital discipline would work against spending lots of money in Alaska.
However, she predicts there would be interest among private equity-backed firms that are already active elsewhere in Alaska.
Go deeper