Google cancels diversity town hall after employees harassed online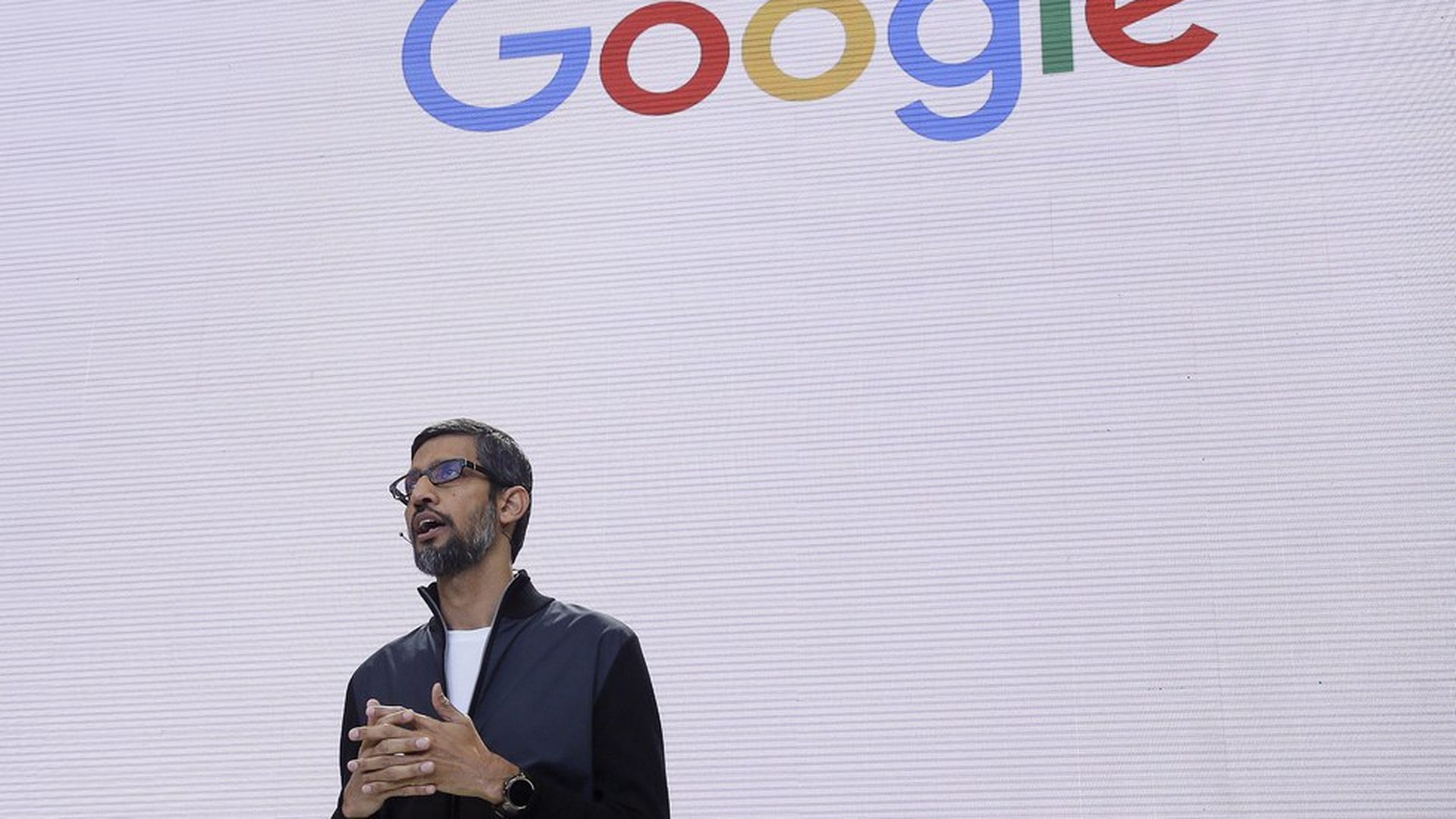 Google CEO Sundar Pichai was to address the company's employees tonight about the firing of an engineer over a memo that claimed women were less suited for tech work, but that event was cancelled after employees names and questions were published "on a variety of largely alt-right sites," per Recode.
Pichai's memo: "We had hoped to have a frank, open discussion today as we always do to bring us together and move forward. But our Dory questions appeared externally this afternoon, and on some websites Googlers are now being named personally."
Recode reports that Google employees have been experiencing "doxxing," meaning their personal information is appearing online. There has been significant backlash to the decision to fire the engineer, James Damore, particularly from alt-right media.
What to watch for: There is a "March on Google" planned for multiple U.S. cities on August 19, promoted on alt-right media.
Go deeper