Gianforte hasn't given interview to reporter he bodyslammed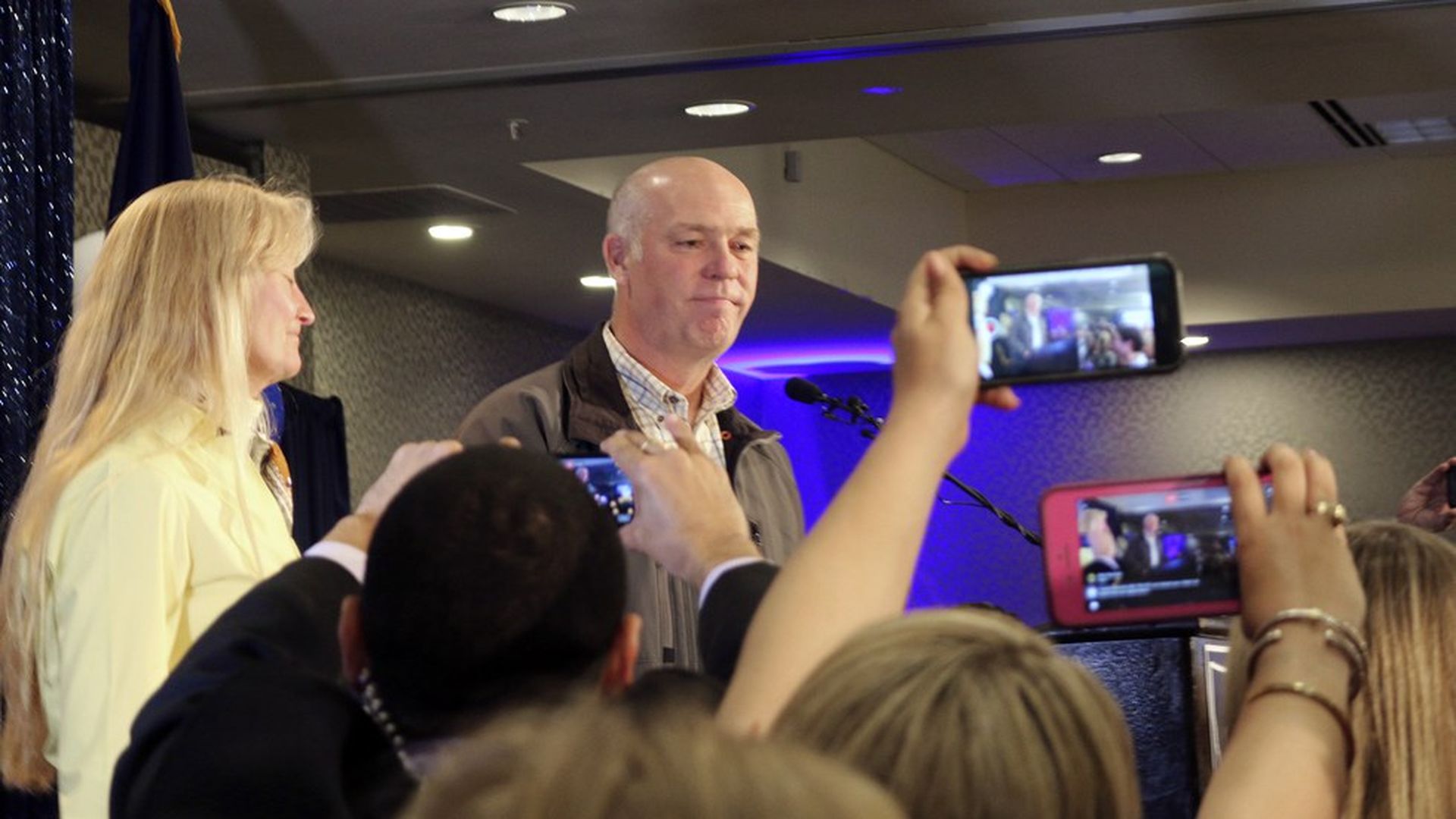 Greg Gianforte, the Montana Republican who bodyslammed Guardian reporter Ben Jacobs on the eve of his election to Congress, said in court that he planned to "sit down" with Jacobs after taking office, but has yet to agree to an interview, per the Washington Post's Erik Wemple.
The Guardian's position: "... in light of his promise to sit down for an interview with Ben in the courtroom before being sentenced on June 12, we fully expect the Congressman to be a man of his word."
Gianforte's position, per a spokesman: "We've offered times to Ben to sit down with Greg when the House reconvenes."
The disconnect: While the Guardian says Gianforte promised an interview, Gianforte's camp has said only that they'll have a "meeting." As Wemple writes, "A body slam, a false statement, not to mention the failed Republican attempt to repeal-and-replace Obamacare: These are all issues that Gianforte would presumably prefer to address off the record or not at all."
Go deeper