Gianforte elected in Montana day after alleged assault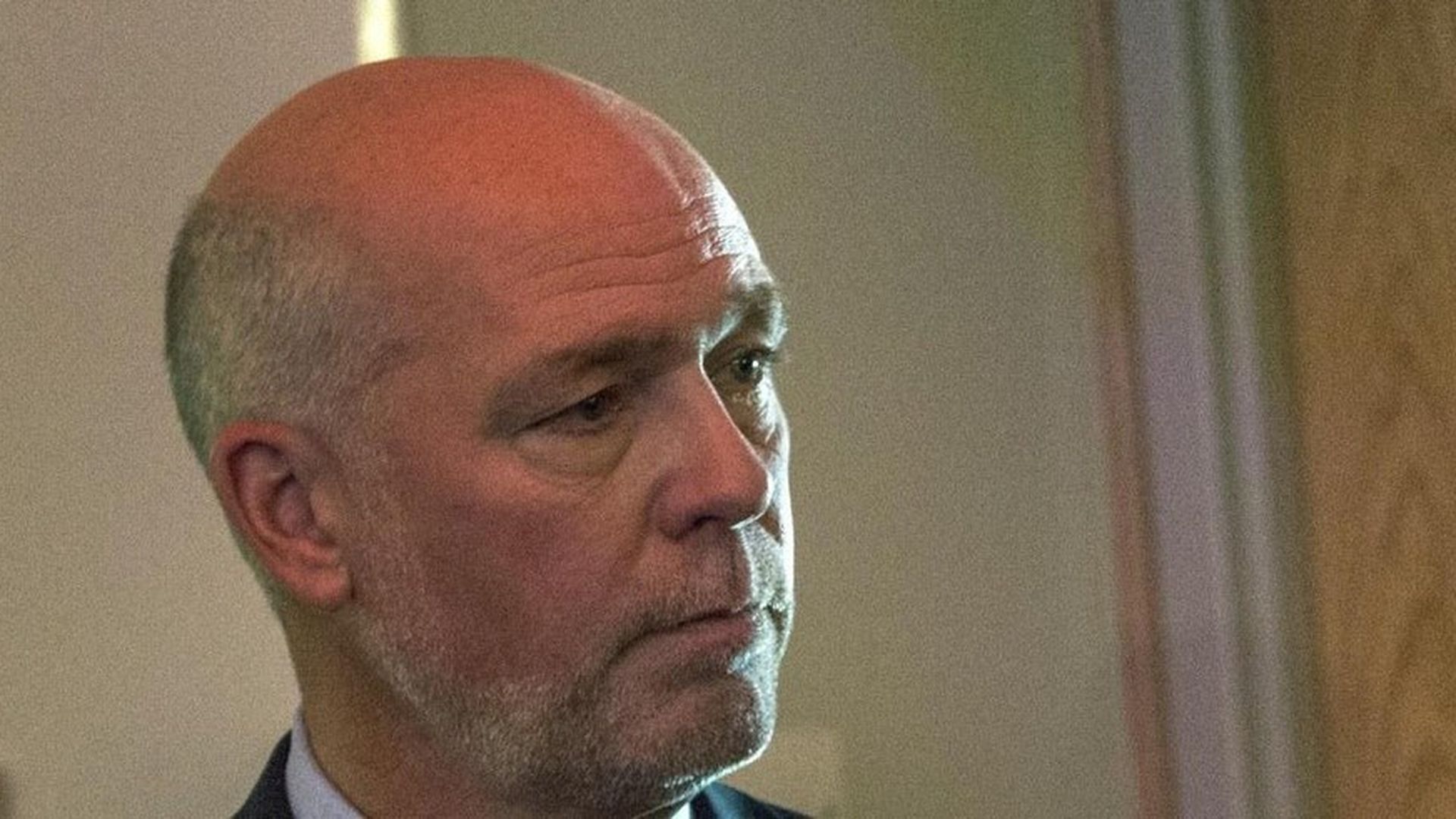 Roughly 24 hours after being charged with assault, Republican Greg Gianforte was elected as Montana's next congressman.
Gianforte won the typically safe Republican seat — previously held by Interior Secretary Ryan Zinke — by about 7%.
What the results tell us: Quist cut into Zinke's 15% margin in 2016, but that was with the help of massive fundraising and support from the likes of Bernie Sanders — and moral victories will only go so far. The anti-Trump surge is formidable, but it hasn't swept any Dems into Congress as yet.
Smart take from the Washington Post's Paul Kane: "If results stay on this arc, wake-up call for Dems & activists to recruit serious, sober, quality candidates. Not quirky personalities." Quist is a folk musician and first-time candidate.
In case you missed it: Witnesses say Gianforte body-slammed Guardian reporter Ben Jacobs Wednesday after becoming irritated by questions on the GOP health care plan, with audio of the incident spreading widely in the hours before polls opened. Gianforte's campaign later issued a statement, seemingly contradicted by the audio, saying it was Jacobs who had been "aggressive." Gianforte was charged with misdemeanor assault and is scheduled to appear in court next month.
Gianforte apologized in his victory speech: "When you make a mistake you have to own up to it... last night I made a mistake, and I took an action that I cannot take back. I'm not proud of how I acted." He then apologized directly to Jacobs and to the witnesses.
The effect: Approximately 60% of the vote came in early, before Wednesday's incident. According to 538, there may have been a small shift toward Quist on election day, but it wasn't enough to make much of a difference.
Awkward entrance: President Trump and Vice President Pence made robocalls for Gianforte, and Donald Trump Jr. was the tech entrepreneur's most high-profile surrogate. But the White House wouldn't say Thursday whether Trump or Pence still endorsed Gianforte after the alleged assault, and Paul Ryan called on Gianforte to apologize.
Go deeper