George Conway, husband to Kellyanne, calls Trump tweet "sad"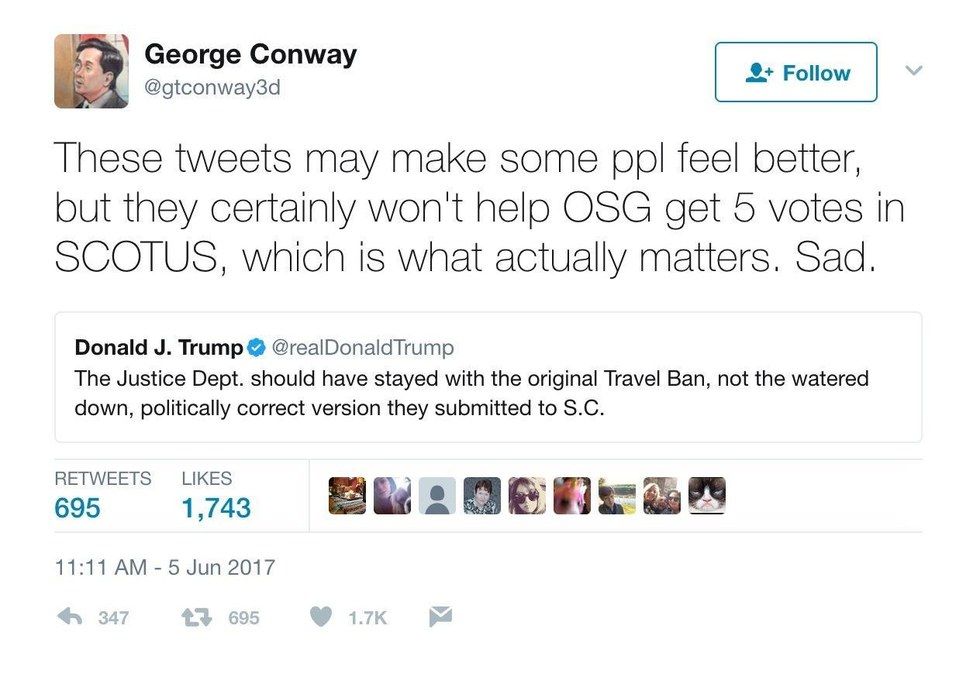 There has been some speculation that it's a fake Twitter account but a source familiar with the situation said the Twitter account does belong to George Conway.
The source said Conway spoke for many Republican lawyers both inside the administration and out, who felt the same frustration at Trump's tweets this morning. The tweets don't make it any easier for the administration to defend the ban in court, he added.
Go deeper