Frontier Airlines files for IPO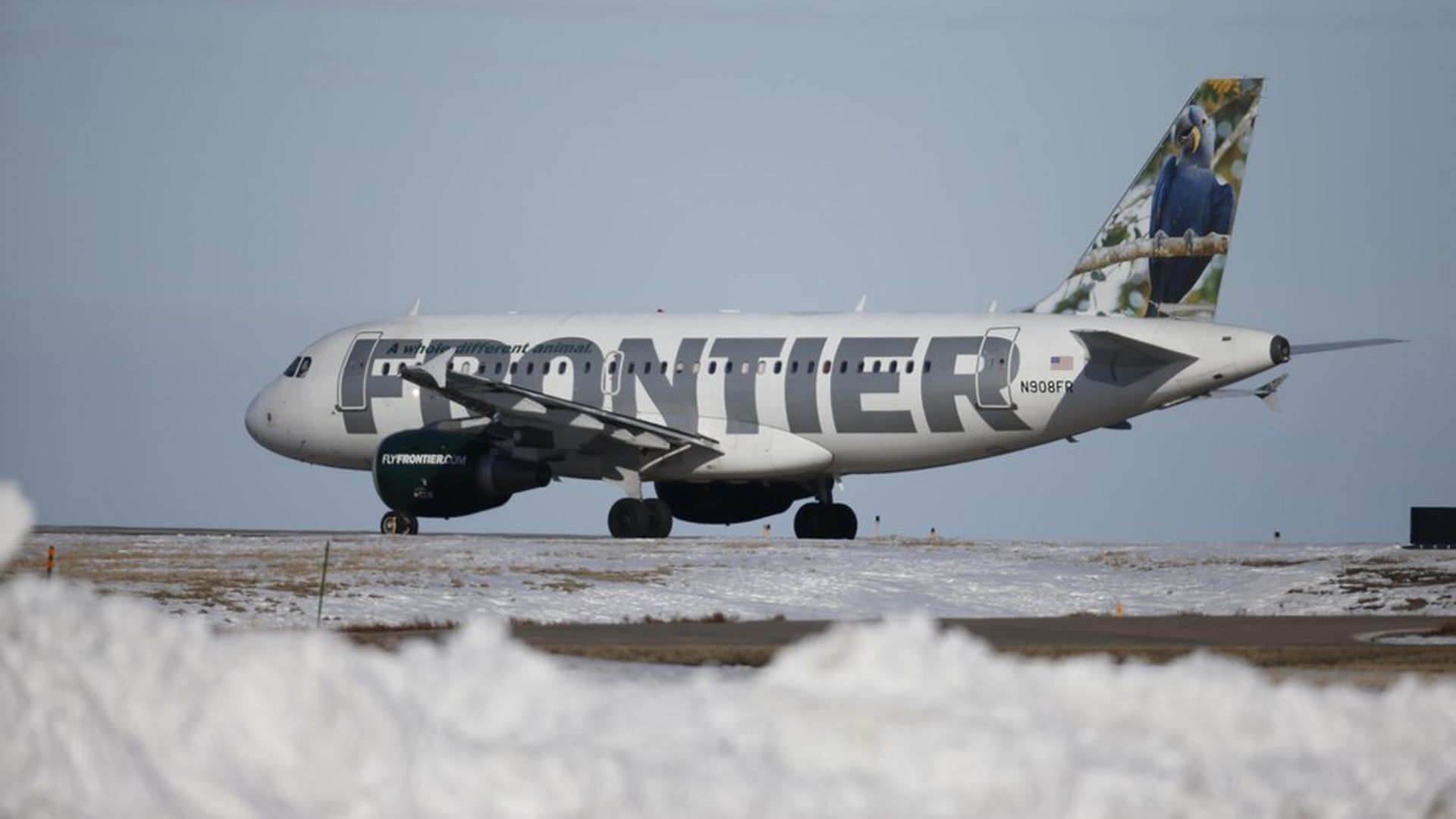 Low-cost airline Frontier today filed for an initial public offering, which means it likely plans to go public sometime in May. The Denver-based company last year flew 14.9 million passengers through 59 airports in the U.S., Mexico and the Caribbean.
Top line: The Denver-based carrier's income statement reflects its budget sensibilities, with $200 million in net income on $1.7 billion in revenue. This is up from $146 million of earnings on $1.37 billion in revenue in 2015.
Why the improvement? Three factors jump out. First, the average cost of fuel fell from $1.90 per gallon to $1.59 per gallon. Second, the average number of passengers per departure climbed from 154 to 173. then there is "non-ticket revenue" (i.e., booking fees, baggage fees, on-flight purchases), which jumped from $401 million to $726 million.
Market: Airline stocks have been major beneficiaries of the "Trump Bump," judging by the most popular airline ETFs. Budget airline rival Southwest recently hit an all-time high, while Spirit Air remains well below its 2004 highs (but still is up for the past year).
Go deeper