French election results soothe investor fears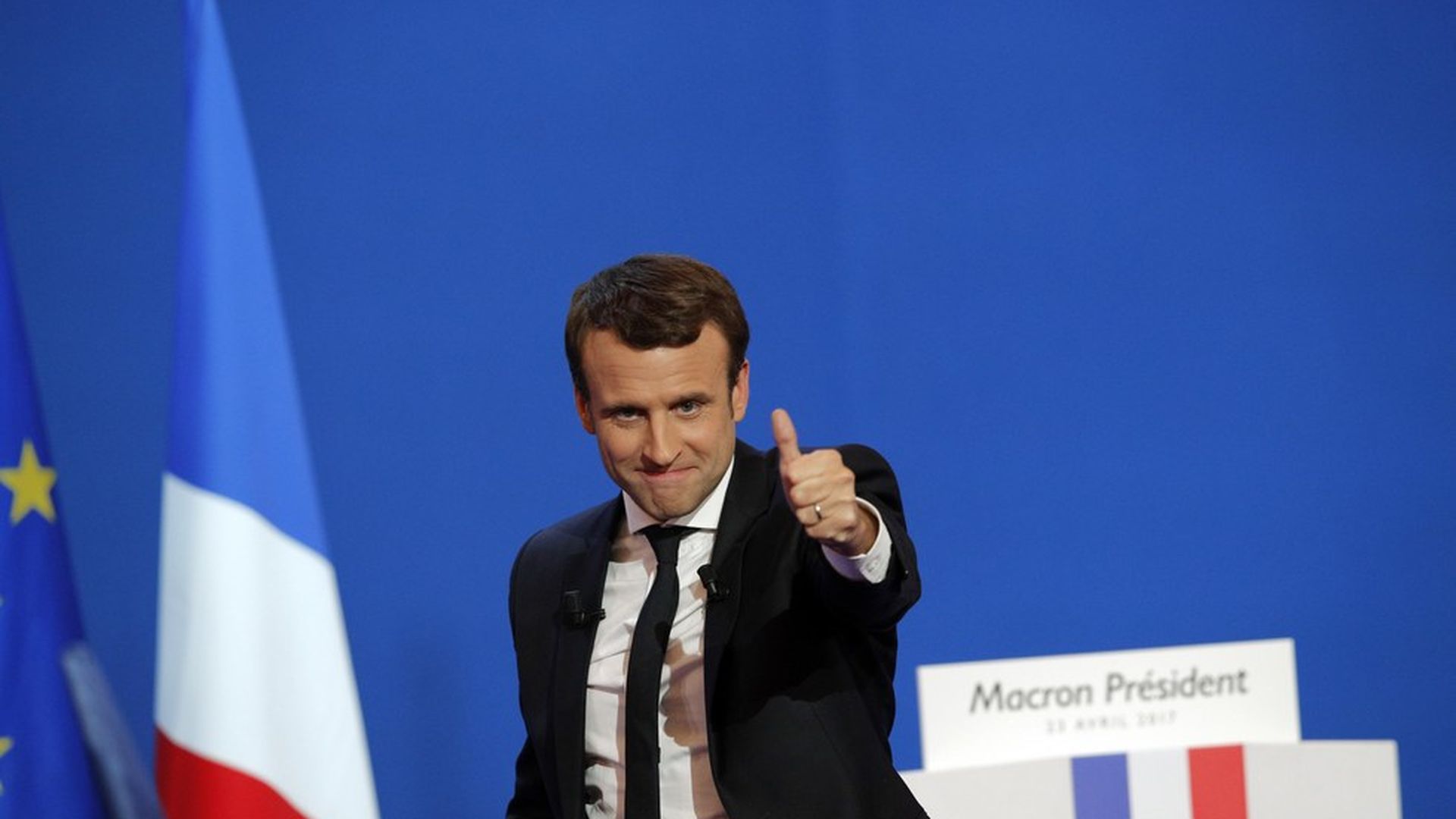 Investors breathed a sigh of relief following the first-place showing of centrist and pro-European Union candidate Emmanuel Macron in the first round of France's presidential elections Sunday, sending the Euro to a five-month high relative to the dollar. Populist Marine Le Pen ranked second in the voting.
Why it matters: The results make it more likely that Macron will be France's next president, keeping France in the EU. That should have a positive impact on both French stocks and the U.S. economy.
Paris rising: High Frequency Economics' Carl Weinberg predicts that French stocks will rally in trading Monday, and that interest rates on French government debt will fall. France isn't out of the woods, however. Weinberg writes that Macron will have a tough time corralling a divided Parliament to implement pro-growth reforms.
Domestic affairs: A Blackrock Investment Institute note to clients calls Macron a "business friendly" candidate that will not get in the way of Europe's improving economy. The U.S. economy has seen the benefits of faster growth in Europe—political stability across the Atlantic is good for business here.
Caveat: David Zahn of Franklin Templeton Investments warns that "it's not a done deal yet," and that the push and pull of a high profile election will cause "markets to remain volatile in the run-up to the final round of voting on May 7 and potentially even beyond."
Go deeper