Freedom Caucus heading to White House ahead of Trumpcare vote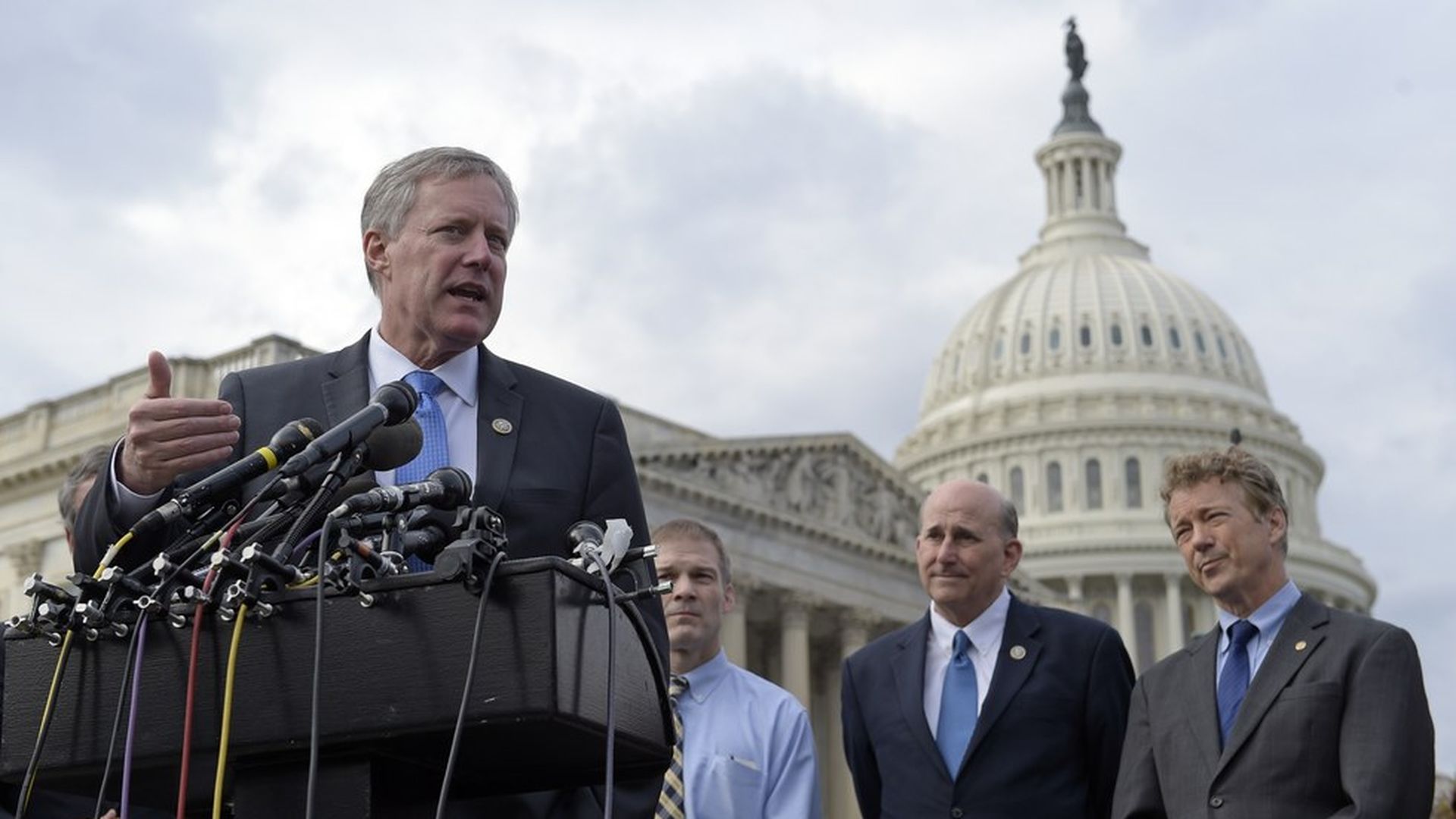 Members of the conservative Freedom Caucus are heading to the White House at 10:30 am for a last minute sales pitch on healthcare. A Freedom Caucus source says Vice President Mike Pence requested the meeting, and President Trump is expected to attend. It won't be the whole Freedom Caucus attending, but it's a good number and the group's chairman, Rep. Mark Meadows, will be there, the source said.
Why this matters: The White House needs to flip Freedom Caucus members if it's going to pass the Obamacare replacement bill. The whip team has been trying to pick off individual members, and Trump made a joking (or was he?) threat to Meadows in the House conference meeting yesterday.
Bottom line: There's no chance Meadows flips without a change to the bill, but the White House is hamstrung because a shift to the right would lose moderates who are already nervous about the plan's lack of generosity to seniors. If the White House and leadership don't have the votes by Thursday night, they won't put the bill on the floor. Their best hope is that Trump's immense pressure on these holdout members over the weekend forces them to buckle.
Go deeper