Freedom Caucus chair threatens shutdown over border wall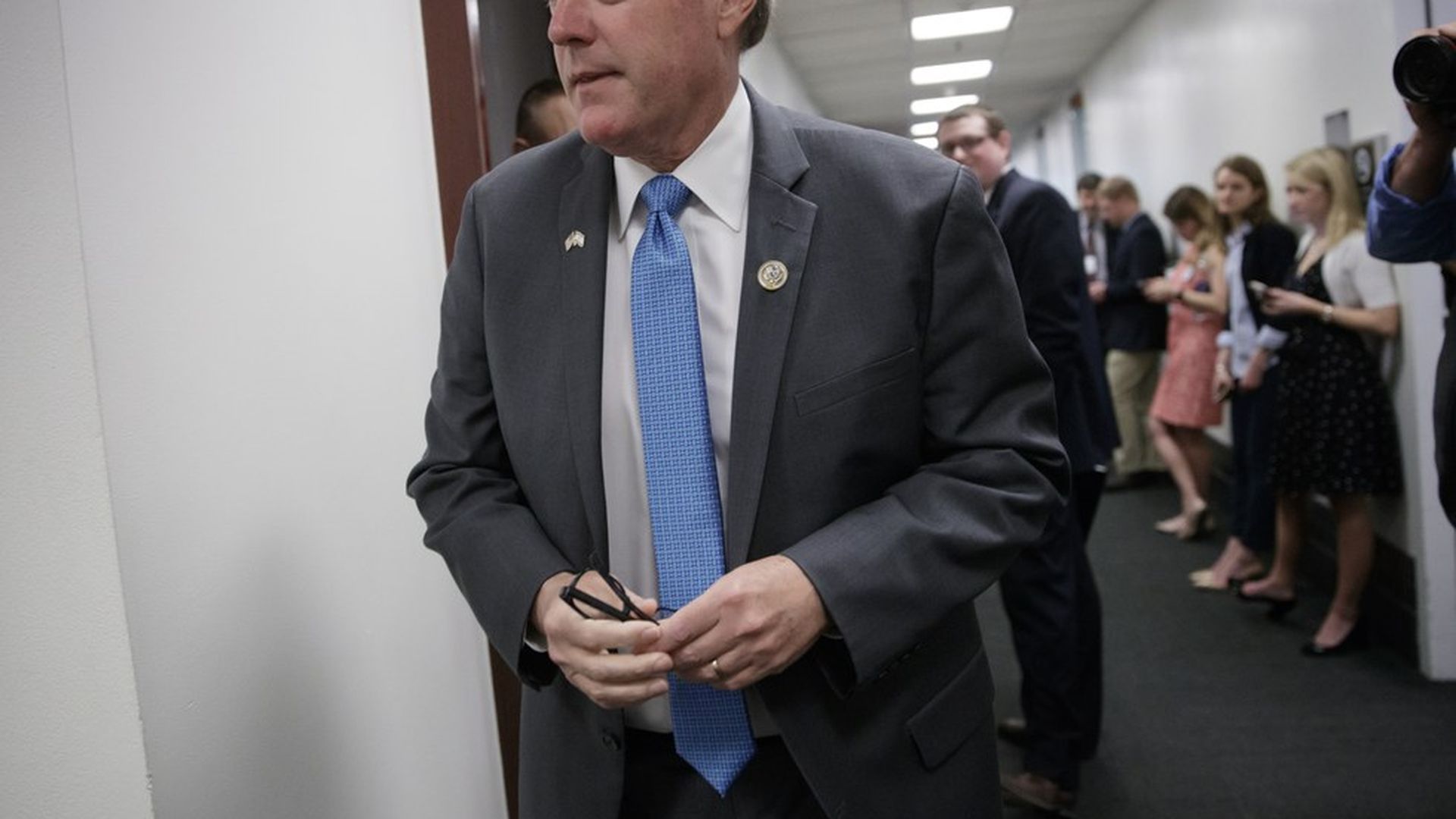 House Freedom Caucus chairman Mark Meadows says the next government spending bill, which needs to be passed at the end of September, must fund the construction of President Trump's border wall, or else there'll be a government shutdown.
In an interview with Breitbart's Washington editor Matt Boyle, Meadows predicted there'd be enough Republicans to block any funding package that doesn't include money for Trump's wall.
Whether that's true or not — and of course GOP leadership could choose to partner with Democrats and moderates to keep the government funded — the most newsworthy part of the interview is when Meadows tells Breitbart his private conversations with President Trump have led him to conclude that Trump won't sign any government funding bill that doesn't fund his wall:
"My conversations with the President have led me to believe that there is nothing less than a full and total commitment on his part to only sign into law a funding bill that actually allows for us to start construction of a border wall on our southern border. He's committed to do that. We're committed to supporting him in that position."
Reminder: In May, after Trump was deeply dissatisfied with his first deal to avoid a government shutdown, the President tweeted that the U.S. might need a "good shutdown" in the fall to fix the "mess" in Washington.
Go deeper