Former Obama techies will fund startups to help Dems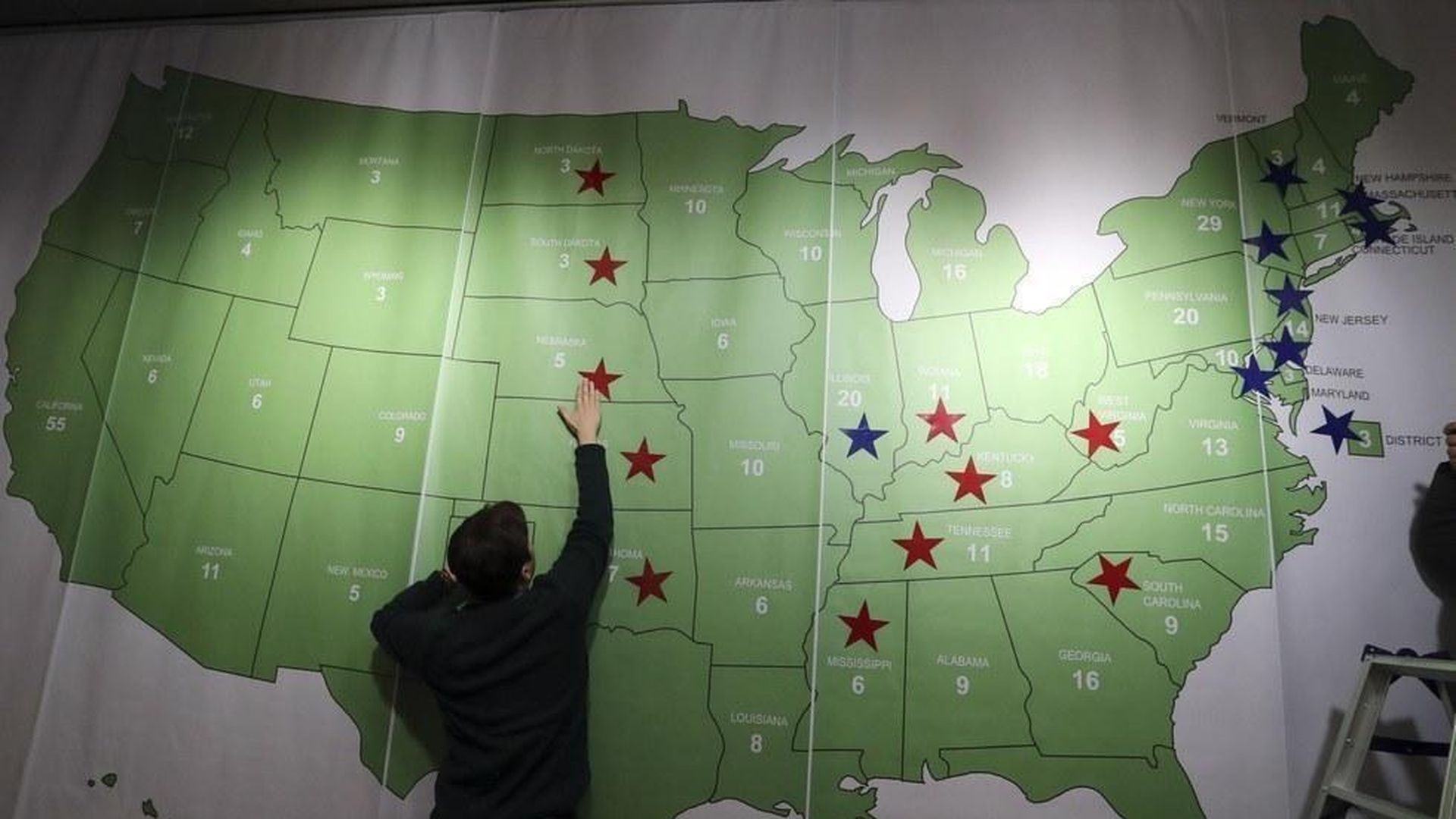 A group of technologists who worked under President Obama have formed an organization—Higher Ground Labs—to fund and mentor early-stage startups focused on politics. The goal is to help make the type of tech tools found in national political campaigns available off-season to left-leaning candidates in local and state elections, co-founder Betsy Hoover told Recode.
The group already has $1 million in committed funds from undisclosed investors, and has backed a forecasting startup named Deck.
Why it matters: With Republicans currently controlling both the legislative and executive branches, it's particularly important for Democrats and other progressives to work to shift that balance both at local levels and at the next mid-term elections. What's more, local elections can have a bigger direct impact on people's lives, as Voter CEO Hunter Scarborough, who recently joined another voter-focused app, Brigade, told Axios in January.
A-list team: Hoover's co-founders are Shomik Dutta, who served on Obama's 2008 and 2012 campaigns and advised the FCC, and Andrew McLaughlin, a former deputy CTO for Obama who's also worked at Google, Medium, and Tumblr. Higher Ground Labs' board of advisers includes Jeremy Bird (Obama's 2012 field director), Jon Favreau (Obama's speechwriter, now Crooked Media co-founder), Michael Slaby (CTO for Obama's 2008 campaign), Raffi Krikorian (formerly at Uber and Twitter), and Dan Pupius (an entrepreneur formerly at Medium and Google).
Go deeper