Ford invests $1 billion in autonomous driving startup Argo AI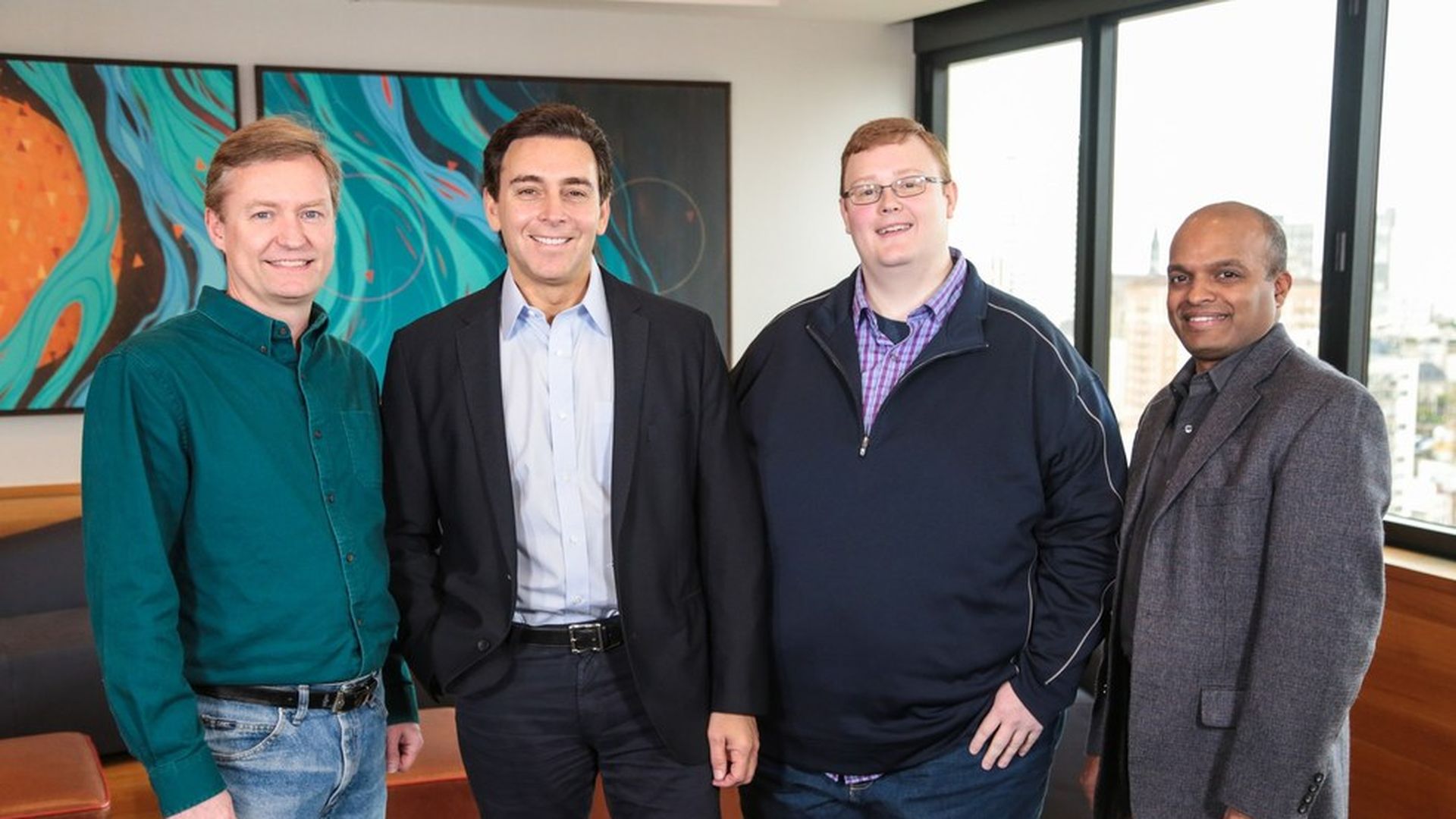 Ford has acquired a majority stake for $1billion in Argo AI, a new startup focused on artificial intelligence software self-driving cars, the company said on Friday.
The details: Argo was founded by Brian Salesky, previously the head of hardware at Alphabet's self-driving car unit, and Peter Rander, who previously worked at Uber's self-driving car division. Both spent time at Carnegie Mellon's robotics institute. The company will remain headquartered in Pittsburgh, with operations in the Bay Area and Michigan.
Ford will deploy the $1 billion over the next five years, and will elect two of the five seats on Argo's board. Argo will operate largely independently from Ford, and plans to have 200 employees by the end of the year.
Industry snapshot: This is only the latest big investment in autonomous driving. Last year, General Motors acquired self-driving car startup Cruise for close to $1 billion and invested $500 million in Lyft with the goal of working together on autonomous driving. Meanwhile, Uber acquired self-driving truck company Otto (also founded by former Alphabet employees) for $680 million, and other automakers have also poured considerable resources into autonomous driving tech.
Ambitious: Ford says it plans to have fully autonomous cars by 2021, in line with most other automakers' predictions. With that said, that may not mean that all the cars on the road will be self-driving by then. Changes in regulations, infrastructure and even culture will be needed before we reach that point.
Go deeper