For second straight day, no vote of confidence for Sessions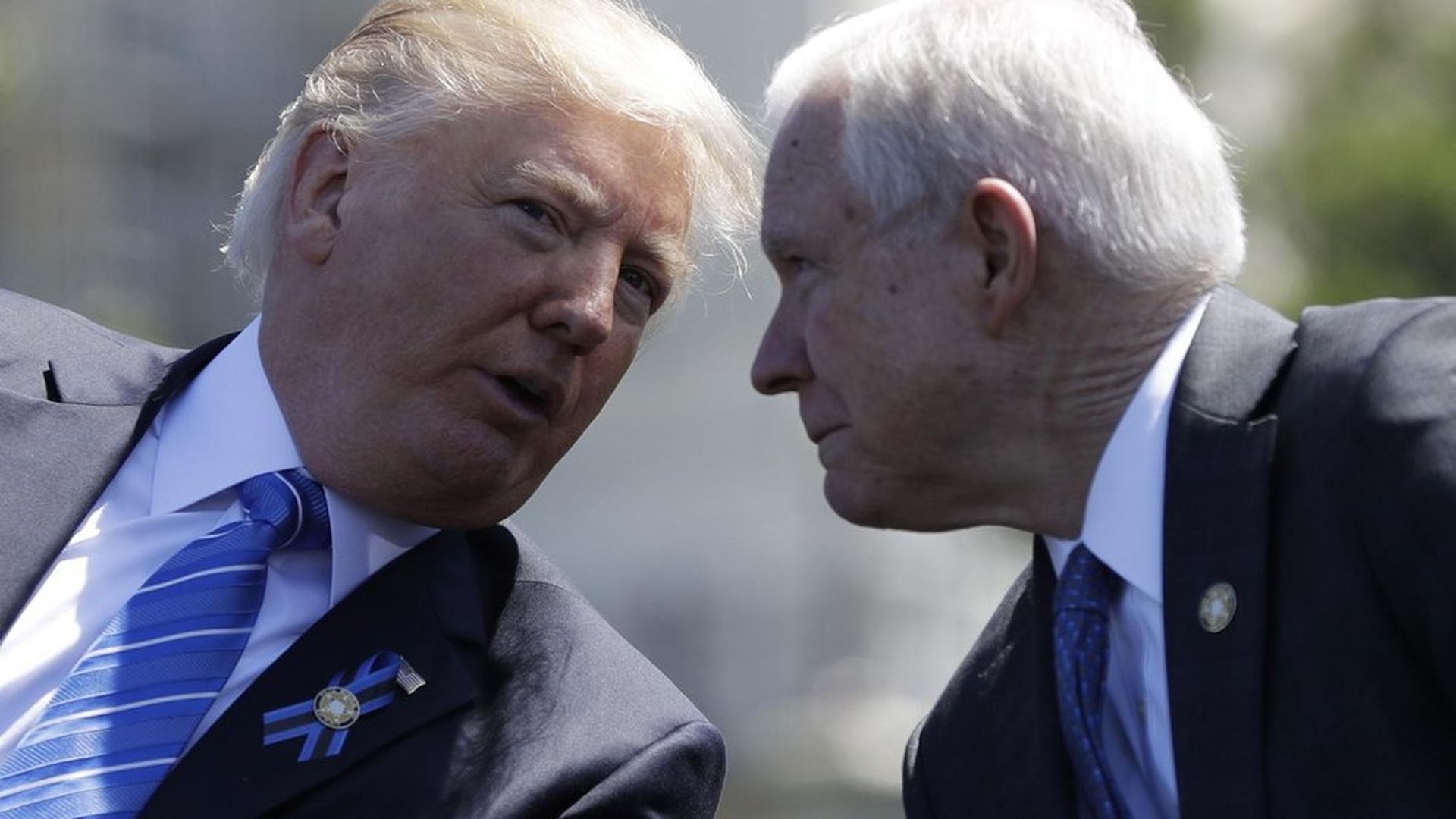 Like Sean Spicer on Tuesday, Sarah Sanders declined Wednesday to say President Trump has confidence in Jeff Sessions. It's stunning that for two consecutive days, the top White House press people can't say whether the President has confidence in his Attorney General.
Why this matters: It's not hard to find out whether the President has confidence in the A.G. Even if you accept the premise that Sanders couldn't speak directly to Trump, she could easily have asked somebody close to Trump, such as Hope Hicks, for an answer.
Another possibility: Trump has decided to publicly humiliate Sessions — leaving him hanging out unsupported for a while — as he did to Bannon and others when he was down on them.
Go deeper