Food substitute Soylent raises $50 million amid recalls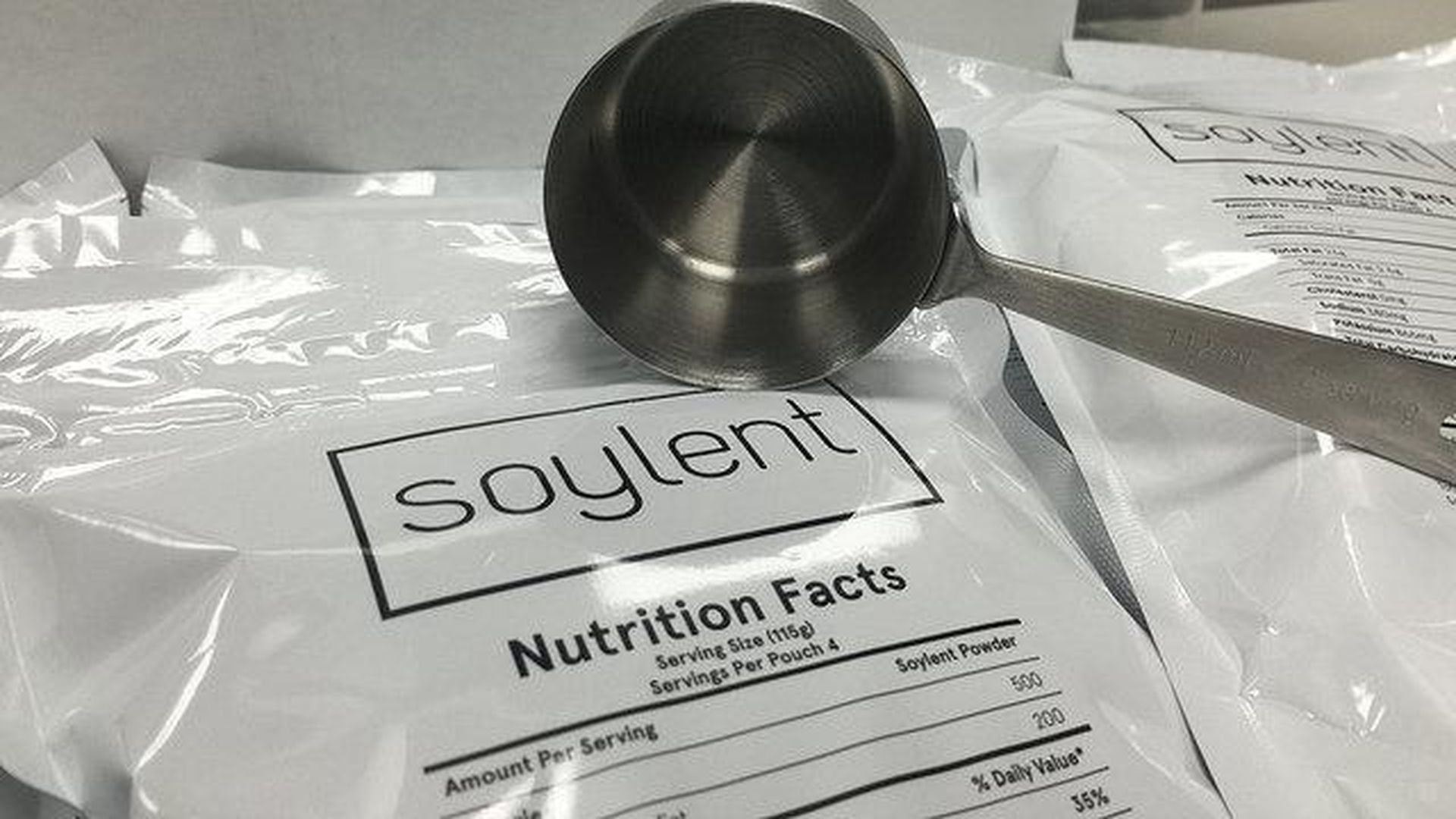 Soylent, Silicon Valley's favorite gray drink for people too busy to eat a meal, said on Thursday that it's raised $50 million in additional funding from GV, Google's VC arm, along with other existing investors.
Our thought bubble: The startup's new round of financing is quite surprising considering that Soylent has issued four product recalls over the last 18 months, the most recent being on April 24, less than two weeks ago. It's unclear how investors are interpreting these operational issues, though they're clearly looking past them.
Soylent, founded in 2013, made a splash in Silicon Valley as an easy way for busy entrepreneurs and tech employees to consume a nutritional meal in the form of a drink made with Soylent's powder, without bothering with real food. Since then, the company has developed new versions of its drink, added a morning meal alternative, as well as a food bar for a quick snack.
The deal: GV partner Andy Wheeler is joining Soylent's board as part of the deal, with Tao Capital Partners, existing investors, Lerer Hippeau Ventures, and Andreessen Horowitz also participating in the round. This brings Soylent's total funding to $74.5 million.
Note: Lerer Hippeau Ventures is an investor in Axios.
Go deeper