Following private equity's gun money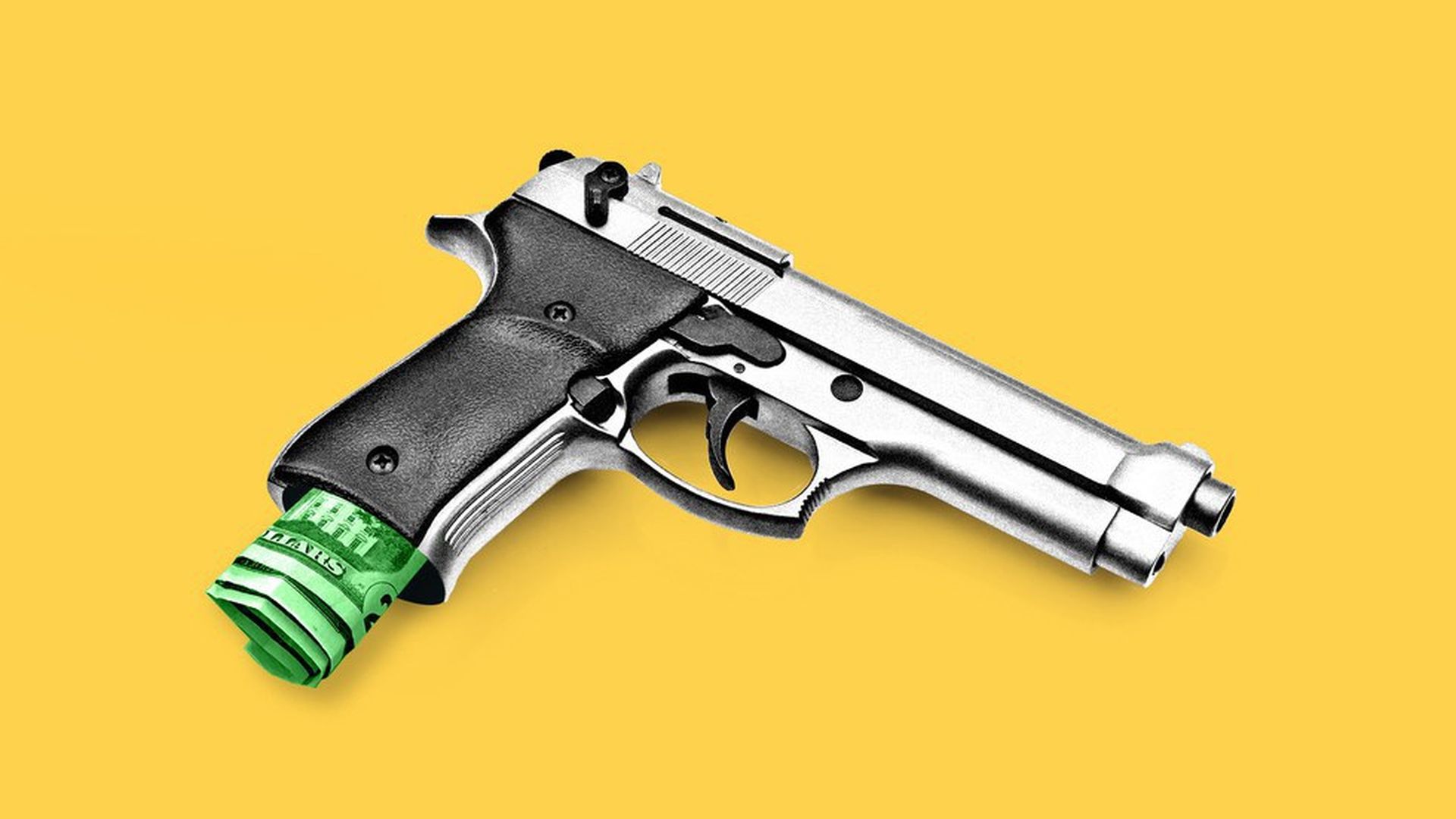 After the Sandy Hook massacre five years ago, I wrote about how the weapons used had been produced by Freedom Group, a massive firearms conglomerate owned by Cerberus Capital Management. Among the indirect owners were teacher pension plans, and their outrage ultimately caused Cerberus to try selling Freedom Group. When that failed — namely because Cerberus had formed a company too big to buy and too integrated to split — it bought out Freedom Group (since renamed Remington) shares from limited partners who wanted to divest.
Bottom line: We do not yet have official word on what the deranged Las Vegas murderer used to commit his atrocities on Sunday night. But there is a very good chance that private equity money is again involved, and some institutional investors will again reconsider their commitments.
Some scene photos yesterday appeared to show AR-15 rifles, popular makers of which include Remington (still owned by Cerberus) and Stag Arms (owned by White Wolf Capital). But the photos also showed that the rifles appeared to be modified with two things:
The first was a "bump stock," which basically helps someone increase the speed of their trigger finger. The primary maker is a company called Slide Fire, and its bump stocks are sold by retailer like Cabela's, which was recently purchased by Bass Pro Shops (which last year raised $2.4 billion from Goldman Sachs Merchant Banking and Pamplona Capital Management).
The second was what TMZ identified high-capacity magazine made by Surefire, which about a decade ago raised private equity funding from Goldman Sachs and Broadsword Partners.
I got no comment from Surefire, Slide Fire, Pamplona, Bass Pro Shops or Broadsword, but a Goldman Sachs spokesman said the following about its Surefire investment:
"We are horrified by what has happened in Las Vegas. We are aware of allegations that SureFire magazines were used in the Las Vegas shootings but we cannot confirm the accuracy of such reports. We invested in SureFire ten years ago because it was selling world-leading illumination technology to military and law enforcement. Against our advice, the company moved into other products beyond lighting, including magazines. We stepped down from the board five years ago after they ignored our advice on this change in strategy and have tried to sell our stake repeatedly without success. We plan to exit this investment as soon as possible."
Go deeper