Flying taxi maker raises $30 million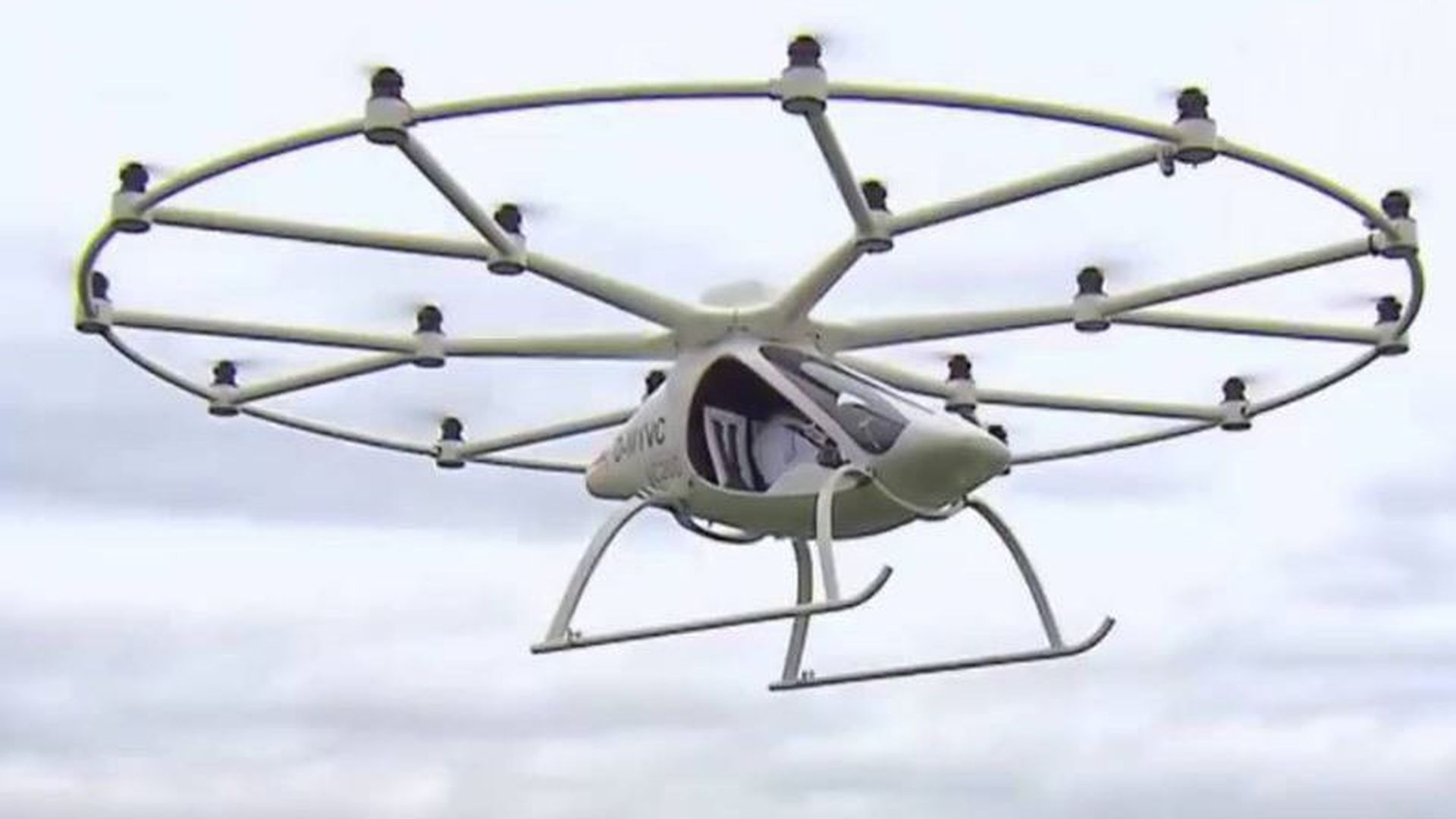 Volocopter, a German developer of autonomous, electric-powered flying taxis, has raised nearly $30 million in new VC funding from investors like Daimler.
Why it matters: Daimler's participation gives some added legitimacy to the electric vertical take-off and landing (eVTOL) market, which already had gained the attention of companies like Uber and Volvo (maybe). And while it may all still sound like a Jetsons fever dream, Volocopter is promising demonstrations in Dubai by year-end.
Bottom line: They promised us flying cars and... Well, they're giving us flying cars.
Go deeper