Flint residents might lose their homes over unpaid water bills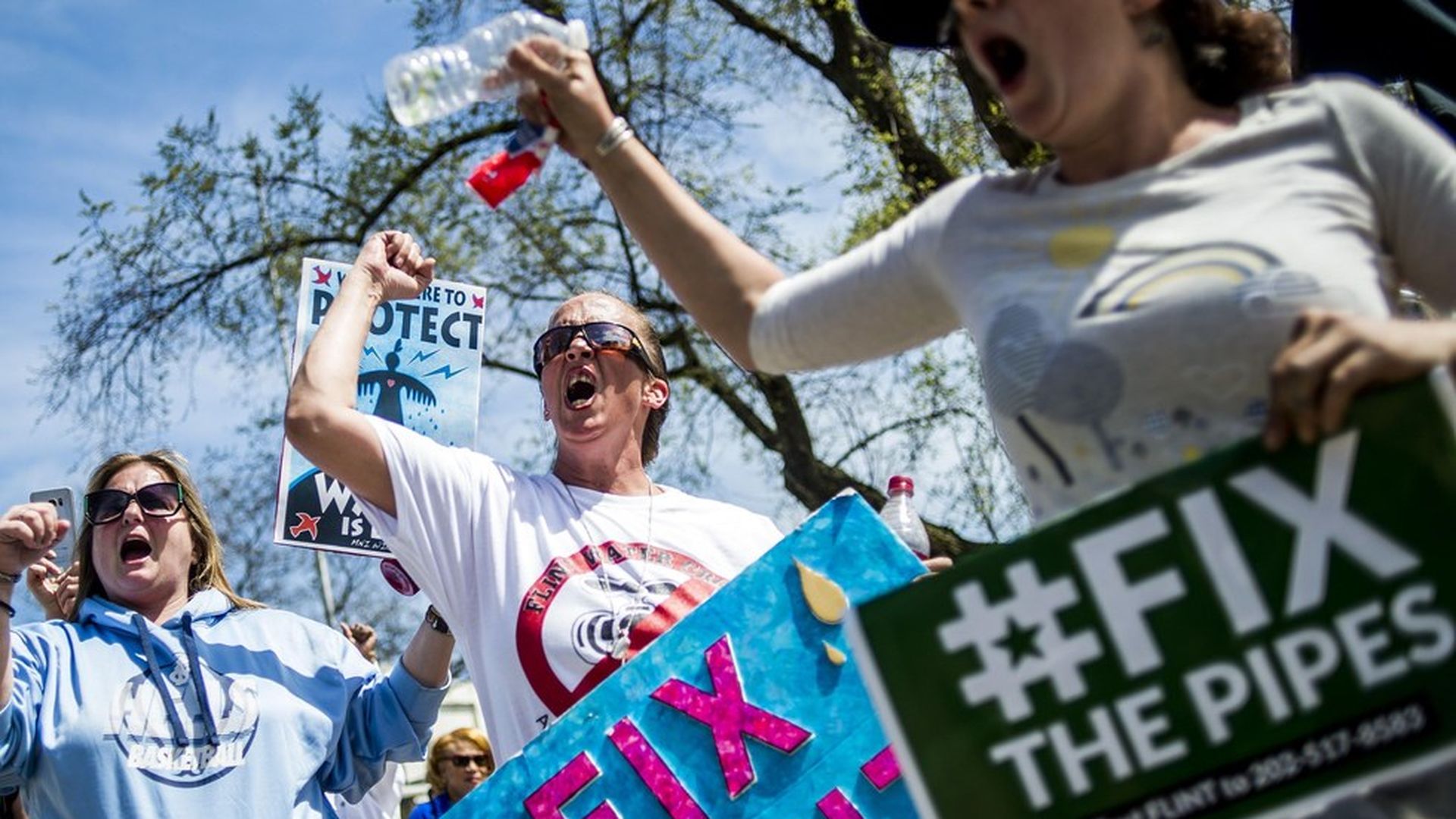 More than 8,000 residents of Flint, Michigan were informed in April they may lose their homes if they don't pay their water bills, according to The Washington Post. Michigan just ended the program that was paying most of the city's water bills even though the water flowing through Flint's lead-contaminated pipes has not been declared safe to drink without a filter yet. Flint's water crisis has been linked to a dozen deaths.
The water: Although Michigan Governor Rick Snyder's office said the water now meets the standards under the Lead and Copper Rule and Safe Drinking Water Act, residents don't trust the government or their pipes to serve up safe drinking water, and many don't want to pay for the tainted water. As one resident told the Toronto Star:
We just don't want to pay to have ourselves killed.
The $: More than $5.8 million in water and sewer charges still need to be collected. Residents have until February of next year to pay up.
An update on city and state accountability:
The city is getting water from Detroit now.
A resident and other plaintiffs successfully sued the city in March to begin replacing the 18,000 tainted pipes. The state is paying for it along with some of the funds Congress set aside last year for Flint.
More than a dozen state and local officials have been charged with crimes, like ignoring signs of danger in the new water source and knowingly putting residents at risk.
Go deeper