First Harvey damage estimates off the charts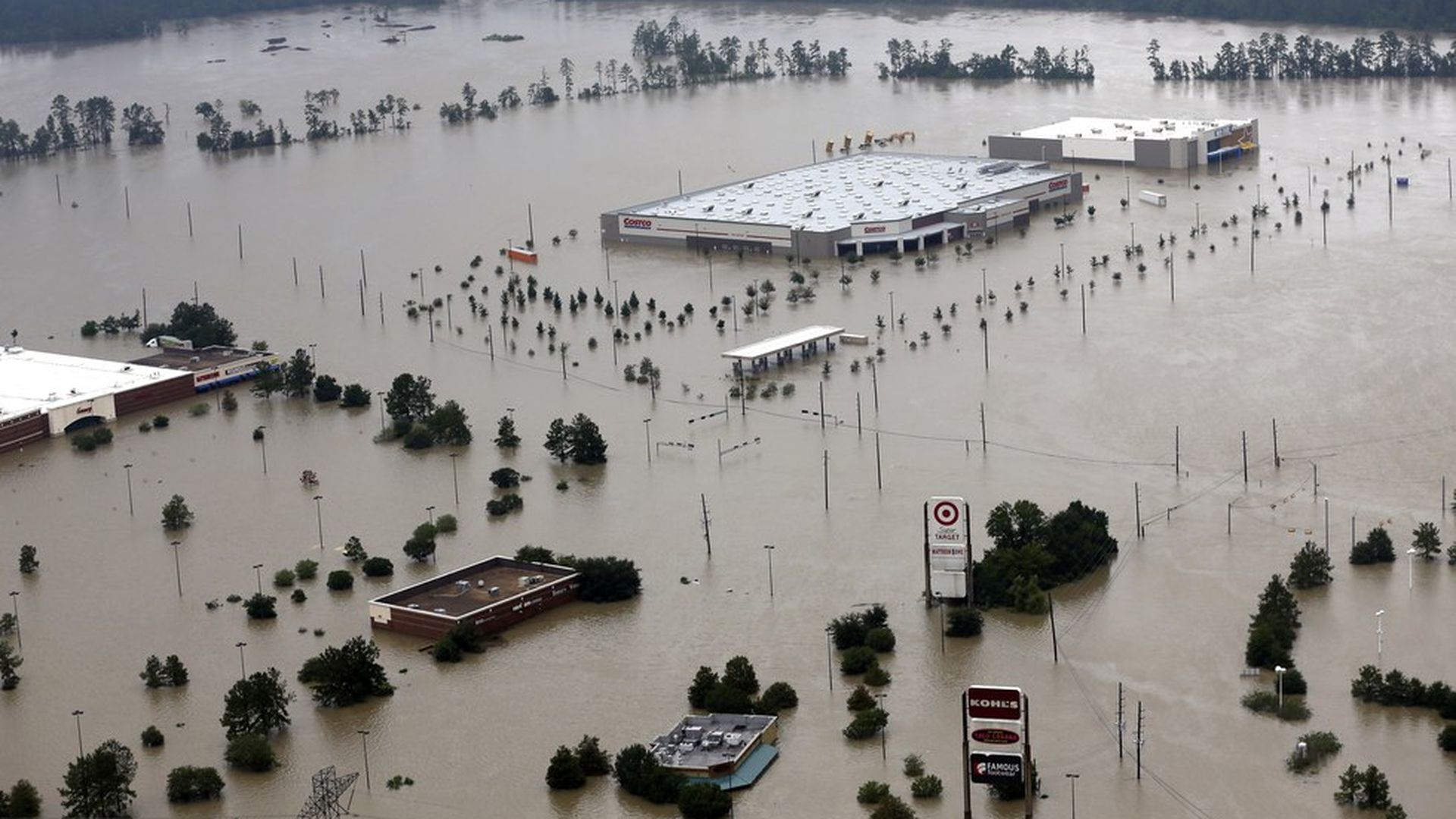 A preliminary insurance analysis released Tuesday by RMS (which advises hundreds of insurers and financial institutions on their financial exposure from natural and human-made disasters and catastrophes) puts the economic loss from Harvey as high as $90 billion.
Why it matters: Because up to 80 percent of the homes and businesses in Houston aren't insured for flood damage (either privately or through federal flood insurance programs), the financial toll could be catastrophic. "The majority of these losses will be uninsured, given that private flood insurance is limited," said Michael Young, who heads RMS' climate risk modeling in the Americas. This will present a challenge to Congress and the Trump administration when it begins work on aid for the area.
RMS said Tuesday that hundreds of thousands of individual National Flood Insurance Program (NFIP) policies will almost certainly be affected by the devastation in Houston. It could be the largest event ever directed at the federal flood insurance program managed by FEMA, the agency in charge of the program, RMS said. The majority of the economic loss is likely to be in the metropolitan Houston area, where there are more than 7 million properties worth $1.5 trillion.
Harvey has broken all U.S. records for a single extreme-rainfall event, with cumulative amounts in some regions as high as 51 inches. As a result, RMS estimates the economic losses caused by a combination of wind, storm surge and inland flooding could be as high as $70-90 billion. But the losses could be even higher. RMS won't issue its official insurance loss estimate for several weeks.
Go deeper