Firing "nut job" Comey eased pressure on me, Trump told Russians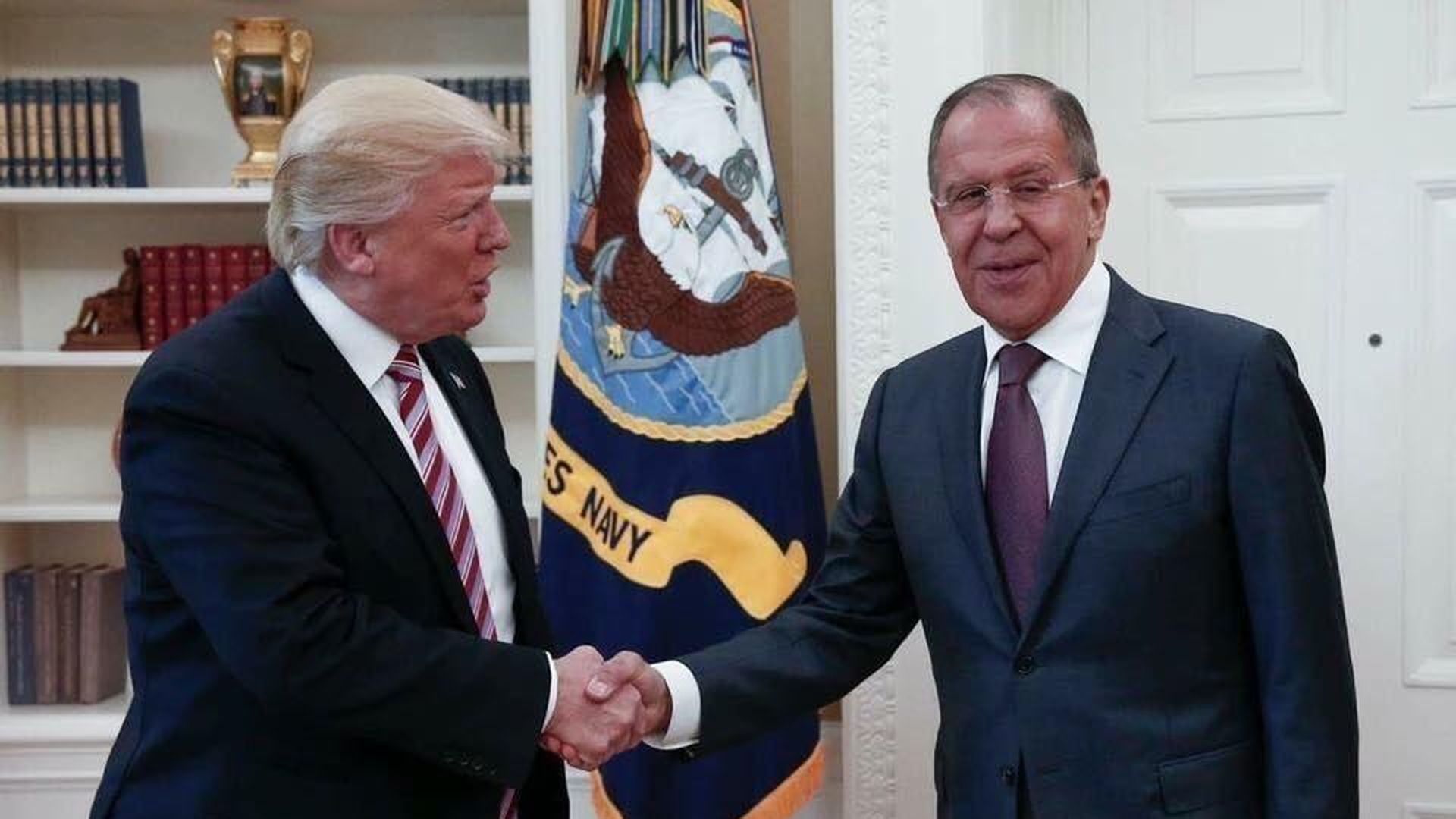 Here's a heck of a scoop from the NYT's Matt Apuzzo, Maggie Haberman and Matthew Rosenberg, who report that Trump told the Russians in his Oval Office meeting earlier this month that getting rid of James Comey eased "great pressure" on him.
"I just fired the head of the F.B.I. He was crazy, a real nut job... I faced great pressure because of Russia. That's taken off. ... I'm not under investigation." — President Trump, to Russian officials in the Oval Office
Notes:
Sourcing: A document summarizing the meeting, which a U.S. official read to the Times.
White House response: "Sean Spicer, the White House press secretary, did not dispute the account."
Spicer's full quote: "By grandstanding and politicizing the investigation into Russia's actions, James Comey created unnecessary pressure on our ability to engage and negotiate with Russia," Mr. Spicer said. "The investigation would have always continued, and obviously, the termination of Comey would not have ended it. Once again, the real story is that our national security has been undermined by the leaking of private and highly classified conversations."
Another way of looking at it: "A third government official briefed on the meeting defended the president, saying Mr. Trump was using a negotiating tactic when he told Mr. Lavrov about the "pressure" he was under. The idea, the official suggested, was to create a sense of obligation with Russian officials and to coax concessions out of Mr. Lavrov — on Syria, Ukraine and other issues — by saying that Russian meddling in last year's election had created enormous political problems for Mr. Trump."
Go deeper