Feinstein: Obstruction of justice case being built against Trump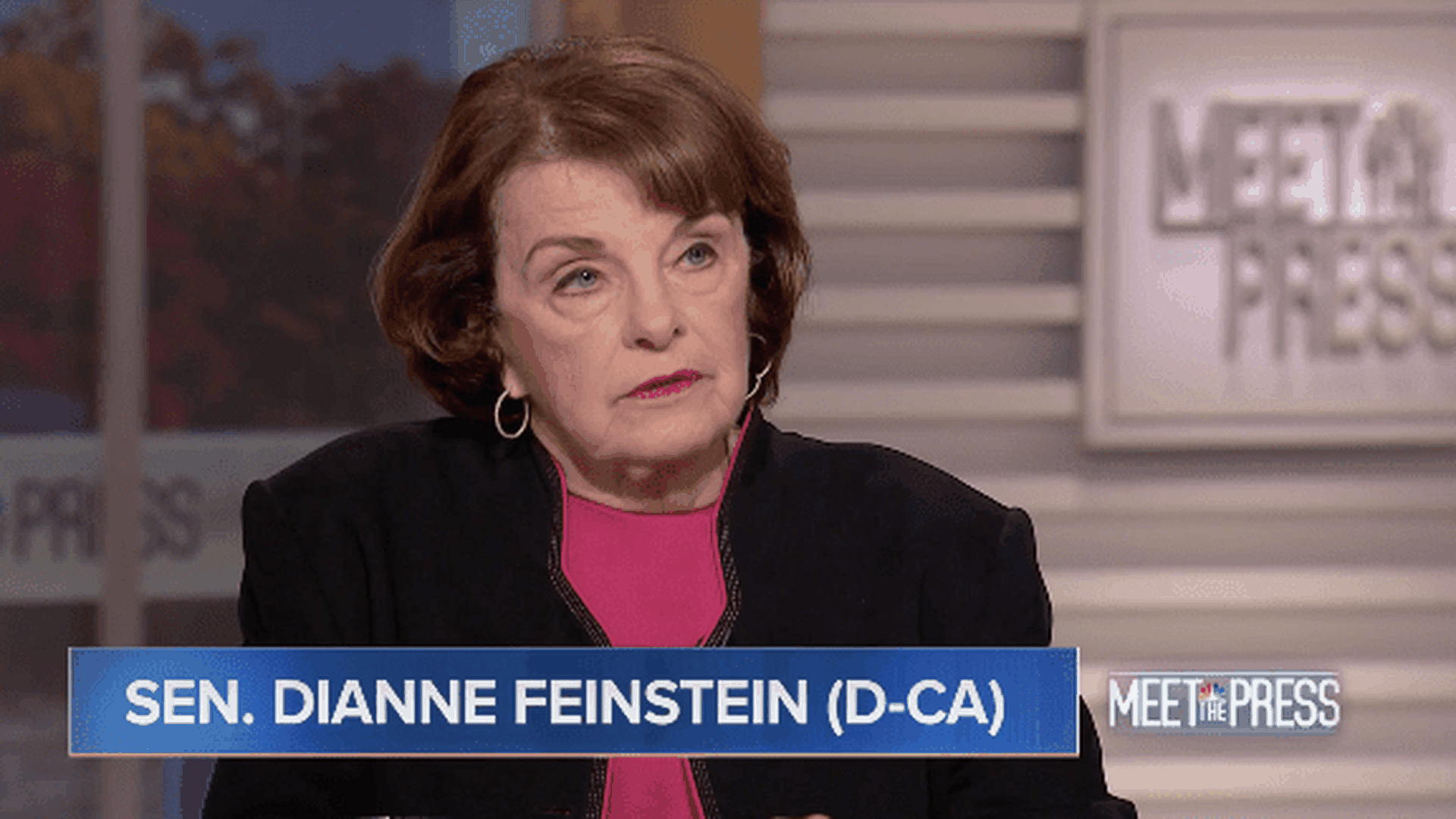 Sen. Dianne Feinstein, who sits on one Senate committee (Intel) investigating potential Trump/Russia collusion and is the top Democrat on the other (Judiciary), said on NBC's "Meet the Press" Sunday that she believes a case for obstruction of justice is coming together against President Trump.
Feinstein cited the indictments issued by Special Counsel Robert Mueller, the White House's "hyper-frenetic attitude" and "most importantly" the circumstances surrounding James Comey's firing as FBI director, saying, "it is my belief that that is directly because he did not agree to lift the cloud of the Russia investigation. That's obstruction of justice," she said.
Asked about Trump's insistence that he is not under investigation, Feinstein said, "Well, I would assume that many in the White House are under investigation in this. I would assume, you know, I do not believe that General Flynn was a rogue agent."
Worth noting: Feinstein's remarks should not be seen as confirmation that a case against Trump exists, as she seems to merely be reading between the lines. Feinstein did confirm for the first time, however, that the judiciary committee is looking into possible obstruction.
More from Feinstein, who is seeking re-election in 2018 and facing pressure from the left:
Worried about Trump's ability to do his job: "There is a kind of instability, unpredictability. It's one issue after the other... I think that this president is just precipitating more and more angst that's going to lead to serious discord."
When she decided enough was enough: "Well, it happened about a month ago, and I can't give you any particular event."
She said K.T. McFarland, who sent emails during the transition that are now under heavy scrutiny, had not been interviewed by the Intelligence Committee, but Democrats on the committee would like to invite her.
Go deeper