Feds won't waive shipping law for damaged Puerto Rico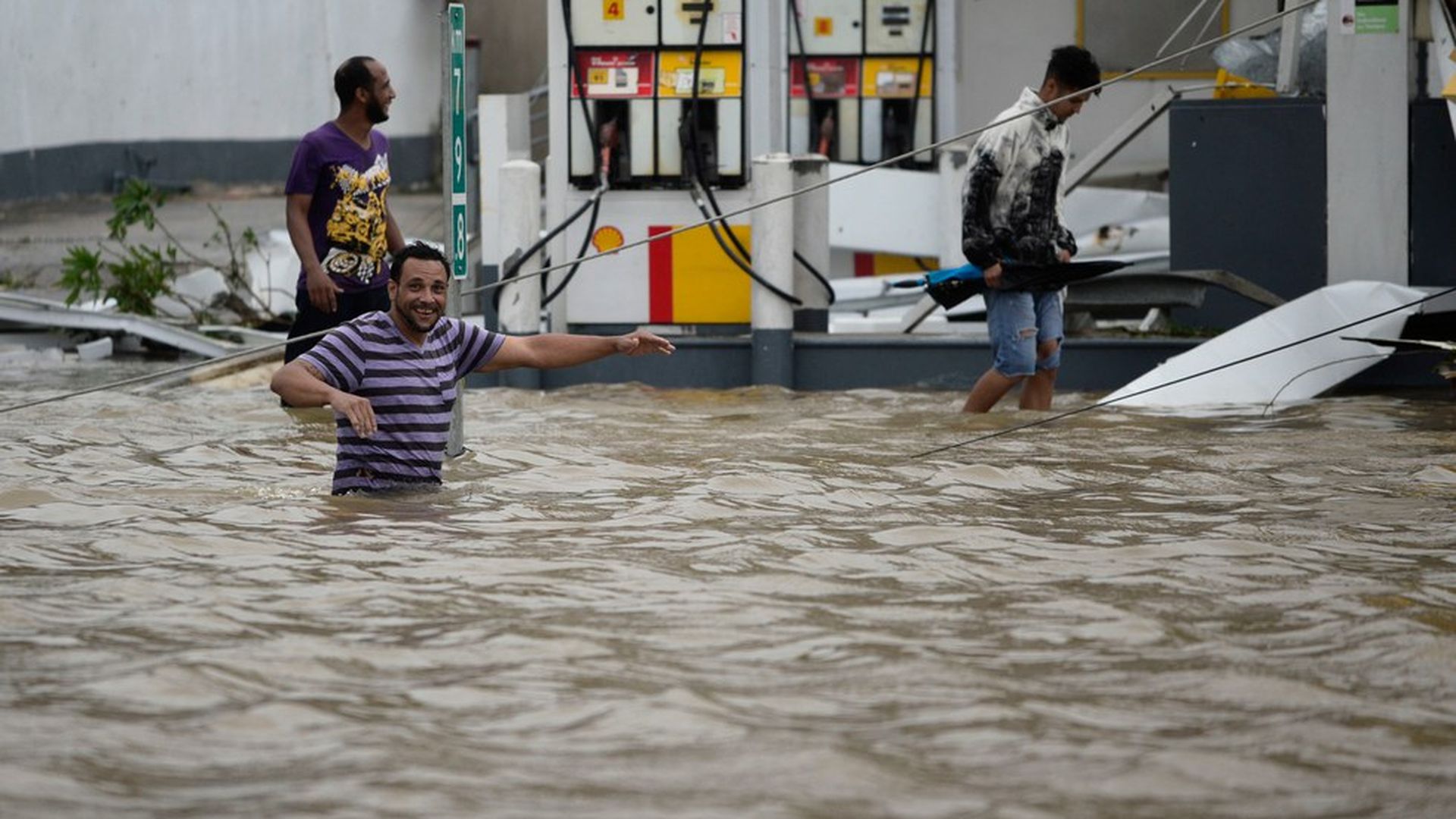 The Trump administration rejected a request to waive an almost 100-year shipping law, the Jones Act, to "help get fuel and supplies" to the island, which was done after Irma and Harvey, per Reuters.
The Jones Act was enacted in 1920 and says only American ships can "carry goods and passengers from one United States port to another," per the New York Times. Eight U.S. Representatives asked Homeland Security to waive the law, but Gregory Moore, spokesman for Customs and Border Protection, said there was "'sufficient capacity' of U.S.-flagged vessels to move commodities to Puerto Rico."
Why it matters: Hurricane Maria has ravaged Puerto Rico, leaving many without power and scarce supplies. An energy expert at the Union of Concerned Scientists told Reuters that not waiving the law is "raising fears...they are going to be left behind in this disaster." President Trump plans to visit next Tuesday.
Go deeper