Feds subpoena Baxter over IV saline products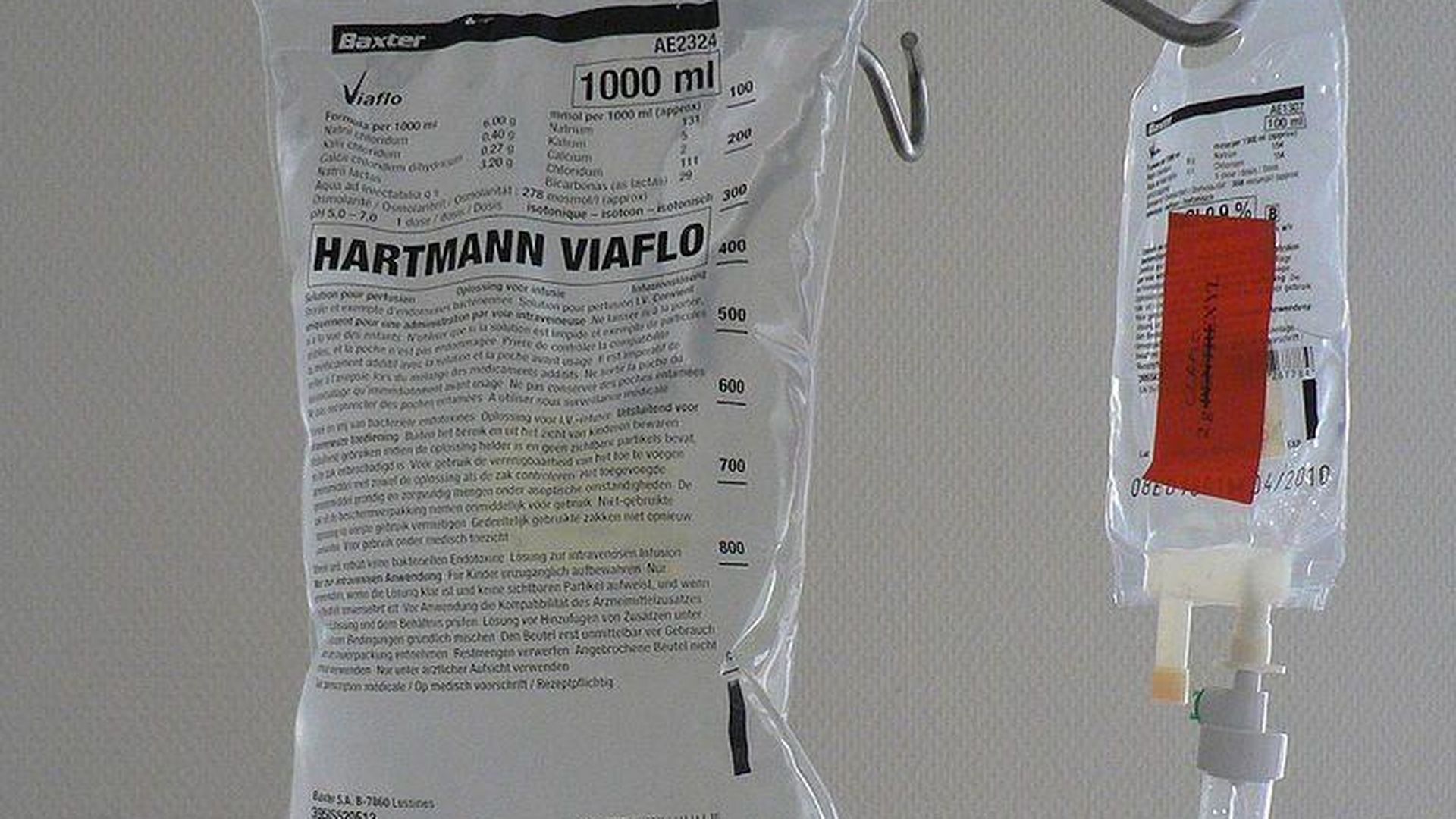 A federal court in Pennsylvania — on behalf of the Justice Department's antitrust division — has issued a subpoena to an unnamed Baxter International employee as it pursues a criminal investigation into how Baxter has priced and sold its IV saline products, Baxter disclosed Friday. The company said in a statement to Axios that it is "cooperating" with the Justice Department and "believes it has responsibly priced these life-sustaining products."
Why this matters: The country faces a nationwide shortage of saline, the common IV fluid found in hospitals and other health care settings. An antitrust class-action lawsuit accuses Baxter and Hospira (now part of drug giant Pfizer) of intentionally creating a saline shortage so they could jack up prices. The companies control about 90% of the IV saline market. It's an ominous sign for a company when the federal government gets involved. The subpoena asks for internal Baxter documents and "communications with competitors."
Go deeper