FCC to pull back part of broadband subsidies update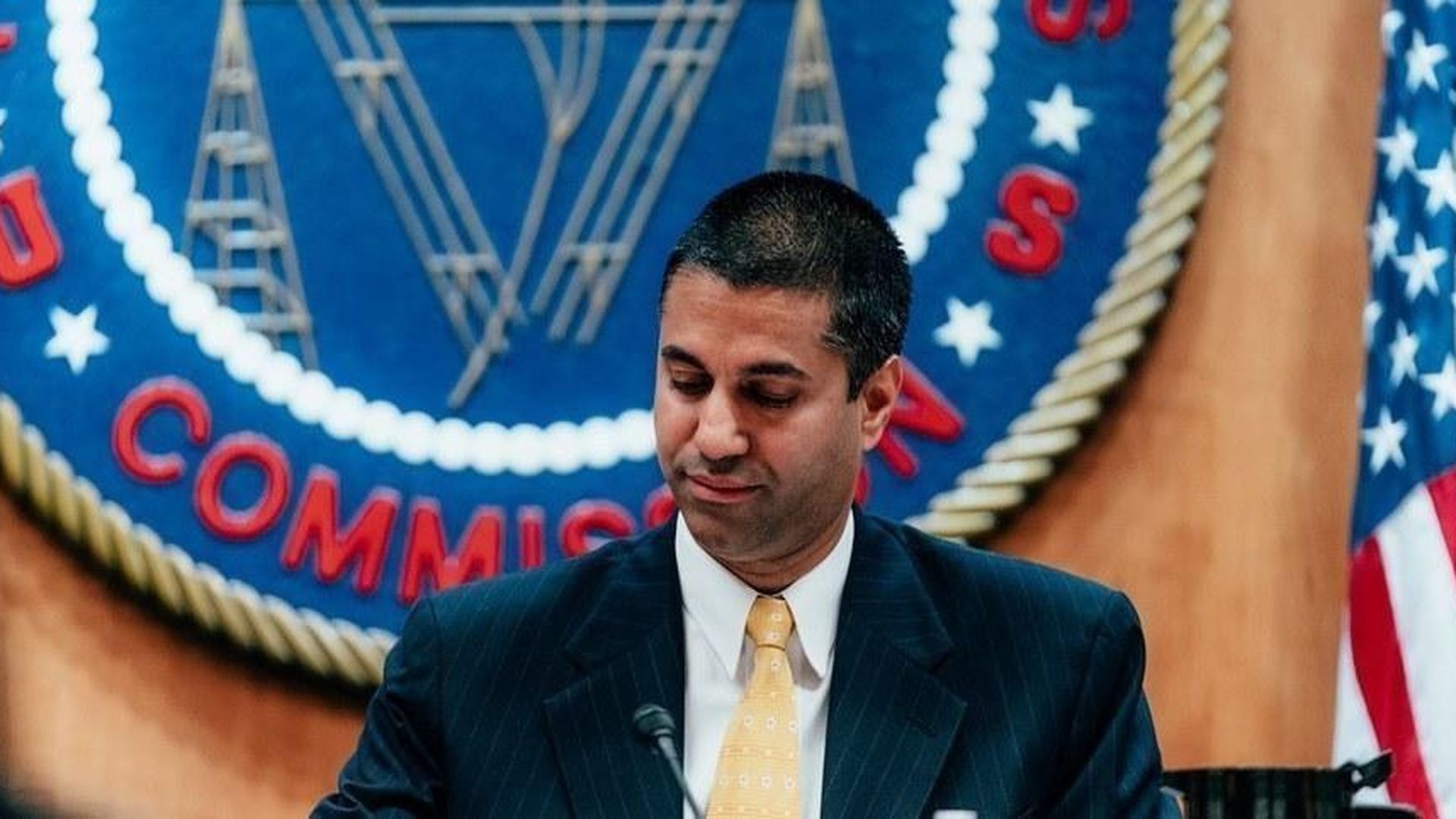 The FCC is moving to pull back one aspect of an Obama-era effort to reform to a program that subsidizes internet and phone service for low-income people, possibly presaging a larger effort to change the program.
The details:
Under Democratic Chairman Tom Wheeler, the FCC expanded the Lifeline program to cover broadband and said that the companies that provide that service could be approved by the federal government, rather than on a state-by-state basis. Some states sued over that change.
FCC Chairman Ajit Pai said Wednesday that while he supports including broadband in the program, "the FCC will soon begin a proceeding to eliminate the new federal designation process." It will also stop defending the process in court, and Pai said the agency should reject the applications submitted through the process.
Why it matters: This is just the beginning of a battle over the future of Lifeline. Pai drew headlines earlier this year when he moved to rescind the certification of several Lifeline providers approved under Wheeler — including among the applications he thinks should be rejected — and wants major changes to the program. Mignon Clyburn, currently the commission's only Democrat, said in a statement that Pai's "statement confirms that under this Administration low-income Americans will have less choice for Lifeline broadband, and potential providers who want to serve low-income Americans will face greater barriers to entry and regulatory uncertainty."
What we're watching: Whether this changes which companies — or how many — come to the table to provide broadband service through the program, since they will no longer be able to get certified through a centralized federal process.
Go deeper