FCC moves ahead with plan to scrap net neutrality rules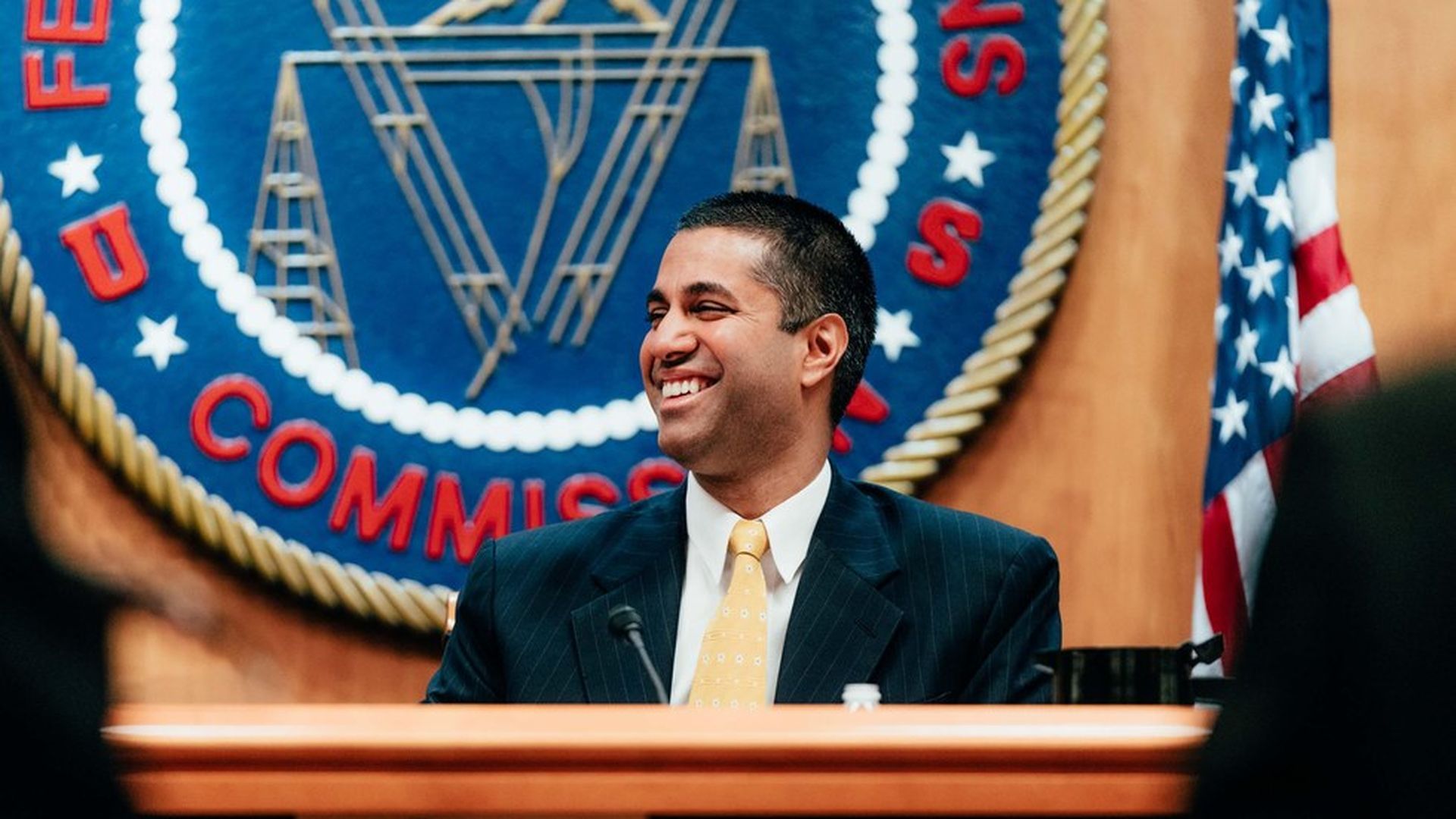 The long-anticipated rollback of net neutrality rules has officially begun. The FCC voted along party lines on Thursday to formally consider Chairman Ajit Pai's plan to scrap the legal foundation for the rules and to ask the public for comments on the future of prohibitions on blocking, throttling and paid prioritization.
Why it matters: This is the next step in the decade-long political fight over how to regulate the networks that have redefined politics, culture and the economy. Silicon Valley and telecom giants have opposing views of how web traffic should be treated on the way to reaching consumers — an increasing issue now that digital content is supplanting nearly every other format. The FCC has already been flooded with heated comments from both sides of the battle.
What's next:
The FCC will take comments from the public about the proposal, setting up a final vote that Pai has said he hopes will come later this year. That could be complicated if Democrat Mignon Clyburn leaves the commission when her term ends in June. With only two members, the commission would lack a quorum.
Expect significant pushback from Democratic lawmakers and progressive groups, who were out in force protesting the proposal before Thursday's FCC meeting.
Congressional Republicans hope today's vote will push their Democratic colleagues to make a legislative deal on the issue — but right now, that seems unlikely.
Go deeper