FCC kills condition on massive Charter-Time Warner deal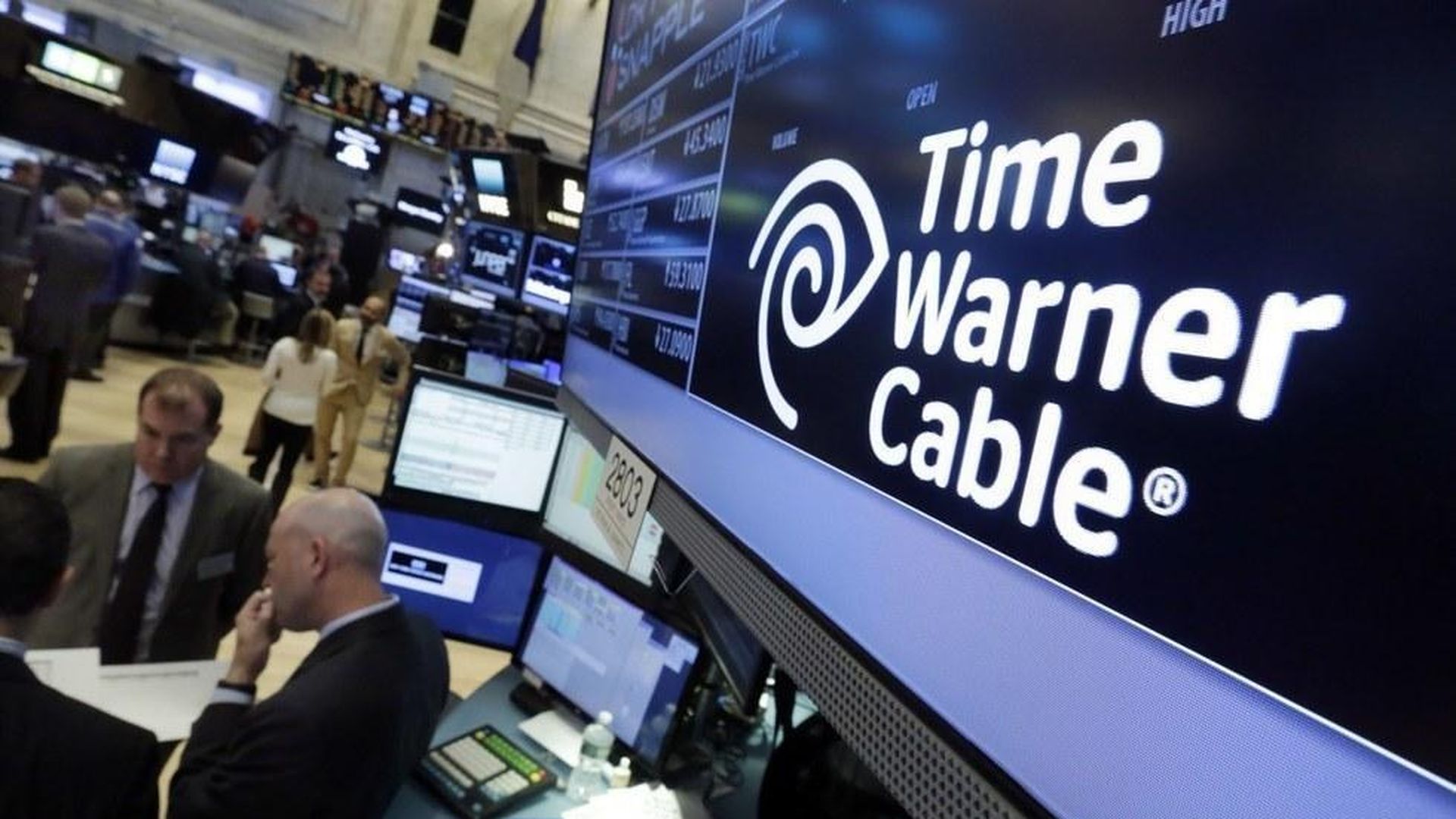 The FCC voted — according to multiple reports — to eliminate a key condition of its approval of the $65 billion merger between Charter, Time Warner Cable and Bright House Networks.
The gritty details: The agency told Charter in signing off on the deal that it had to build out broadband to two million new customer locations, and that a million of those had to be places where there was already a broadband provider. The idea was that the latter stipulation would create new competition. That's what the FCC has voted to eliminate. A commission official argued to Axios earlier this year that it would encourage Charter to focus expand to customers who didn't already have broadband access.
Who wins: Supporters of the effort to eliminate the so-called "overbuild condition" include small cable providers. A spokesperson for Charter said in a statement that by "modifying the overbuilding condition, the FCC enables Charter to more fully devote our resources and attention to building out high-speed broadband to areas without it today."
Why it matters: It marks another place where new FCC Chairman Ajit Pai is rolling back the actions of his predecessor, Democrat Tom Wheeler. Pai is a longtime critic of merger conditions he views as tangential to the deal in question.
Go deeper