FCC Democrat among nominations withdrawn by Trump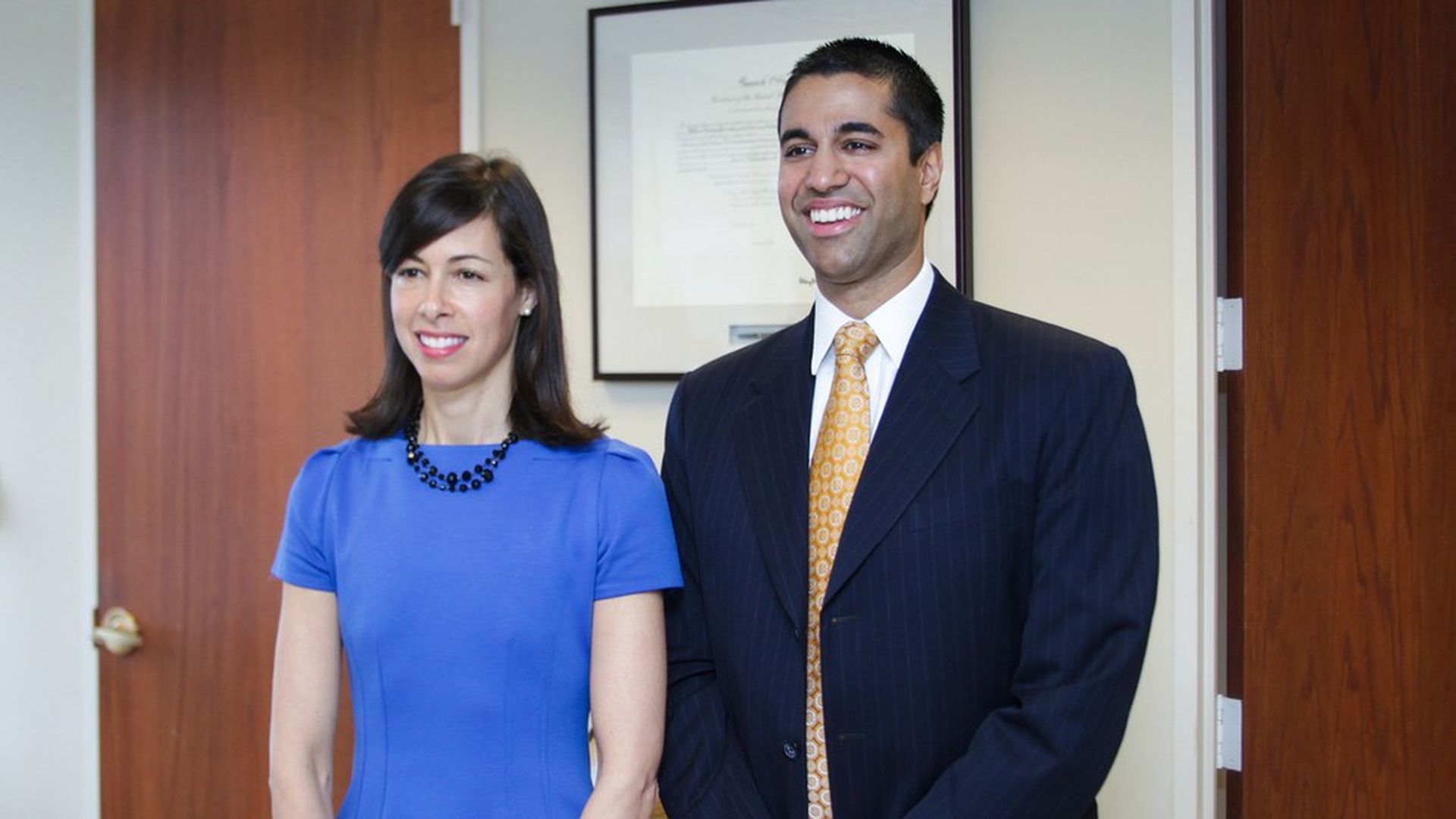 President Trump has withdrawn the nomination of former Democratic FCC Commissioner Jessica Rosenworcel to serve another term on the commission, according to congressional records. The withdrawal came on Tuesday.
Key context: Rosenworcel's nomination is one of many that the president has pulled back. A Republican congressional aide said the White House's intent was not immediately clear. The Huffington Post's Sam Stein and Ryan Grim were the first to note that the White House was withdrawing the nominations en masse including, they reported, nominees supported by Republicans.
Background: Rosenworcel's re-nomination was tied up in partisan fighting in the last Congress. She left the FCC in January when her term ran out, but President Obama re-upped her nomination before he left office.
Why it matters: It may raise questions about efforts to fill up the five-member FCC — which has an open seat to be filled by a Republican, in addition to Rosenworcel's former seat. No more than three commissioners can belong to a single party. Tradition has long held that the administration relies on congressional leaders from the opposing party to identify the nominees for the two other seats, but it's unclear if the Trump administration will follow that tradition.
Go deeper