FCC chief to unveil plan to roll back net neutrality rules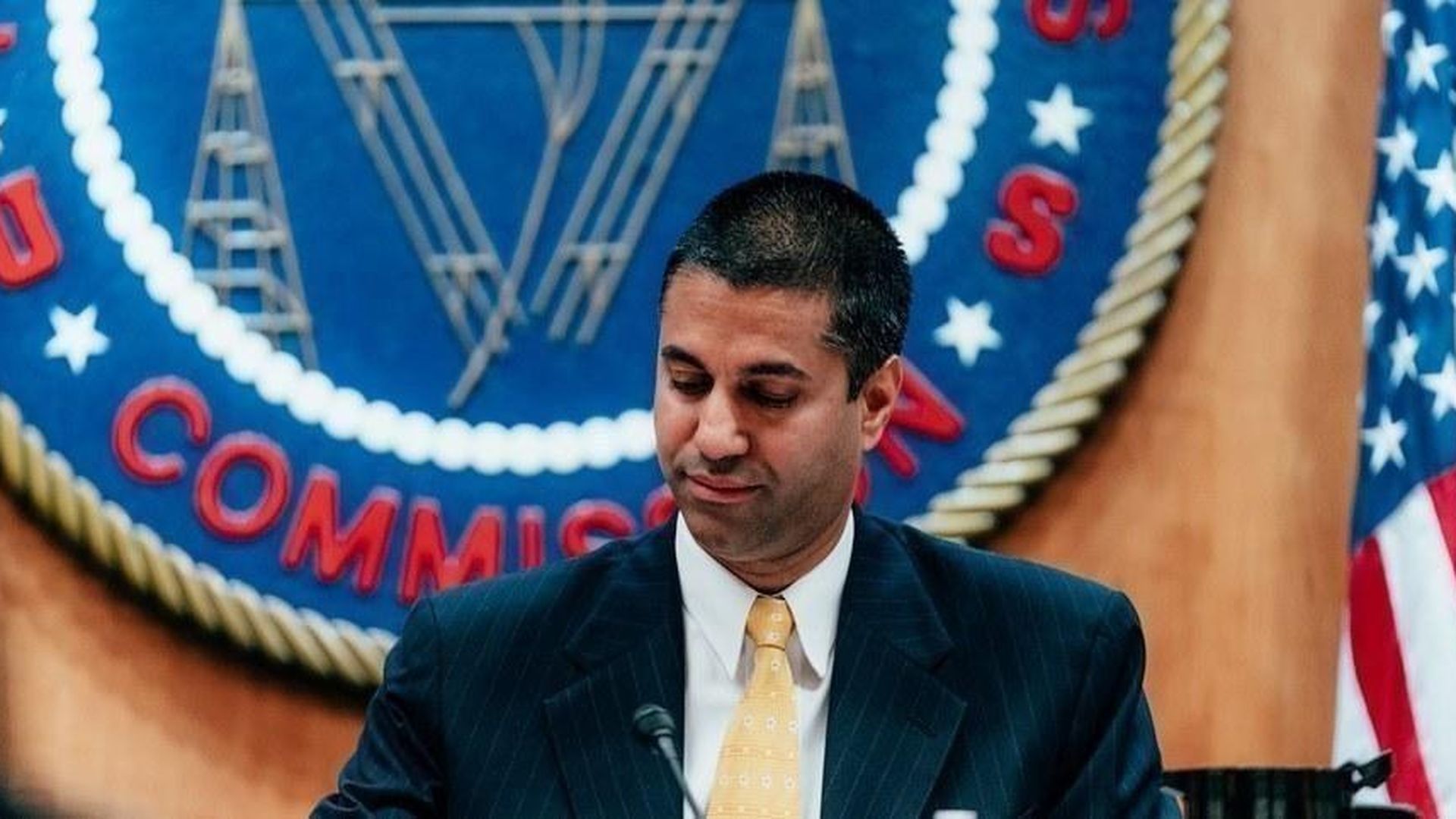 Republican FCC Chairman Ajit Pai intends to reveal a proposal this week to dismantle the legal foundation of the agency's sweeping 2015 net neutrality rules, according to four sources.
The gritty details: He'll lay make a high-level case against his predecessor's move to reclassify broadband service as a utility in a speech Wednesday, sources said. Expect him to reiterate his argument that the 2015 rules have spooked internet providers, causing them to invest less in their infrastructure.
The even grittier details: Pai's proposal would reverse the reclassification of broadband service and explore in an open-ended way how to replace the 2015 rules, according to multiple sources. After the FCC votes on the measure, the public, outside groups and companies will be able to comment on Pai's proposal in what is certain to be a contentious debate.
Those rules are best known for stopping internet providers from slowing or blocking content or providing fast lanes. Pai is said to have previously floated to industry groups the idea of having internet service providers voluntary agree not to engage in those activities, with those promises being enforced by the Federal Trade Commission.
An FCC spokesman declined to comment beyond confirming Wednesday's speech.
Go deeper