FCC chief moves to chip away at Charter-Time Warner Cable merger conditions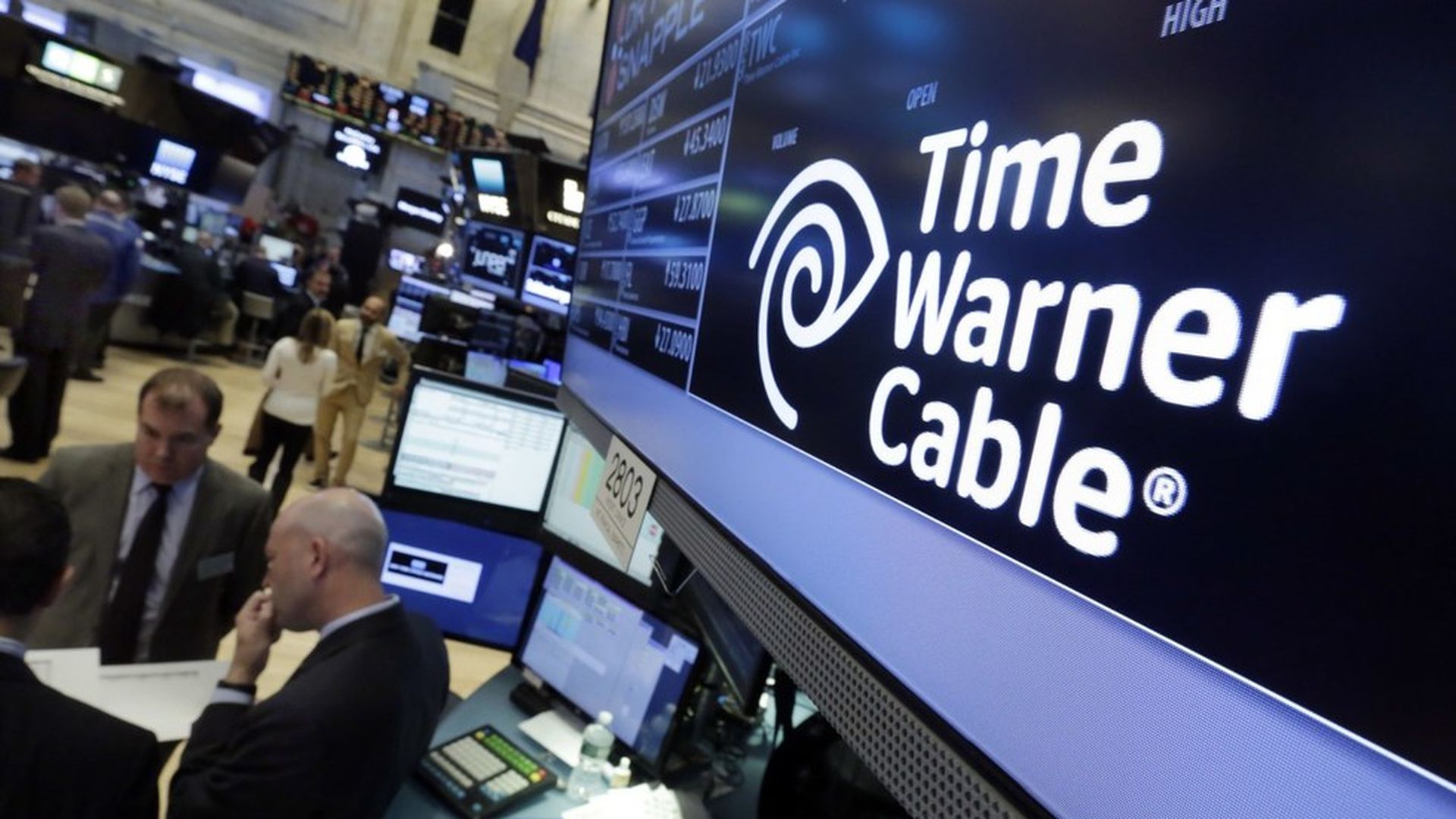 FCC Chairman Ajit Pai moved Thursday to roll back part of a key requirement from last year that Charter Communications expand its broadband network in order to merge with Time Warner Cable and Bright House Networks.
The setup: When the FCC approved Charter's $65 billion merger with the massive Time Warner Cable network last year, it said the company needed to build out its network to two million customer locations. A million of those had to be locations where there was already a high-speed broadband provider operating to create more competition.
The details: Multiple sources familiar with the move confirmed to Axios that a draft order eliminating those so-called "overbuild provisions" — forcing Charter to build in areas where a competitor already operates — had been circulated to the commissioners' offices by agency staff in response to petitions from two trade groups. An commission official said the rationale behind the order was to encourage Charter to build in unserved areas of the country, not places where customers can already access high-speed broadband.
Worth noting: An order can sit on circulation for a long time, so this doesn't necessarily mean that a vote on the matter is imminent. Spokespeople for the FCC and Charter declined to comment on the record.
Key context: Pai has long criticized the idea of putting conditions on a merger to reach broader policy goals, like encouraging competition in the broadband market. He even voted against the Charter merger's approval just to make that point.
Go deeper