Famine, cholera, and civilian casualties: The crisis in Yemen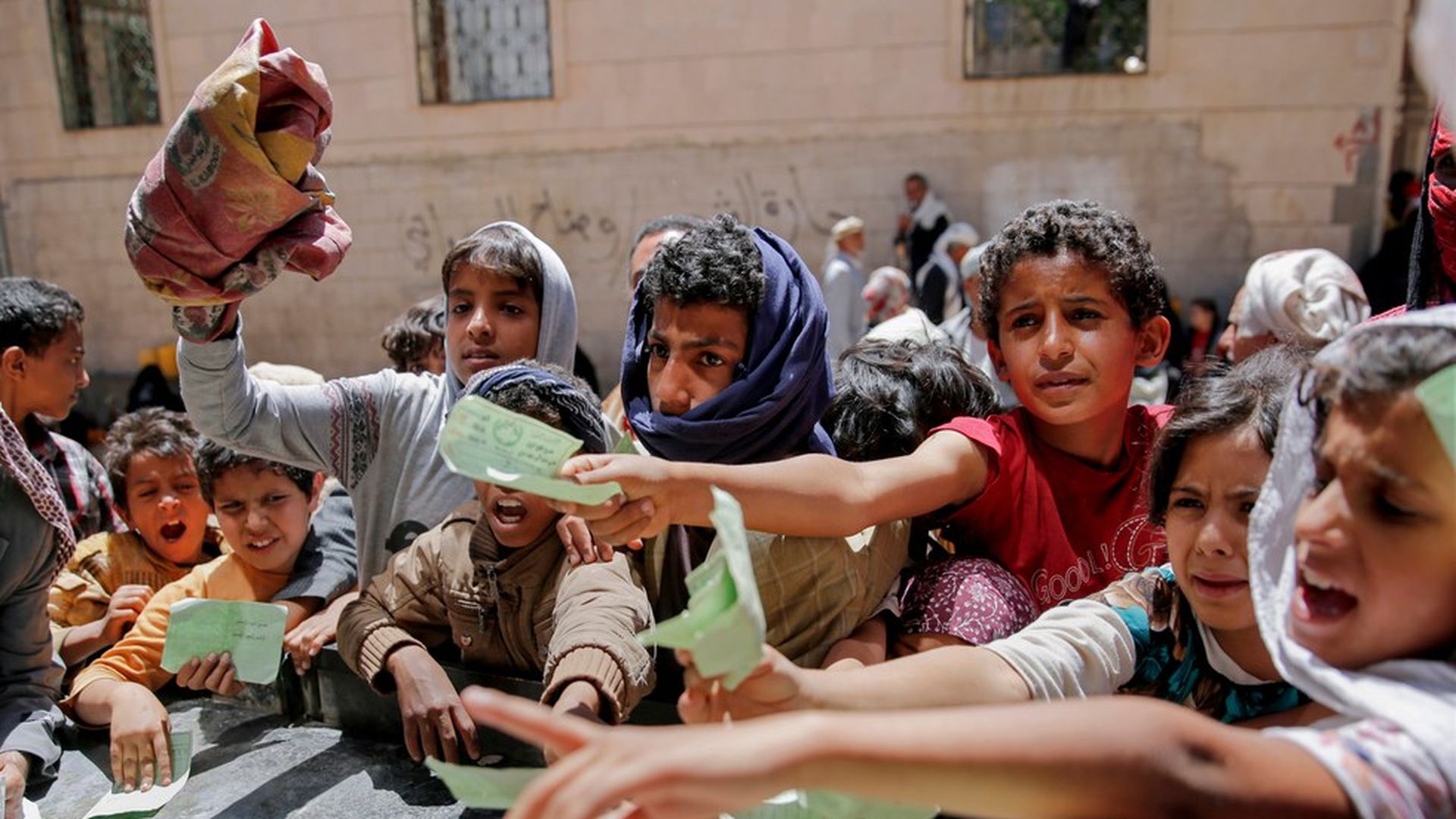 On Thursday, the World Health Organization issued a statement requesting that Saudi Arabia discontinue its blockades in Yemen to allow food and medical supplies in to the country. "Together, we issue another urgent appeal for the coalition to permit entry of lifesaving supplies to Yemen in response to what is now the worst humanitarian crisis in the world. The supplies...are essential to staving off disease and starvation. Without them, untold thousands of innocent victims, among them many children, will die."
Why it matters: While the Saudis said Monday they would begin opening ports to allow supplies in, NPR reports aid workers are still having difficulty getting food and medical supplies to millions of people in need. But it's not just famine and cholera that are a concern in Yemen; civilian casualties at the hands of the Saudi-led coalition have long been a concern.
Cholera
Famine
Civilian casualties
Go deeper